Description
Life can be difficult. Real Life 101 is an event where you can ask all of your Adulting questions. Information that may not have been taught earlier in life; How to Manage Your Money, Health & Wellness, Lending and Purchasing a Home to give you a better idea of what to expect as you journey into life. This will be your chance to ask experts in a more relaxed setting all the questions you've been wanting to know.
---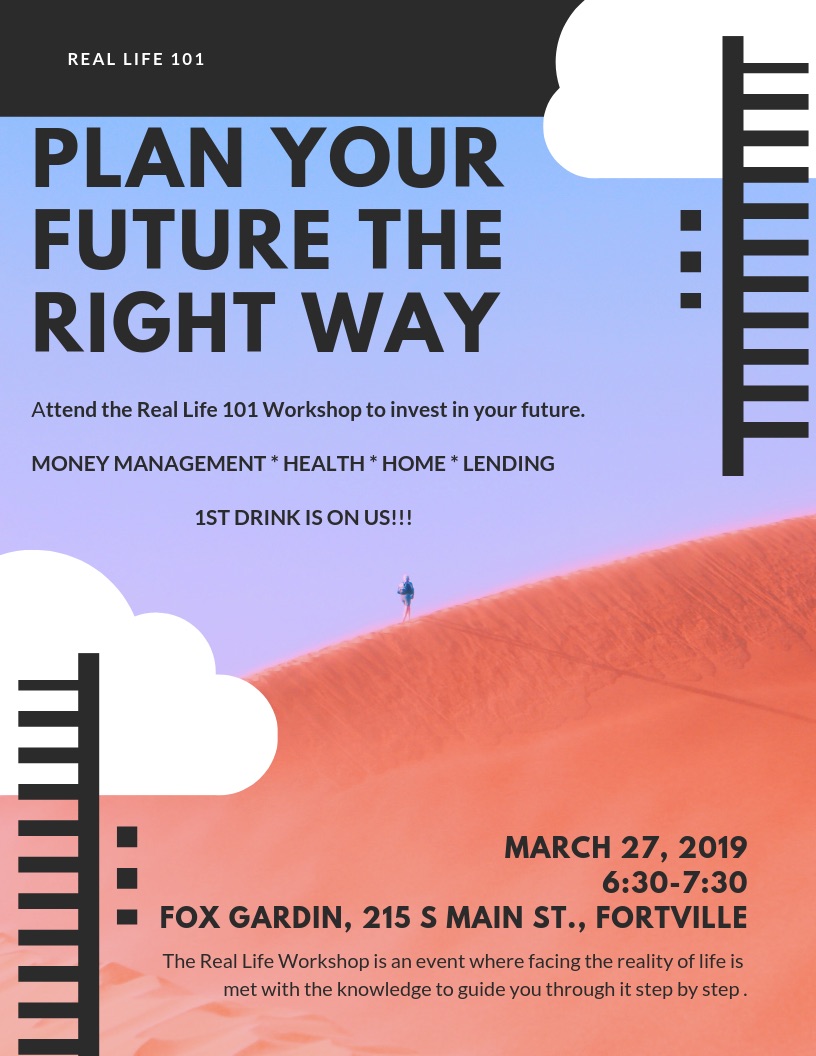 WORKSHOP EXPERTS
Clinton Gruettert - West Point Financial cgruettert@financialguide.com / www.westpointfinancialgroup.com
Garrett Serd - Tandem Nutrition garrett@tandemnutrition.com / www.tandemnutrition.com
Rena Swails - Anthony Team Realty/FC Tucker Co. rswails@talktotucker.com / www.talktotucker.com/rena
Chad Fallis - CrossCountry Mortgage cfallis@myccmortgage.com / www.chadfallis.com
---
FAQs
Check-IN by 6:15pm
1ST DRINK AND APPETIZERS ARE ON US!!
RSVP'S ARE REQUIRED AND YOU MUST BE 21+ TO ATTEND
For questions, please contact Rena Swails at rswails@talktotucker.com or Beth Gabrick at beth.gabrick@talktotucker.com
Thank you to the Fox Gardin for hosting our event www.foxgardin.com