| | |
| --- | --- |
| Real Estate Weekend SUCCE$S Conference and Expo in San Jose - Saturday, Feb. 23rd and Sunday, Feb. 24th!! FREE EVENT! | |
Event Details
Please Join Us on Saturday and Sunday
Feb. 23rd & Feb. 24th from 10 am to 4 pm

for our Real Estate SUCCESS Expo 2013
JOIN US AT:
DoubleTree by Hilton Hotel
2050 Gateway Place, San Jose, CA 95110
 THE LARGEST EXPO OF THE YEAR,
OVER 600+ INVESTORS REGISTERED!!

---
It's Time to Make 2013 YOUR YEAR!

Learn From Active Investors and Leaders...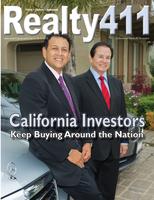 as we CELEBRATE Our New Issue...
JOIN US FOR OUR SAN JOSE SUCCESS WEEKEND!
2 Days, So Much Information!
** Saturday and Sunday **

February 23rd & 24th, 2013

* Learn to Create Passive Income

in Real Estate - Locally and Out of State
* Why Land Banking Investors Retire Rich
* Find HOT Markets in CA & Other Key Markets
* Meet Turn-key Providers & Property Managers
* Learn Techniques from TOP Investors in the Nation
* Learn Everything You Need to Know about
PRIVATE LENDING to Always Have Capital for Deals!

* Discover the ' $100K Rehab Rule ' for CA Flippers
* Protect Your Real Estate with the Right Coverage
* Receive a General Overview of the Current Market
* Robin Aldridge and Mike Driscoll discuss the real estate
investment cycle and the advantages of buying secured notes.
* Read about the Publishing Team's latest deals
EXCLUSIVE & SPECIAL FINANCING EDUCATION:
Larry Muck, from the American Association of Private Lenders,
and James Rincon share tips on how to work with Private Lenders!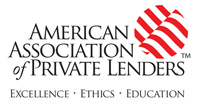 Plus, we will forecast where it's all going...
 Join Us on Saturday Evening for a Cocktail Mixer
from 6:00 pm to 8:30 pm (no host bar, thanks)

** February 23rd next to the Hotel Lounge **
Thank You to Our Gold Event Sponsor:

SPECIAL EDUCATION:
National Real Estate Insurance Group will share what every real estate investor should know about risk management - crucial information!!

 Why Attend Our Complimentary Event?
Click Below for the 411 from Kathy Fettke!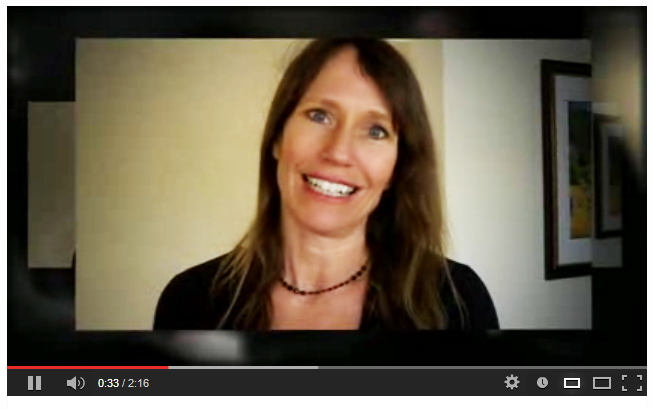 Here is a video from our last event, here's why you should attend.
** OUR FREE ANNUAL EXPO HAS TONS OF VALUABLE INFORMATION * OVER 25 VENDORS **
3 LARGE ROOMS FOR NETWORKING!
Parking fee is discounted to $6 for your convenience.
 WIN DAVE LINDAHL'S NEW BOOK!
Also receive his VIP Newsletter: Real Estate Insights
Sorry, we have limited supply so we will raffle them off.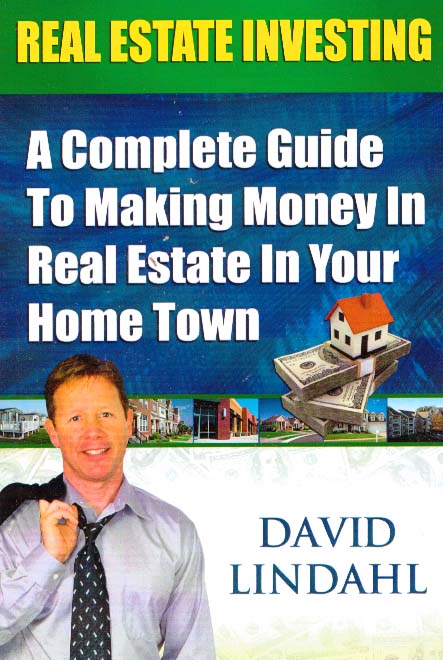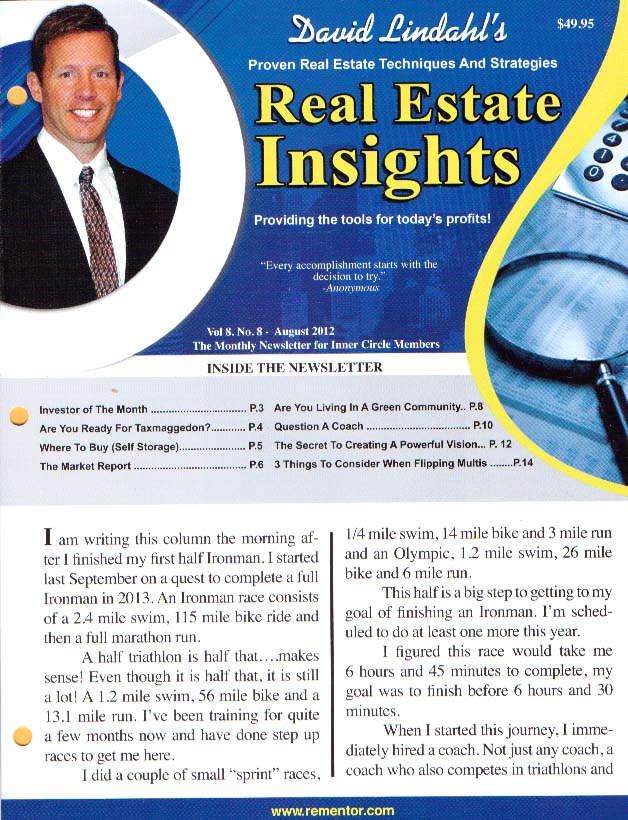 ---
Learn From Active Investors & Successful Leaders
RENOWNED CALIFORNIA EDUCATOR & INVESTOR,
TAMERA ARAGON

Tamera Aragon has bought and sold over 300 properties, establishing her as an expert in the real estate investing field. Tamera is a professional online entrepreneur providing tools and training for her step by step methods to finding profits in any type of real estate market.

Because Tamera's true passion is to help others be, do and have more in their life, she immediately took to putting the real estate investing tools and resources she uses on the internet for others to benefit. Tamera is one of the few trainers and coaches who is really "doing it" successfully in today's market. She openly shares her tools, experiences and knowledge with others in hopes they will help to bring financial freedom to their life as well.

Tamera has been inspired to create over 17 websites and several specialized products to support fellow investors throughout the world. She has personally coached and mentored over 120 others to real estate success since 2008.
Tamera's experience has earned her a solid reputation in the industry as well as the respect and friendship of many top national real estate investment and internet marketing experts.
Jason Hartman Teaches His Secrets!
How to Build a Low Risk, High Return Real Estate Portfolio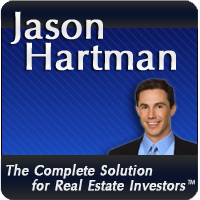 Learn how to reduce investment risk using prudent financial planning techniques, geographic diversification, direct control, leverage and exceptional tax benefits while making bad monetary policy work for you. You'll learn totally new and unique income property strategies, not the same rehashed sales pitch. It took Jason Hartman 19 years to discover the secret that allows investors to massively reduce risk and increase returns. 
Jason is not an optimist, he's an opportunist. He's a self-made multi-millionaire with over 20 years investment experience who has been involved in thousands of real estate transactions nationwide. He owns apartments and single family homes in numerous states and his company provides The Complete Solution for Real Estate Investors.   
Sensei Gilliland with Black Belt Investors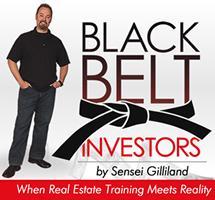 "Sensei" of Black Belt Investors
The founder and CEO of Black Belt Investors began his investing endeavors in 1995.
Since that time, Sensei has created cash through wholesale real estate, obtained wealth through rental properties and continues to teach his methods through workshops, seminars and club meetings helping people to achieve their financial dreams.
Through martial arts Sensei has learned the discipline it takes to channel his energy toward achieving personal goals.
Learn How SENSEI builds WEALTH through wholesaling without using any money or credit and without even taking ownership of the property!
SPECIAL INFORMATION JUST FOR REAL ESTATE PROFESSIONALS!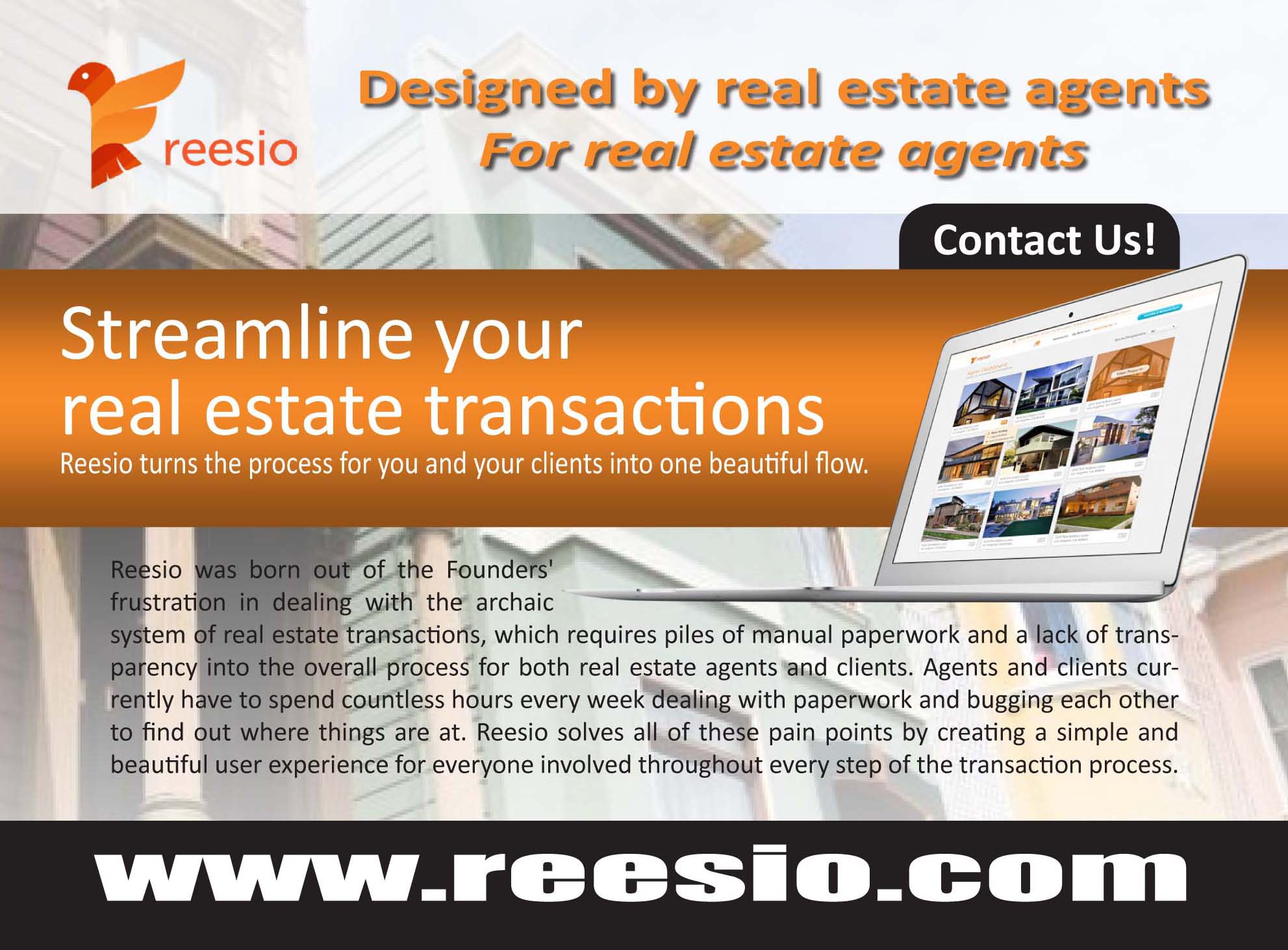 ** Speakers may vary due to schedule conflicts **
LOTS OF RAFFLES, GIFTS, BOOKS, & FREE EDUCATION!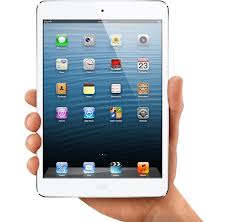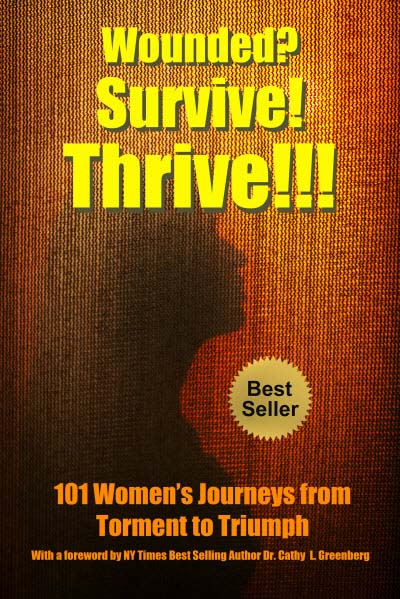 A NEW iPad Mini will be Raffled Courtesy of RichinFive.com
Meet author Roberta Eastman from "Wounded? Survive! THRIVE!!!"
** OUR FREE EXPO HAS TONS OF VALUABLE INFORMATION * OVER 25 VENDORS **
3 LARGE ROOMS FOR NETWORKING!
Parking fee is discounted to $6 for your convenience.

---
PLUS RECEIVE OUR LATEST NEWSPAPER: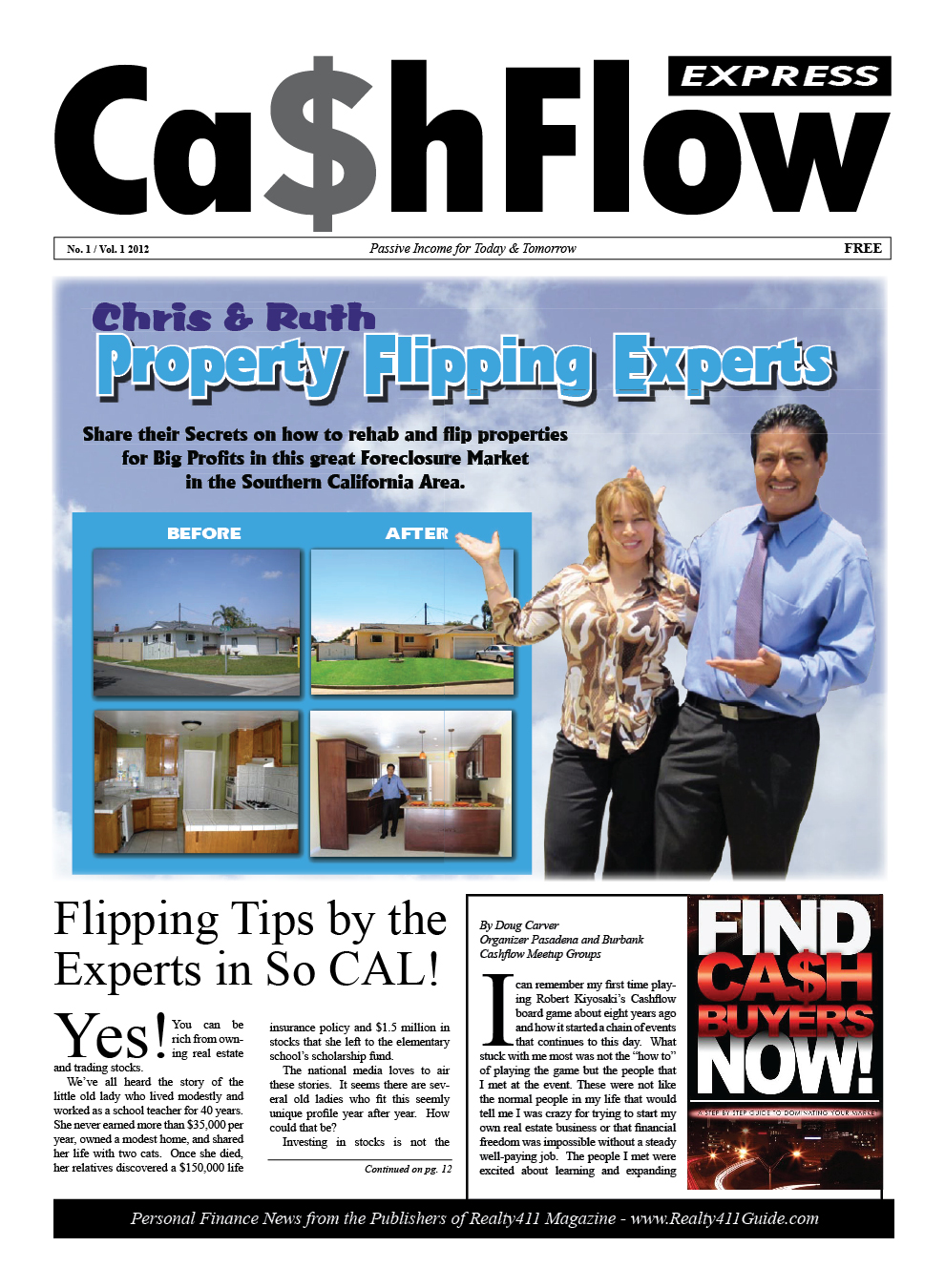 Cash Flow Express

Our newspaper is filled with great information about real estate and stocks as well as business tips.

This publication is ONLY available at our events.
It is our Special and Exclusive gift to you for attending.
---
Linda Pliagas, founder/publisher
Hello, I'm Linda Pliagas. My family and I publish Realty411 (reWealth) Mag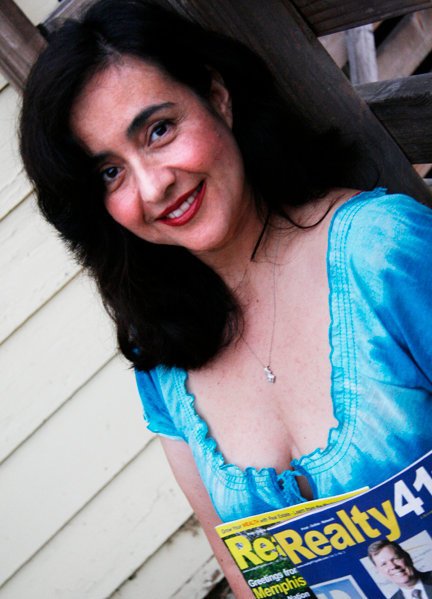 azine.
Come discover techniques that can help YOU understand real estate - I will be networking too!

I love and believe in real estate investing! Now that I'm a magazine publisher, with readers around the world, I want to help as many people as possible also change their life through the purchase of real estate.
This event will offer information on a variety of investing styles, plus fantastic networking! Our events are responsible for bringing together the TOP leaders of real estate.Many people often end up doing deals and business with the investors and entrepreneurs they meet at our events around the country.
So brings tons of business cards!
Linda's Credentials in Real Estate & Media:

* Bachelor of Art's Degree in Journalism, CSULB
* Licensed real estate agent for 10 years plus
* Landlord for 18 years / active national investor
* Recent Deals: 3 Properties in 15 months totaling
$1.5 Million in Real Estate Transactions!!

LEARN MORE ABOUT MY RECENT DEALS HERE:

 My Deals, My Life by Linda Pliagas, investor/publisher/agent
---
 
I hope to see you at
our weekend RE Expo
in San Jose, CA on
February 23rd and 24th.
The event will be filled
with great tips and info
to help you reach a
higher level in 2013…
I have great information
to share that I think
you will benefit from.
SEE YOU IN SAN JOSE!
Linda Pliagas
Founder/Publisher

Realty411guide.com
reWEALTHmag.com
ph:  805.693.1497
cell 310.994.1962
fax: 310.499.9545
PS: Call me for any questions…
FOR EVENT DETAILS, CLICK HERE!
MINGLE IN 3 ROOMS FILLED WITH TOP-QUALITY VENDORS:
Our Gold Sponsor:

* National Real Estate Insurance Group

Other Fantastic Vendors, Include:

* Equity Trust
* HomeVestors
* Real Wealth Network
* Jason Hartman, CEO of
Platinum Properties Investor Network
* Black Belt Investors
* MMG CAPITAL
* Pacific Private Money
* Strongbrook/REIC
* Summit Assets Group
* Wilson Investment Properties
* Listed By - Stephan Piscano
* SouthWest CashFlow
* IRA Services Trust, Company
* REESIO
*Pinnacle Investment Properties
* GCA Equity Partners
* Total Solutions Alliance
* HomeUnion Services
* Rich in Five - Jason Schubert
* WhiteRock Capital, Inc.
* Tamera Aragon 'The Flippin' Queen'
* American Association of Private Lenders
Our Media Partners Include:

* NTD Television
* Epoch Times Newspaper
* Real Estate 360 Radio
* EveryCircle.com - Cesar Plata
* SFB - REIA
Come Join Us for a Day of Education & Networking
Need more info? See our videos...
Try our video maker at Animoto.
Have questions about Real Estate Weekend SUCCE$S Conference and Expo in San Jose - Saturday, Feb. 23rd and Sunday, Feb. 24th!! FREE EVENT!?
Contact Realty411 Magazine
Attendee List
Sort by:

Date

|

First Name
Where

DoubleTree by Hilton Hotel
2050 Gateway Place
San Jose, CA 95110


Organizer
* Event Organized by Realty411 Magazine*
Based in Santa Barbara County, Calif., Realty411.com publishes online and print magazines, e-newsletters, produces expos, and mixers around the United States. Their mission to educate and empower everyone from all walks of life to invest in real estate.
The media/marketing company is owned by a real estate investor and licensed California real estate sales agent. Realty411 currently reaches more personal investors around the nation with their in-house expos and events than any other realty investor publication in the world. Many expos are also charity events where awareness and donations are raised for numerous worthwhile organizations, which focus on children, assisting the homeless, victims of domestic violence, and animal welfare.
For information, call: 805.693.1497 or visit http://Realty411.com or
Our new expo website: http://Realty411expo.com
To contact us directly, call: 805.693.1497 or info@realty411.com
Save