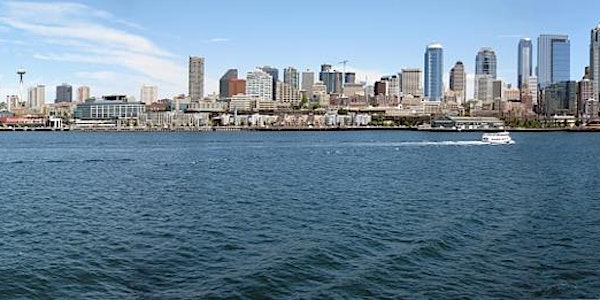 Real Estate Tour De Kitsap - Second Tour
When and where
Location
Bremerton Ferry Terminal 211 1st St Bremerton, WA 98337
Description
Housing prices across the water can be as much as $200,000 less than Seattle.
What does that mean? If you buy on the Kitsap peninsula you can watch whales instead of the road on your way to work.
Better Properties Kitsap wants to take you and your family on a guided tour around our neighborhoods to give you a taste of what Kitsap life can afford you. We'll show you a selection of mid-sized homes that could cost you up to $750,000 on the Seattle side.
Still on the fence? If you join us for our 2-3 hour tour, we'll provide you with a Kitsap-themed goodie bag complete with delicious products made on our side of the water.
Come learn about being a boat person! Join us for a tour of central Kitsap and the Bremerton area to give you food for thought on your home hunt!
Frequently Asked Questions
Who is this tour for?
People who are considering buying a home in one of the bedroom communities across the Puget Sound. People who want to enjoy the great outdoors but don't want to lose the access and convenience of a charming community.
Is the ferry ride from Seattle long?
There are three main ways to get to Seattle: Fast Ferry (28 minutes), Car ferry (50 minutes), Driving through Tacoma (1 hour 15 minutes). If you choose to take the fast ferry to downtown, you'll be in Seattle in just 28 minutes. No traffic, no frustration, just a simple boat ride to the economic center of Washington. If you opt to take the 50-minute ferry, you'll have access to tables, a small galley complete with a small wine and beer selection and a host of friendly ferry riders. If you choose to drive around, it will take you approximately 1 hour and 15 minutes to get to Seattle (depending on traffic).
Who will take us on a tour?
You'll be guests of a friendly and licensed real-estate broker from Better Properties. They'll tour you around based on the availability of the homes available at the time. As part of your tour, you'll receive a goodie bag filled with delicious, local items to help you get a taste of the area!
How long is the tour?
The tour will be between 2-3 hours around the neighborhoods of Bremerton.
Where will we go?
We'll tour the neighborhoods of Bremerton to offer you a glimpse into the hidden jewels behind this up-and-coming town. The homes might include a variety of styles including craftsman, tudor, mediterranean and modern. The neighborhoods offer unique features like epic views of the Olympics, water views, parks, farmer's markets. You might also sneak a peak at a few local breweries, unique Bremerton institutions like the charming Hi-Lo's, or McGavin's Bakery. We'll take a look at the unique communities that surround ferry life.