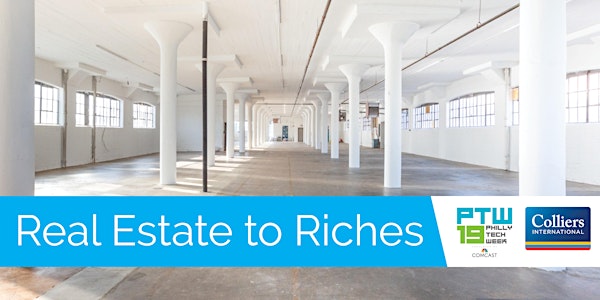 Real Estate to Riches: Answering real estate questions for growing companies
When and where
Location
1801 Market Street Colliers International Suite 500 Philadelphia, PA 19103
Description
Finding the perfect space to operate your business can be difficult and effects both your bottom line and growth potential. Philly is a large city, where is the best place to be that accurately reflects my brand? What can I afford? Where can I afford it? Do I have to pay a consultant to help me? Am I getting the best deal? Am I getting flexibility for growth? How will my space affect employee retention? What trends are happening in office space? We answer these, and many more questions, in a real estate overview for tech companies.
Event Details:
9-9:30am - Registration
9:30am-10:30am - Information session and Q&A
Light refreshments to be provided.