Real Estate Tech: Navigating The New Frontier
Actions and Detail Panel
Real Estate Tech: Navigating The New Frontier
Tue, February 28, 2017, 6:30 PM – 8:30 PM EST
Description
Real Estate Tech: Navigating The New Frontier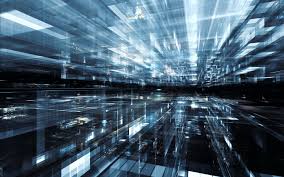 February 28, 2017
UJA Conference Center
130 East 59th Street
New York City
6:30pm - 8:30pm
Cost: $35
Space Limited
Panel discussion/ Cocktail Reception
Please join the Brown University Alumni in Real Estate Group (BREG) for a thought provoking discussion on emerging real estate technology and its undeniable impact on the industry. While other industries have been quick to embrace technology, the $12.6 trillion dollar real estate industry overall has been slow to adapt and, at times, resistant. Today, as the direct result of increased interest and investment, there has been a proliferation in the number of real estate tech startups. Technology is now the game changer affecting every aspect of real estate. The bottom line is that an investment in real estate tech can pay off with a high return.
We are pleased to present an all Brown alumni panel of innovators, entrepreneurs, architects, investors, developers, and others.
For this event, we have assembled two unique panels. The first will feature the entrepreneurs and innovators on the cutting edge of real estate technology. The second will showcase the builders and developers using emerging technology to run their businesses more efficiently.
Attendees will learn more about the technology disrupting the real estate industry including: artificial intelligence, virtual reality, drones, smart tech building management systems, and more
"THE INNOVATORS"

Moderated by Zach Aarons '05- Co-Founder of MetaProp NYC and Project Manager Millennium Partners
Bryan Bennett '05- CEO, Cortex
Julie Brener '02- Manager,Business Development,ESI Design
Lee Hoffman '03- CTO, Heatwatch;Co-Founder & CEO Veri/ Memoir
Ravi Jeyaratnam '03- President, Apsara Networks, Inc
"THE GAME CHANGERS"

Moderated by Hal Coopersmith '05- Partner, Coopersmith & Coopersmith
Adam Lubinsky '94- Managing Principal, WXY Studio
Melissa Epstein Cohen '06- Senior Project Manager, Development, Boston Properties
Eric Anton '90- Senior Managing Director, HFF
Ken Rivkin '79- Global Head of Commercial Real Estate & Managing Director, Ten-X
Moderators:
Zach Aarons '05- Co-Founder of MetaProp NYC and Project Manager Millennium Partners
Zach Aarons is widely regarded as "the most active investor in real estate technology". He is the co-founder of MetaProp NYC, the real estate technology accelerator. He is also a project manager for Millennium Partners, a major developer of large scale mixed use real estate.
Hal Coopersmith '05- Partner, Coopersmith & Coopersmith
Hal Coopersmith is a third generation attorney at Coopersmith and Coopersmith where he focuses primarily on commercial real estate transactions, residential purchases and sales, and counseling start-up businesses. In addition, he is the creator and host of the award-winning New York Launch Pod, a podcast featuring conversations with a diverse group of New York entrepreneurs, who share their experiences and insights building new businesses
*Please note that many of these businesses have relied on relationships that date back to Brown, where professors continue to mentor these companies long after graduation.
Never underestimate the power of the Brown connection.
For additional information, contact kwame@alumni.brown.edu.