Real Estate Notes - EXTREME Passive Income! (SANDY)
Description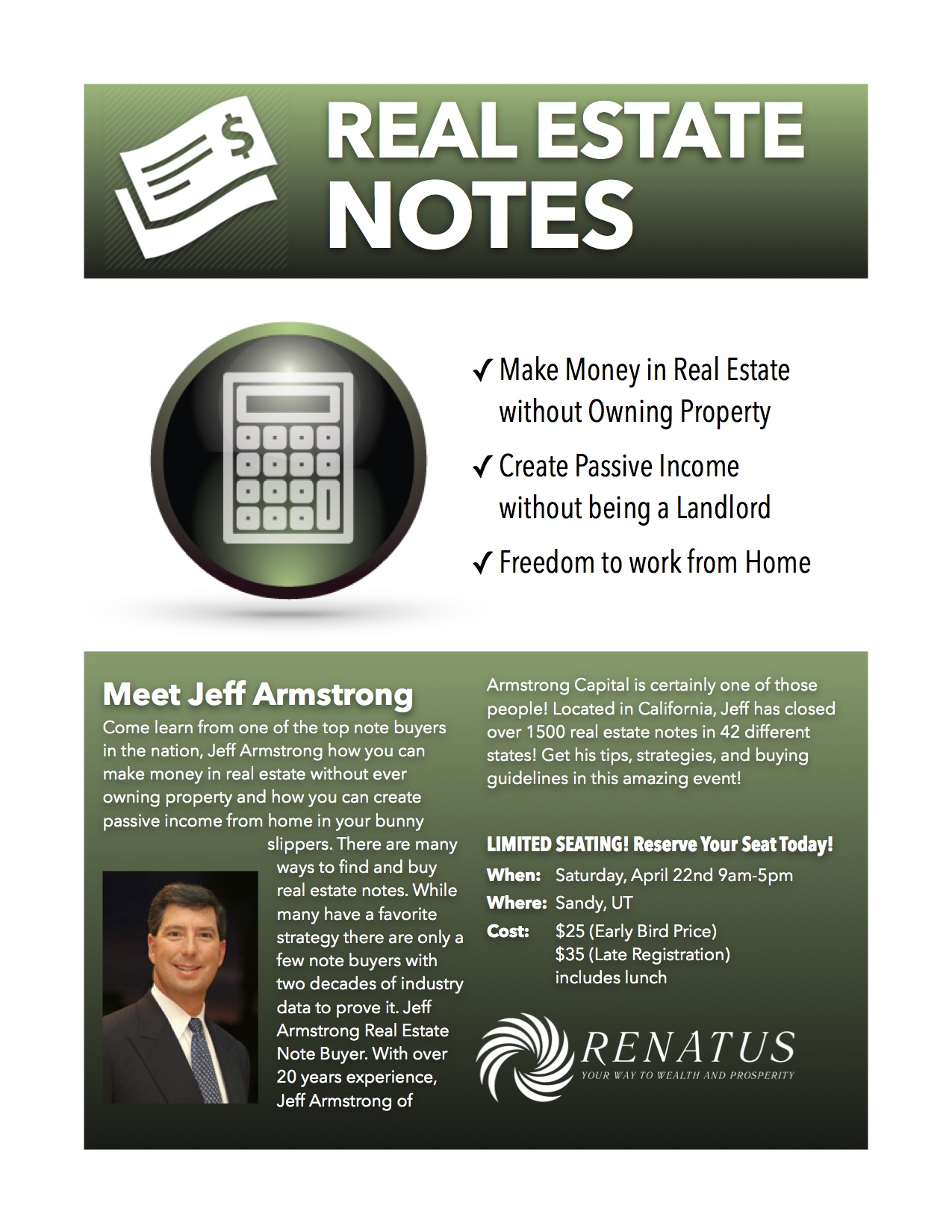 EXTREME PASSIVE INCOME!
NO TENANTS, TERMITES, TOILETS, TAXES!
Come learn From one of the top note buyers in the nation, Jeff Armstrong how you can make money in real estate without ever owning property and how you can create passive income from home in your bunny slippers. There are many ways to find and buy real estate notes. While many have a favorite strategy there are only a few note buyers with two decades of industry data to prove it. Meet Jeff Armstrong, Top Real Estate Note Buyer. With over 20 years experience, Jeff Armstrong of Armstrong Capital is certainly one of those people! Located in California, Jeff has closed over 1500 real estate notes in 42 different states! Get his tips, strategies, and buying guidelines in this amazing event!
$25 per person, includes lunch