Real Estate Investors Orientation Meeting - Chicago

Thursday, March 17, 2016 from 7:00 PM to 9:00 PM (CDT)
Event Details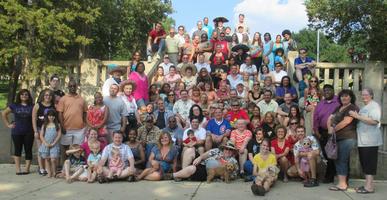 Hello and Welcome...We are a Group of  Real Estate Investors expanding our network and looking for a few good individuals to train and join our Real Estate INVESTING team in the next few WEEKS!
We are growing and expanding our business in the local market. We need people that want to invest in real estate and help us grow our business. We are looking for good people to work with us. It doesn't matter what your background is. We are willing to train new investors or if you are an experienced Investor we'll  help sharpen your skills and take you to the next level,
At our 2 hour orientation you will learn about our 5 Streams of Income. Bring something to take notes with, sit back and listen to why real estate investing is meant for everyone.
We all either pay a rent/mortgage or we get paid rent/mortgage. Would you rather pay someone for where you live, or would you like to get paid? How would you like to take control of your retirement? ... We will show you how SMART investors are doing exactly that.
Our goal is to create a group of investors who understand what leverage is, can utilize the system we have in place as you begin and get PAID as you learn the process, 
part time or full-time Compensation depends on your ability to understand and execute the techniques. 
We are also looking for leaders to help us expand and grow our business. Are you a leader and can build teams of people?  Would you like to open your office and train other people? 
At our 2hr real estate investing orientation, we intend to show why that possibility has slipped past the 99% and what we are doing with real estate TODAY! We will
show you a plan that has assisted students, in our community, to a net worth over a million dollars in controlled assets.
show you how you can be involved in the properties that we are involved in.
show you to a working business model that you could have walk down the hall to your home office instead of fighting traffic.
show you the ways to make money, and how to be wealthy with a variety of strategies.
show you how you could be done interviewing for jobs for the rest of your life and comprehensively teach your children how to BE the same!
WE ARE LOOKING FOR PEOPLE WHO WANT TO MAKE MONEY:
In Real Estate Investing: We are looking for those who want to learn how to be an investor and those who want to build wealth through investments in Real Estate. Not only do we invest locally, but we also invest nationwide. Our investment associates earn anywhere from ~$5,000-$100,000 per real estate transaction depending on the type of real estate transaction. A real estate license or experience is not necessary, but if you have either, great. Either way, we are here to show you how to be a real estate investor, where to invest, and our ways to make money. We work with everybody in our real estate investor training programs and here to help you build your own real estate investment portfolio.  In addition, we also have a sales and marketing platform that generates serious commissions. You can choose to do either or both. This is about being your own boss and making the proper changes to drastically change your future. We promote business ownership and real estate investing so the hard work and efforts directly affect your pocket and not someone else's. So
and/or Get paid either by sharing this opportunity with others or by learning how to invest in real estate yourself
Real Estate has created more millionaires than any other opportunity out there. Just think about what your parents paid 10 years ago for a house. How much is that house worth now? 10 years from now don't say you wish you got in the game.
CHANGE YOUR FINANCIAL FUTURE, Register Above!
Come out and meet the partners see if It's a Good Fit!
Learn Different Financing Strategies with or without your money through Self Directed IRA's, HSA's, Private Funding, Hard Money Lenders, Short Sales, Foreclosures & REO's, Fix & Flips, Rehabbing, Tax Liens, Wholesaling, Buy & Hold, Rent or Least Options, No Money, No Credit Acquisition, Subject To Investing, Multi Units or Apartment Complexes, Seller Financed Notes, Commercial Investments, and much more!
We're sharing knowledge & Providing support helping others grow and succeed. THIS IS WHY WE ARE DIFFERENT!!
Get Motivated, Get Educated, and Get Compensated!!
When & Where

Chicago Business Development Group
Finley and Butterfield Rd
Downers Grove, IL


Thursday, March 17, 2016 from 7:00 PM to 9:00 PM (CDT)
Add to my calendar
Organizer
The Next Real Estate Workshop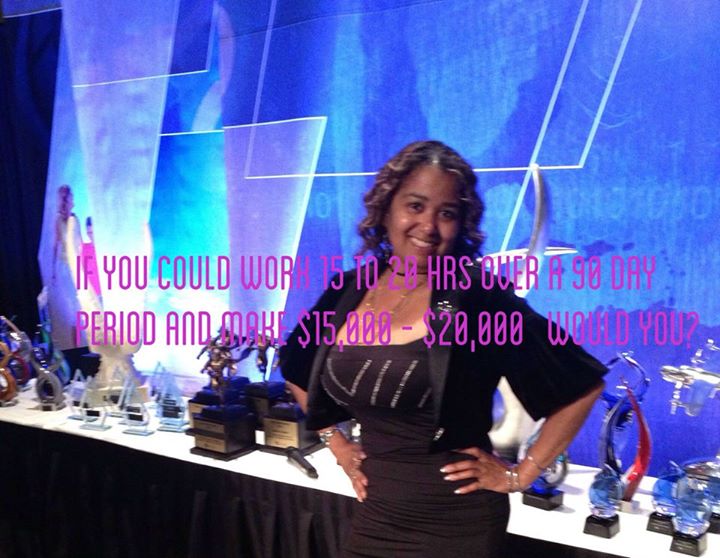 Real Estate Investor/Entrepreneur Organizer of The Next Real Estate Workshop.
I'm a member of a Local group of experienced and Active Real Estate Investors looking to expand our ability to do even more deals. With 51 offices nationwide and still expanding we are looking for people who are interested in working with us.
We specialize in finding discounted properties, creating alternative real estate solutions, raising private capital and showing others how to do the same.  We focus on wholesales, shortsales,  fix n flips, multifamily, lease options, rehabs and private capital raising, money partnering and a few other strategies.  We are growing and should be open i 20-25 cities in the coming months.
We can help you save taxes and make income other ways. Do you know anyone that could use that help?  Earn While You Learn.
I love Helping people reach their goals through real estate and by becoming their own boss. Entrepreneurism is a skill that can be learned. Come and meet LOCAL real estate investors that are investing in real esate all across the United States. You can gain networking with us simply because your NETWORK equals your NET WORTH!
Real Estate Investors Orientation Meeting - Chicago