Real Estate Investor & Entrepreneur Community Growth Event - TUCSON

Saturday, May 7, 2016 from 10:00 AM to 3:00 PM (MST)
Event Details
Our NATIONWIDE COMMUNITY of Real Estate Investors and Entrepreneurs are blowing the socks off of a number of markets such as Chicago, New York, Atlanta, Salt Lake City, Washington DC, Honolulu, Seattle, Sacramento, Los Angeles, San Diego and now we're growing in TUCSON, AZ!!  

Do NOT miss out on this chance to join the #1 Real Estate Investor community in the NATION.
We have a FANTASTIC opportunity for you to learn the basics of life-changing income through real estate investing! We are growing our TUCSON community of Real Estate Investors & Entrepreneurs. How would you like to be part of this Ground Floor Opportunity?
Come learn how to make MASSIVE & PASSIVE income through BUSINESS OWENERSHIP & REAL ESTATE INVESTING while HELPING US EXPAND IN TUCSON!
If you are sharp, teachable, and goal-driven... ready to take action then we are looking for you!
YOU MUST BE REGISTERED TO ATTEND.  
Get Registered NOW!
SEATING IS FILLING QUICKLY, SO WAIT NO LONGER...
RESERVE YOUR SEAT NOW!
Free Parking
Doors Open at 9:30 AM for check-in
   About Our Speaker: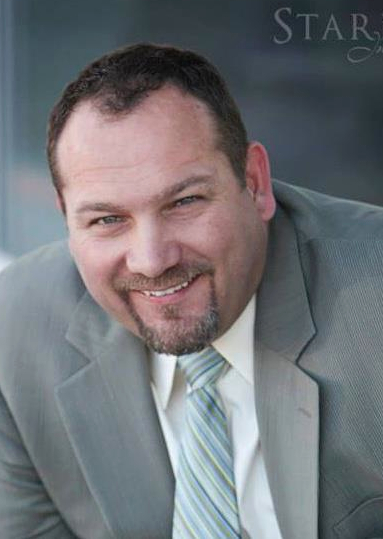 Scott Rowe 
Founders Advisory Board Member - Chicago
Scott Rowe and his wife Nanci began working with this group in the summer of 2006. They used their skills previously learned in their jobs, and earned $421,000 from home their first year. As top performers, Bob Snyder, the CEO of the Company, began to personally mentor this power couple and with his guidance they have become million dollar earners, and the top team leaders.
Scott, Nancy, and their National Support System is currently assisting and mentoring over 4,000 Investors and Small Business Entrepreurs to Financial Success in Business and Real Estate Investing throughout all 50 states in the US, including Hawaii.
Come meet Scott, he is here to assist in changing your Life by helping people quit their jobs and work from home!...
Leave a legacy for your family!... AND invest in Real Estate!
This event is going to be too good to miss!
Get Registered NOW!
When & Where

Event Address will be given out after Registration
Be Sure to CHECK Your Email
Tucson, AZ


Saturday, May 7, 2016 from 10:00 AM to 3:00 PM (MST)
Add to my calendar
Organizer
NORRIS Real Estate Solutions
At NORRIS Real Estate Solutions, our mission is to assist as many people as possible to become financially independent through business ownership and real esate investing.  We deliver world-class Real Estate Investment Education Programs with local live mentoring to help you succeed.  Our nationally recognized training program is designed to teach you to recognize the best investment opportunities out there in todays market - whatever that may be; and our local community helps you take action!
75% to 80% of self-made millionaires achieved their wealth through real estate. 
Why gamble on your financial future, play the odds and come join our team!
Real Estate Investor & Entrepreneur Community Growth Event - TUCSON