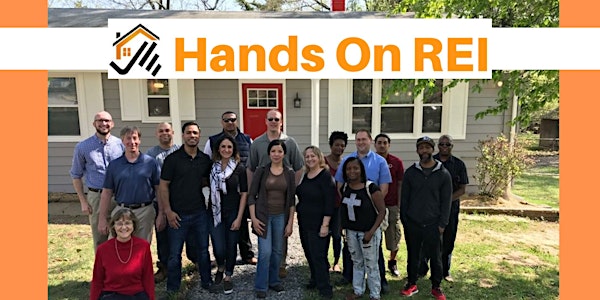 Real Estate Investing & Wealth Building
How to Start Real Estate Investing ONLINE and Make Money This Year!
When and where
Location
Philadelphia You will Receive a text with the zoom info Philadelphia, PA 19106
About this event
We are looking for those who want to learn to be investors and build wealth with Real Estate. We invest locally, as well as nationwide. We as a community are here to walk you guide you, step by step, along your journey. From student to real estate investor by providing you tools to understand how to build your own real estate investment portfolio. This is a great chance to learn how to get started in real estate investing regardless of your situation.
Learning the real estate investing business is challenging for anyone attempting to do things on their own, even if you're experienced. Effective real estate investors often attribute part of their success to others. It is Crucial to be part of a community and to invest time into building relationships. Success leaves clues.
Meet and network with other real estate investors and real estate professionals in your area who are currently buying and selling real estate. Find out how they got started.
Learn how to replicate our success by learning our systems flipping real estate with no money out of pocket strategies and how you can invest successfully with little to no experience.
See how we are changing lives in our community by building long term wealth through investing and utilizing tax strategies. Learn about the five pillars of wealth so you can build your foundation for success.
Not only will you meet local real estate investors that are actively doing deals but learn...
• How to control your time, finances, and future
• How to build passive income streams
• Do real estate deals that do not require your own money or credit
• Strategies to pay off your mortgage in 1/3 of the time
• Ways to start earning right away
Come hang out with us for an Introductory meeting online and learn more about who we are, what we do, and how you may fit in.
Please make sure to provide a cell phone number. Without that, we will not be able to text you the Zoom ID, and you will miss the meeting. Thank you! If you don't receive our text, Please text us at 703-343-6657!
Looking forward to seeing you online,
Umaer & Yas Haq
Hands On Real Estate
(703) - 343-6657
Check us out on our Facebook page:
https://www.facebook.com/handsonrealproperty/
Check out our Youtube Chanel:
https://www.youtube.com/c/HandsOnRealEstate
To schedule a 15 minute phone call with us, click on the link below:
https://calendly.com/meetwithumaer