Real Estate Investing Seminar with LOCAL REI INVESTORS

Tuesday, July 16, 2019 from 7:00 PM to 9:00 PM (CDT)
Event Details
Come and find out about the Five Pillars of Wealth to ascend your financial future. Whether you're a seasoned investor, or simply interested in learning about real estate investing, you
DON'T WANT TO MISS this opportunity to meet some of our local partners and what they're doing to make serious cash AND increase cash flow in the current real estate market! We are EXPANDING nationwide and seeking motivated individuals that desire financial independence through real estate and entrepreneurship. 
LEARN REAL ESTATE INVESTING - HANG OUT WITH OTHER INVESTORS THAT ARE LOCAL WITH SUPPORT TO YOUR SUCCESS
LOCAL TEAM
LEARN TO FIX AND FLIP
WHOLESALE
CASHFLOW
REAL ESTATE
WHO IS THIS FOR - WHO SHOULD ATTEND

NEW & BEGINNERS          NEED HAND HOLDING
EXPERIENCED INVESTOR THAT WISH TO GET TO THE NEXT LEVEL         
WANT MENTORSHIP
                    HAS A 9-5 JOB                     
LOOKIN FOR NETWORKING/A COMMUNITY
IF YOU'RE LOOKING TO JUMP INTO REAL ESTATE, YOU SHOULD ATTEND
LOOKING FOR EXTRA-INCOME 
TIRED OF GURUS 
We Are Local Real Estate Investors and Business Owners. Our team is truly helping to change lives in the city of Chicago and surrounding suburbs and we are growing nationwide.  We will cover who we are, what we do, what we don't do and how you could potentially be partnered up with us.  

There's no reason to live life the same way, day in and day out when you can take it to the next level and enter a new phase of your life. The majority of millionaires got their start in real estate, and there's a consistent reason why; it's an incredible industry to thrive in! With our LOCAL team, you'll be able to do just that and start living the life you've been dreaming of! 
We have a new office location, come check it out and come check us out!
Get Registered NOW - SEE IF REAL ESTATE INVESTING AND OUR TEAM IS A GOOD FIT
Save This Event
When & Where

Address Given After You Register/sent via Text

Crystal Lake, IL 60156


Tuesday, July 16, 2019 from 7:00 PM to 9:00 PM (CDT)
Add to my calendar
Organizer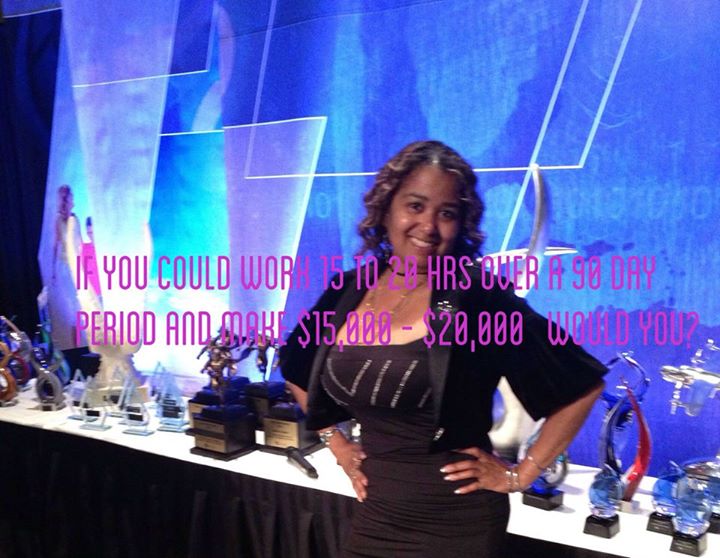 Real Estate Investor/Entrepreneur Organizer of The Next Real Estate Workshop.
I'm a member of a Local group of experienced and Active Real Estate Investors looking to expand our ability to do even more deals. With 51 offices nationwide and still expanding we are looking for people who are interested in working with us.
We specialize in finding discounted properties, creating alternative real estate solutions, raising private capital and showing others how to do the same.  We focus on wholesales, shortsales,  fix n flips, multifamily, lease options, rehabs and private capital raising, money partnering and a few other strategies.  We are growing and should be open i 20-25 cities in the coming months.
We can help you save taxes and make income other ways. Do you know anyone that could use that help?  Earn While You Learn.
I love Helping people reach their goals through real estate and by becoming their own boss. Entrepreneurism is a skill that can be learned. Come and meet LOCAL real estate investors that are investing in real esate all across the United States. You can gain networking with us simply because your NETWORK equals your NET WORTH!