Real Estate Investing Opportunity - LGBT Retirement Village South of France
When and where
Location
Hyatt Place Dublin/Pleasanton 4950 Hacienda Dr Dublin, CA 94568
Description
Real Estate Investing Opportunity - LGBT Retirement Village in South of France




Why Own a Property When You Can
Own a "Village" and a Lifestyle?
You're invited to a presentation for a unique investment opportunity to invest in an exclusive retirement property ideal for retirement, vacation or investment. The property is nestled between vineyards and olive groves set on the banks of the Canal du Midi in the ideal climate in the south of France. It is near several typical Languedoc Villages in a gated community with full "Concierge Services" with your own "Maison", and Shares in Your Village [incl. Hotel etc]. Affordable living with all of the Amenities & Activities designed for you by you and You control the costs!
You Deserve the Good Life!
The Languedoc-Roussillon region, often referred to as the "other Provence", is situated in south west France. Not only is The Villages Group – Rainbow surrounded by picturesque countryside and the peaceful Canal du Midi, the region's nearby larger cities such as Beziers; Narbonne Nimes and its capital, Montpellier, offer museums, festivals, restaurants. It offers the best of both worlds! Plus Barcelona is under a 2 hour drive!

Attend the informative presentation by Danny Silver on Tuesday, October 22nd, 2013 from 6:00 pm to 8:00 pm at the Hyatt Place Dublin/Pleasanton. This event will benefit both investors and prospective buyers who are looking for a retirement or vacation home in an extraordinary location with above average amenities.
There are several ways you can invest in the retirement village:

* Buy the property for Retirement
* Buy the property to Rent out long term
* Use part of the year as 'Vacation Rental' and rent it out the rest of the year
Demand exceeds opportunities for retirement and vacation housing. This private gated oasis spread over 17 acres offers 107 single story Eco-friendly, and energy efficient homes. Amenities to mention a few will include a dedicated English speaking and multilingual staff, concierge services, a hotel for guests and friends, spa, saunas, Jacuzzis, outdoor facilities like tennis courts, golf and horse-riding to support an active lifestyle.
There is a unique offer available to US investors. Interest in this development is expected to be high. Construction has already started in 2013 and is scheduled to complete in February 2015.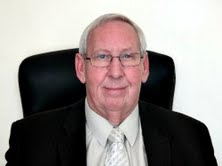 Danny Silver, International Real Estate Expert

Danny Silver, an active property investor for over 30 years, has been marketing new-build property since 1974 with some of the world's leading builders. He is a sought after speaker and teacher in the USA on the subject of buying and holding Real Estate internationally, having lectured with experts such as Donald Trump, Tom Hopkin and Zig Ziglar.

Attend the event on October 22nd to find out more about this great opportunity.


Event Date:
Tuesday - October 22nd, 2013
Event Times:
The meeting starts at 6:00 pm until 8:00 pm
(Registration starts at 5:45 pm)
Event Location:
Real Estate Buying & Investing Opportunity
Hyatt Place Dublin/Pleasanton
4950 Hacienda Drive, Dublin CA