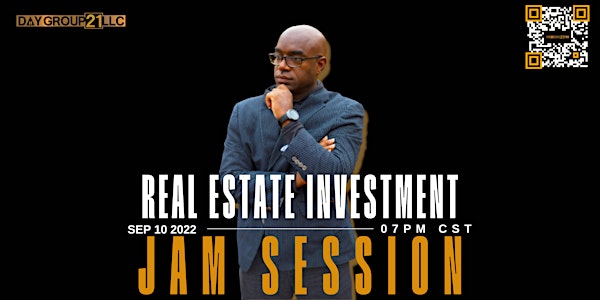 Real Estate Investing Jam Session
We would like to invite you to join us for another Jam Session this Saturday Night at 07PM CST and 08PM EST!
About this event
Hi! This is Derrick Young. Derrick Young is a Real Estate Investor, Business and Financial Consultant, and is now a multi-business owner. He is the proud owner and founder of Daygroup21 LLC, a business consultation firm, and D' Virtual Partners and Associates, a digital marketing firm.
Derrick's goals are to develop people and businesses to scale and grow. That is the reason for the creation of each companies. Derrick also has a one-on-one coaching program and a business and real estate course available to learn more about Derrick and the product and services he offers.
The Real Estate Investing Jam Session is one of the many events he host. There will be a special guest every Jam Session that will give us more knowledge and tips about real estate investing. The event will be happening on Zoom on every second Saturday of the month at 07PM Central and 08PM Eastern. Click the link below to register.
Click here: https://us06web.zoom.us/meeting/register/tJMscumtpzktH9XvBwsj3e4cbmTFF_rGmzQr