Real Estate Investing Earn While You Learn

Tuesday, January 9, 2018 from 7:00 PM to 9:00 PM (CST)
Event Details
Hello and Welcome...We are a Group of Local Real Estate Investors expanding our network and looking for a few good individuals to train and join our Real Estate INVESTING team in the next few WEEKS!
EARN AS YOU LEARN - PART-TIME TO START
Would an Extra $1,000 a month help You?
Join us and Learn how to pay off your mortgage in 1/3 the time and create positive cash flow immediately in your life with the same income you currently have

. 
Lake in the Hills, 
IL 
60156




                                You Are Invited!
Join Us on Tuesday Night For an Overview of the 
Opportunity to Work with Us.
You are Invited to learn about the E.P.I.C. opportunity and the F

our Pillars

 of wealth with a Focus on Cashflow In your business. 




Do You have great sales skills or would be interested in building a 6

-figure business where you have little to no risk, no inventory, and unlimited upside. 

Find out How You can use Real Estate and Entrepreneurship to Take Control of your Financial Future!


Please Arrive by 6:45 to get checked in and network
           RESERVE YOUR SPOT NOW
What to expect & Learn from our Event!
- Learn the true value of passive or residual income and what it means for financial freedom
- Network & Meet with seasoned, full-time investors in your area and gain additional members of your "Power Team"
The meeting will be approximately 2 hours, so please schedule your time accordingly. The dress attire is business casual, bring something to write on. You can also bring a friend or business partner as well. Remember to print your ticket to bring with you at check-in.  At our meeting, we will
show you a plan that has assisted students in our community, to a net worth over a million dollars in controlled assets.

show you how you can be involved in the properties that we are involved in.

show you to a working business model that you could have a walk down the hall to your home office instead of fighting traffic.

show you how to diversify your income show you the ways to make and grow your money, and how to be wealthy with a variety of strategies.

show you how you could be done interviewing for jobs for the rest of your life and comprehensively teach your children how to BE the same




How to get involved in Investing and do deals with OR WITHOUT MONEY OR CREDIT?

you how you could be done interviewing for jobs for the rest of your life and comprehensively teach your children how to BE the same!

How to EARN INCOME WHILE YOU LEARN with us if you are just getting started or looking to gain more knowledge.
2018 is HERE!

 Are you ready to have a financial rebirth? We'd love to have you as a special guest for our training!
REGISTER NOW TO RECEIVE OUR LAKE IN THE HILLS MEETING LOCATION AND MARK YOUR CALENDAR! 
(Lake In The Hills in near Crystal Lake and McHenry County)  If you live in the Rockford Area, this is the location nearest you.
--------------------------------------------------------------------------------------------------------
IMP: To save time at meetings and to keep track of who is serious. All our associates and guests must be pre-registered for each meeting. You must confirm your registration by phone or reply to our confirmation email.
Once confirmed, we will send you the confirmation email with the exact location of the event. We are serious about what we do, who we work with, and we want to make sure you are serious too. If you need immediate assistance, please use the contact link above.
When & Where

Lake in the Hills
Exact Address Give After Registration
Lake in the Hills, IL


Tuesday, January 9, 2018 from 7:00 PM to 9:00 PM (CST)
Add to my calendar
Organizer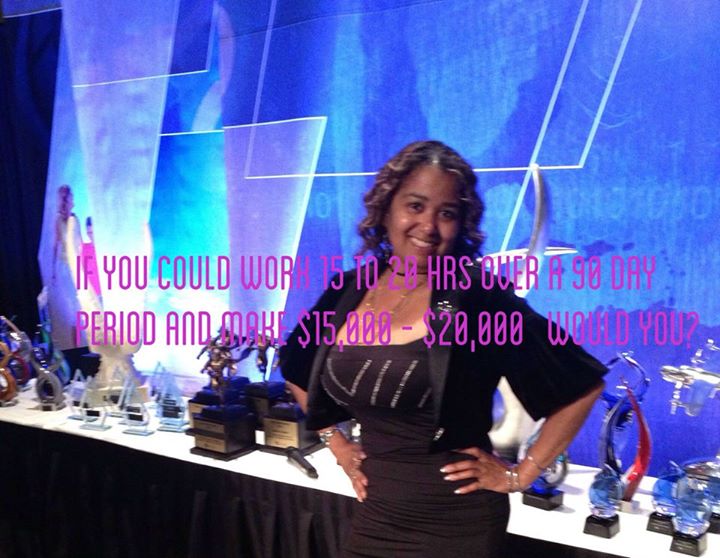 Real Estate Investor/Entrepreneur Organizer of The Next Real Estate Workshop.
I'm a member of a Local group of experienced and Active Real Estate Investors looking to expand our ability to do even more deals. With 51 offices nationwide and still expanding we are looking for people who are interested in working with us.
We specialize in finding discounted properties, creating alternative real estate solutions, raising private capital and showing others how to do the same.  We focus on wholesales, shortsales,  fix n flips, multifamily, lease options, rehabs and private capital raising, money partnering and a few other strategies.  We are growing and should be open i 20-25 cities in the coming months.
We can help you save taxes and make income other ways. Do you know anyone that could use that help?  Earn While You Learn.
I love Helping people reach their goals through real estate and by becoming their own boss. Entrepreneurism is a skill that can be learned. Come and meet LOCAL real estate investors that are investing in real esate all across the United States. You can gain networking with us simply because your NETWORK equals your NET WORTH!