Real Estate Investing Briefing Orientation

Thursday, March 15, 2018 from 7:00 PM to 9:00 PM (CDT)
Event Details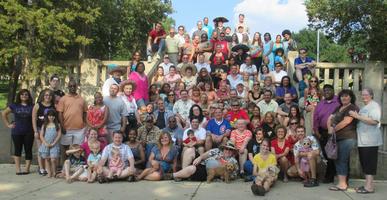 2018 IS HERE!  ARE YOU READY FOR A FINANCIAL RE-BIRTH?
Hello and Welcome...We are a Group of Local Real Estate Investors expanding our network and looking for a few good individuals to train and join our Real Estate INVESTING team in the next few WEEKS!
We are growing and expanding our business in the local market. We need people that want to invest in real estate.  We are looking for good people to work with us. It doesn't matter what your background is. We are willing to train new investors or if you are an experienced Investor we'll  help sharpen your skills and take you to the next level.
Who do you know that's in debt?  Who do you know that would like to eliminate debt faster? Who do you know that would like to pay off their mortgage in 7-10 years versus 30 years?
We meet weekly to provide extreme value to our members and new members.
Last year was super-crazy, we learned an Incredible financial strategy how to pay off debts quickly and efficiently without making extra money or making extra payments.
We're sharing and showing others;
How to Save tens to hundreds of thousands on your 15 or 30-year mortgage by paying it off in 7-10 years. Learn how to pay off a student, auto, and other debts within 2-5 years.   
Register above to attend our orientation meeting.  
The meeting will be approximately 2 hours, so please schedule your time accordingly. The dress attire is business casual, bring something to write on. You can also bring a friend or business partner as well. Remember to print your ticket to bring with you at check-in.  At our meeting, we will
show you a plan that has assisted students in our community, to a net worth over a million dollars in controlled assets.

show you how you can be involved in the properties that we are involved in.

show you to a working business model that you could have a walk down the hall to your home office instead of fighting traffic.

show you how to diversify your income show you the ways to make and grow your money, and how to be wealthy with a variety of strategies.

show you how you could be done interviewing for jobs for the rest of your life and comprehensively teach your children how to BE the same!
Register to attend our real estate orientation/introduction meeting at our Local Office in Downers Grove.  Other locations; South Loop and Lake In The Hills (near Crystal Lake).  Register Now!  At our Orientation talk and network with other like-minded entrepreneurs, business owners and real estate investors, network and learn 
How the wealthy save on their tax return. Forbes magazine has sited that "America's Billionaires have completely rebounded from the 2008 recession". What are you going to do about your financials? That's why our real estate briefing is life changing! You won't be the same of how you think about making money when you leave the orientation. Our intention is to educate how to think differently about wealth so that the Fat Cats on Wall Street will no longer manage and control your money and retirement plan.
Learn how to leverage  other people's money so that you can invest in real estate and spend more time with your family to make the best of your Golden Years.

How to get a new car every three years without paying for it. 
NOTE:  Come with an Open-Mind and LEAVE YOUR CHECKBOOK AND CREDIT CARDS AT HOME it is NOT THAT TYPE OF MEETING.  The meeting is intended to learn more about who we are, to meet our local group of real estate investors and see if this is a good fit.  
We all either pay a rent/mortgage or we get paid rent/mortgage. Would you rather pay someone for where you live, or would you like to get paid?

 How would you like to take control of your retirement? ... We will show you how SMART investors are doing exactly that.
"Our goal is to create a group of investors who understand what leverage

 is, can utilize the system we have in place as you begin and get PAID as you learn the process, part-time or full-time Compensation depends on your ability to understand and execute the techniques." NO-CAP ON INCOME!   
Our investment associates earn anywhere from ~$5,000-$100,000 per real estate transaction depending on the type of real estate transaction. A real estate license or experience is not necessary, but if you have either, great. 
You

 will have the opportunity to get trained and mentored by seasoned real estate investors, even take part in joint ventures, while at the same time getting full support on your individual real estate transactions.  

  In addition, we also have a sales and marketing platform that generates serious commissions (Direct Sales Profit $1,000-$10,000).
Get Paid Twice A Week.  You can choose to do either or both. This is about being your own boss and making the proper changes to drastically change your future. We promote business ownership and real estate investing so the hard work and efforts directly affect your pocket and not someone else's. 
Real Estate has created more millionaires than any other opportunity out there. Just think about what your parents paid 10 years ago for a house. How much is that house worth now? 10 years from now don't say you wish you got in the game.
CHANGE YOUR FINANCIAL FUTURE, Register Above!
Come out and meet the partners see if It's a Good Fit!
Learn Different Financing Strategies with or without your money through Self Directed IRA's, HSA's, Private Funding, Hard Money Lenders, Short Sales, Foreclosures & REO's, Fix & Flips, Rehabbing, Tax Liens, Wholesaling, Buy & Hold, Rent or Lease Options, No Money, No Credit Acquisition, Subject To Investing, Multi-Units or Apartment Complexes, Seller Financed Notes, Commercial Investments, and much more!
IMP: To save time at meetings and to keep track of who is serious. All our associates and guests must be pre-registered for each meeting. You must confirm your registration by phone or reply to our confirmation email.
Once confirmed, we will send you the confirmation email with the exact location of the event. We are serious about what we do, who we work with, and we want to make sure you are serious too. If you need immediate assistance, please use the contact link above.
We're sharing knowledge & Providing support helping others grow and succeed.
THIS IS WHY WE ARE DIFFERENT!!
Get Motivated, Get Educated, and Get Compensated!!
When & Where

Downers Grove
Exact Address Given upon Registration
Phone # Required to Send You Text Reminder
Downers Grove, IL


Thursday, March 15, 2018 from 7:00 PM to 9:00 PM (CDT)
Add to my calendar
Organizer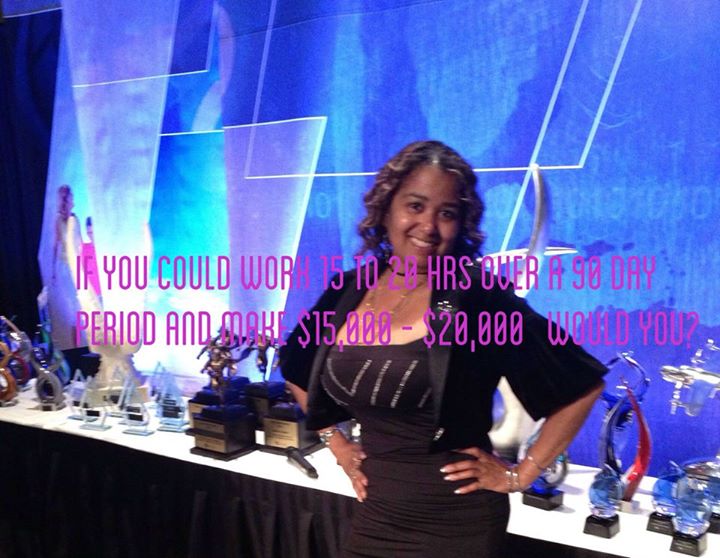 Real Estate Investor/Entrepreneur Organizer of The Next Real Estate Workshop.
I'm a member of a Local group of experienced and Active Real Estate Investors looking to expand our ability to do even more deals. With 51 offices nationwide and still expanding we are looking for people who are interested in working with us.
We specialize in finding discounted properties, creating alternative real estate solutions, raising private capital and showing others how to do the same.  We focus on wholesales, shortsales,  fix n flips, multifamily, lease options, rehabs and private capital raising, money partnering and a few other strategies.  We are growing and should be open i 20-25 cities in the coming months.
We can help you save taxes and make income other ways. Do you know anyone that could use that help?  Earn While You Learn.
I love Helping people reach their goals through real estate and by becoming their own boss. Entrepreneurism is a skill that can be learned. Come and meet LOCAL real estate investors that are investing in real esate all across the United States. You can gain networking with us simply because your NETWORK equals your NET WORTH!