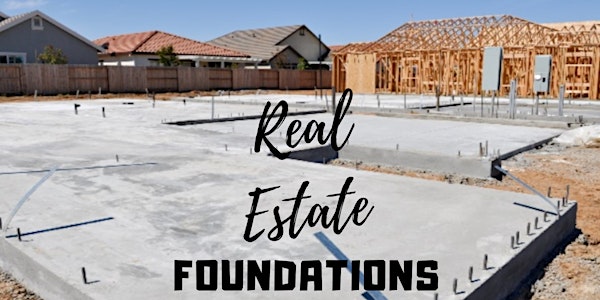 Real Estate Foundations
Are you Looking for the foundational steps to get started in Real Estate investing? Are You Looking for New Strategies in a changed market
About this event
Learn how you can achieve success through real estate by learning the foundations to get started. Give yourself the opportunity to work side by side with our local network of investors.
Get your training at local events and offices. Attend our workshops sponsored by leaders of the real estate community.
Have you asked yourself why you want to invest in Real Estate?
-Do you want to become financially free with proven strategies that works across the country
-Do you want to learn how to pay your kids through your business
-Are you looking to take financial control of your future
-Gain more benefits of tax code write off's that real estate offers
If these are some of the questions you have been asking yourself, then register today for this event and see if investing in real estate is for you.
If you are looking for extra income, new to real estate, need help with searching for properties or help closing a deal. This is the place to be. What you'll learn:
• Wholesaling
• Fix and Flip
• Short Sales
• Lease Options
• Multi-Family Real Estate
• Notes, Tax Deeds, and Liens
• Commercial Real Estate