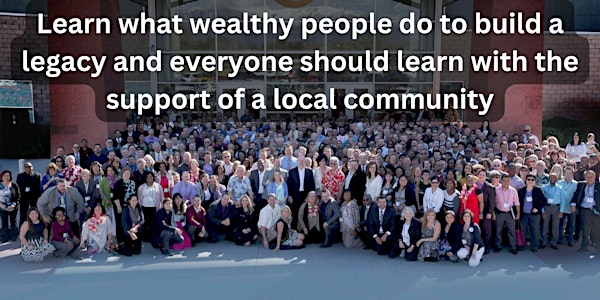 Real Estate EPIC Presentation
Learn Why Real Estate is the best strategy to create wealth and Legacy for your loved ones
About this event
Learn and network with a local and nationwide community of Real Estate investors who are in the business every day and willing to help those who want to start their career in Real Estate Investing.
Sometimes we want to start a new project, but we don't know where to start and even more so we don't find the necessary resources and knowledge to start.
In our Real Estate Investor Community you will find everything you need to start your own career and business in Real Estate, from A to Z you will know step by step what to do and how to achieve success.
In this presentation you will learn about how to find distressed properties, as well as investment strategies such as Fix & Flip, Wholesale, Buy and Hold, Short Term Rental (AirBnb) and much more.
Also in our presentation you will know about who we are, what we offer to help you start in the business, regardless of your current situation, all you need is your attitude and willingness to learn.
This changed my life, will it change yours too?
To reserve your spot send me your name, phone number and email. Thanks
Jonathan Gomez
P: 954.546.2506
Please RSVP only if your are serious about attending our event! Thank you!