Description
Join us for this seminar exploring different aspects of real estate commissions with presentations from attorneys and other real estate professionals. In this interactive program, commercial and residential real estate agents will learn:
How to protect commissions, including strategies for legal action and arbitration
What can override commissions agreements and how to prevent related disputes
Where clients can put themselves in trouble and how agents can use coaching to help avoid it from happening
Some of the specific topics that will be discussed include:
The "Procuring Cause" Doctrine; Relevant Caselaw; Arbitration Requirements and Strategy
Protecting your Residential Real Estate Commissions
Issues to Consider for Real Estate Development Companies
Interstate Commissions Practices
This program has been approved for 3 hours of Real Estate continuing education credit through the Minnesota Department of Commerce and 2.75 hours of Continuing Legal Education.
Date & Time
Thursday, June 7, 2018
8:00am-11:00am
Location
Hellmuth & Johnson
8050 West 78th Street
Edina, MN 55439
If for any reason you are unable to attend, refunds will be given up to 48 hours before the event. Please email Samantha at sserratore@hjlawfirm.com to cancel your registration.
Presenters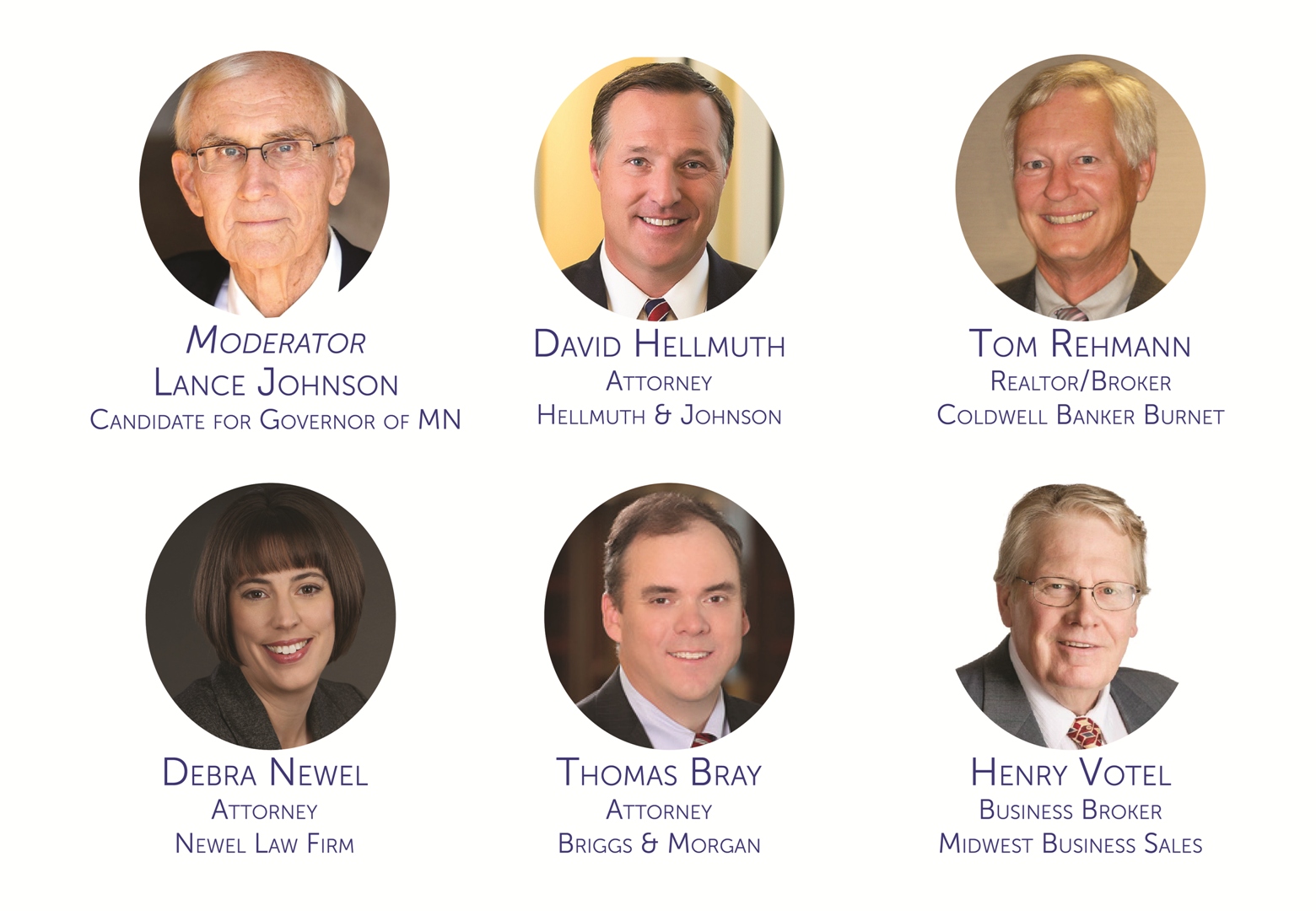 David G. Hellmuth, Partner at Hellmuth & Johnson
As a founding partner of Hellmuth & Johnson, David has been creating strategic advantages for clients since the firm's inception. He works with a diverse group of small, medium, and large businesses, primarily assisting in the real estate, corporate, collection/creditor remedies, banking, and finance arena. David also represents several condominium and townhouse associations.
"Whether it's a commercial transaction or litigation, the pleasure of my job comes from using my skills, not just to achieve the desired results, but to go beyond them," says David. His record of success has earned him the trust of clients throughout the business community. It has also made him a sought-after speaker and lecturer on topics in his practice areas and won him recognition outside the legal realm.
Thomas L. Rehman, Vice President of Sales Administration and designated broker for Coldwell Banker Burnet
Tom Rehman is Vice President of Sales Administration and acting designated broker for Coldwell Banker Burnet. Primary responsibilities revolve around assisting agents with a multitude of issues that can arise in a real estate transaction, including proper procedures and best practices for earning and insuring your ability to be paid for your services. His years of participation on a variety of Minnesota Association of REALTOR committees and on various MN Department of Commerce working groups relating to real estate licensee practice brings a broad perspective to handling your business in the "right way".
Debra M. Newel, Attorney at Newel Law Firm
Deb Newel has practiced real estate law since 2004, including working for over four years as the in-house attorney at the largest RE/MAX franchise in the world with over 30 office locations and more than 1,000 agents. She now runs Newel Law Firm. As part of her practice, Deb works with real estate buyers, sellers, agents, and brokers on all aspects of real estate transactions. She also represents real estate agents and brokers in relation to ethics complaints, commission dispute arbitrations, Department of Commerce investigations and residential real estate arbitration proceedings.
Thomas L. Bray, Attorney at Briggs & Morgan
Tom Bray is a shareholder with the law firm of Briggs and Morgan, P.A. and he is a graduate of the University Minnesota College of Liberal Arts and the University of Minnesota Law School.
Tom is a member of Briggs and Morgan, P.A.'s Financial Institutions and Real Estate Section and practices principally in the areas of real estate development, commercial real estate sales and acquisitions, and commercial leasing.
Henry M. Votel, licensed Business Broker
Henry Votel is currently an active licensed Business Broker in Minnesota & Wisconsin. He has decades of experience with business brokerage and real estate transactions. His expertise is in dealing with business owners across the Upper Midwest and with buyers nationwide and from abroad. Henry uses todays' technology to shorten distance issues and maintain close relationships with his clients.
Henry has extensive knowledge with franchising & licensing agreements, refinancing requirements, turn around possibilities and problem resolutions so successful sales can be accomplished.
He is a licensed Broker with Midwest Business Sales - Business Brokers. He has also been licensed with Sunbelt Business Brokers and Motel Realty, Inc. With over 30 years experience in business brokerage and business valuations he has many coop broker relationships nationwide.
Lance J. Johnson, Candidate for Governor
Lance Johnson has practiced law in the St. Paul area specializing in real estate and small business and commercial transactions. He successfully handled several appeals in the Minnesota Supreme Court. He also developed many lots in Dakota County and has been an investor in other development projects as well as owning multiple rental units. Lance is a past president and board member of the Minnesota Real Estate Exchangors.
Event Sponsors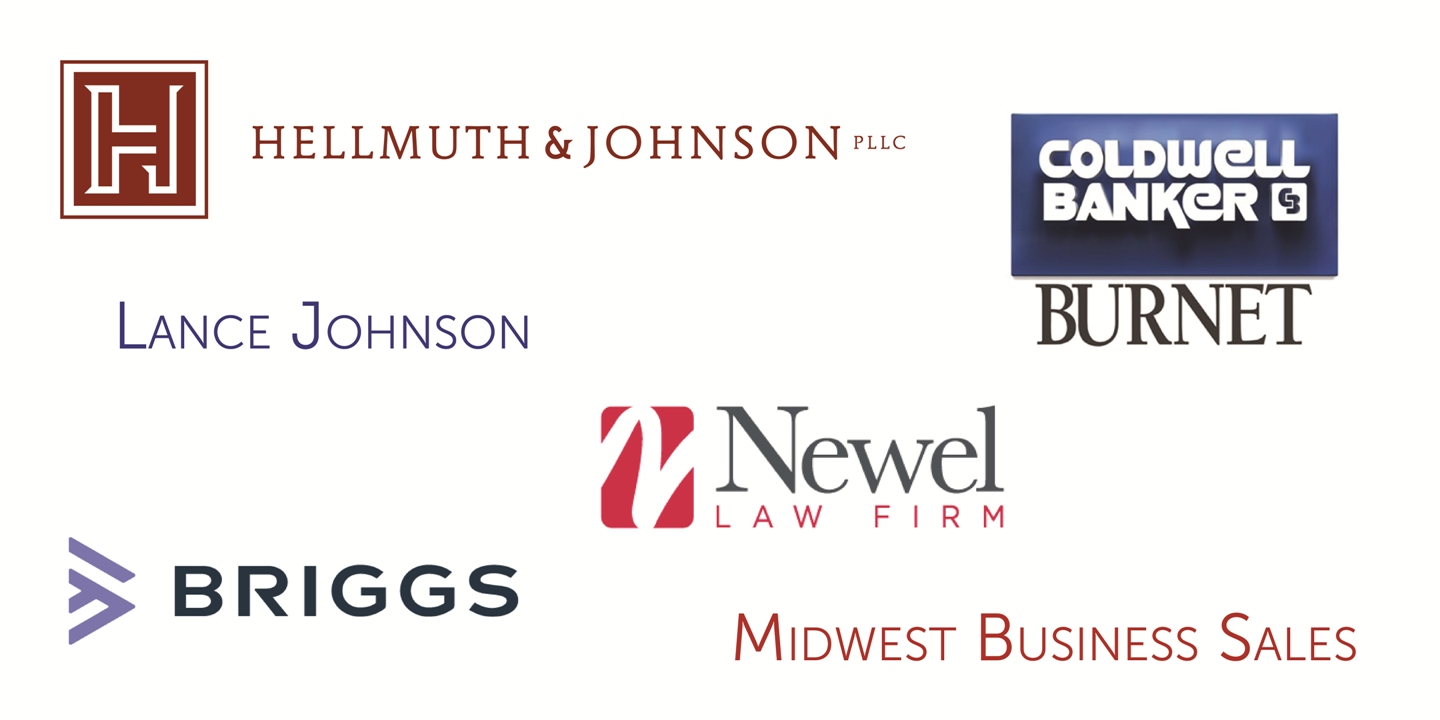 Advertising Material