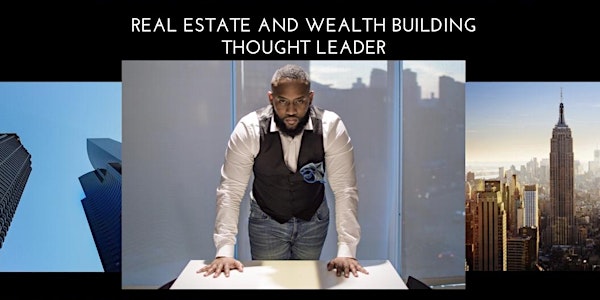 Real Estate and Wealth Building Holiday Mixer and Panel with Eyan Edwards
When and where
Location
WeWork Soho West 175 Varick Street New York, New York 10012
Description
Are you fatigued or mentally discouraged from the financial struggles of 2017? Then perhaps, 2018 is your time to create new opportunities, new goals, and foster a new vision for a better tomorrow. Real estate firm Kennsington Capital Group believes that they have the tools you need to help bring your #1 New Year's resolution to fruition.
Come and learn strategies on accessing wealth through "the art flipping houses." Join in the discussion led by real estate and financial thought leader by Eyan Edwards, as he engages a diverse group of wealth empowerment leaders representing varied backgrounds, industries, and stages of life. Be inspired, educated, and surprised as they share unique perspectives, practical advice to excel your growth and development not only in investing in real estate but stategies to building generational wealth in 2018.
Through this dynamic panel, we inspire to deliver value in your learning journey by helping to empower, educate and engage:
Empower yourself by networking and connecting with other businesses to increase partnerships for your network
Educate yourself on new trends, initiatives and real estate opportunities within or near your community
Engage and gain insights to increase your net worth, rebuild your future, develop a roadmap to financial stability
Come participate to learn from leaders from various industries on economic growth and prosperity, explore the current market trends and benefit in future 2018 opportunities. Don't be one of those who is left behind!
Panel discussion sponsored by Kennsington Capital Group, a savvy and seasoned team of real estate developers, whose mission is to help empower, educate and engage communities by promoting collaborations that build a stronger, vital, and sustainable society. Kennsington Capital Group: Raising the next generation of millionaires.