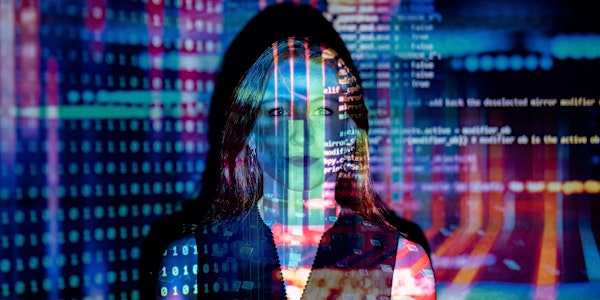 Real Estate 2050: Smart Cities
Learn about the future of Real Estate as industry leaders discuss the next generation of real estate and technology!
About this event
Scott Crawford Inc. and Young Enterprising Society would like to virtually invite you to "Real Estate 2050: Smart Cities" on October 29, 2021 from 6:30 pm. to 7:30 p.m. The goal of the event is to showcase the unique opportunity within the Midwestern market. The discussion will highlight the capabilities of around Property Technology, Smart Cities and Real Estate. The event will feature industry leaders in a curated conversation.
Falamak Nourzad - Continuum Architects
Kevin Hardman - The Kubala Washatko Architects - Kevin cares deeply about creating vibrant, human-centered and broadly sustainable places.
Kathy Henrich - MKE Tech Hub - Kathy leads the MKE Tech Hub Coalition, a non-profit where over 100 organizations collaborate to inclusively doubling tech talent in the Milwaukee region. She is a long term tech executive leading $500M+ sales and partnership organizations at IBM. After receiving her Masters in Talent Development in 2018, she joined Accenture where she helped organizations transform their talent systems while undergoing digital transformation. She is also engaged in multiple non-profits in Milwaukee
Jamie D. Elder - I2J Group - Army veteran and serial entrepreneur with a public sector heart and private sector mind.
Ian Favilla - Stack41 - After spending twenty years in the telecommunications industry with AT&T, Norlight and Time Warner Cable Business, Ian co-founded data center services company, Stack41 in 2014, and Internet of Things (IoT) company, Caravela two years later.
Jacarrie Carr - Jacarrie Kicks For Kids - Jacarrie is a native of Milwaukee, Wisconsin, and grew up on Milwaukee's north side. While attending UWM Jacarrie decided that he wanted to be a community advocate and provide for the underprivileged. Jacarrie started the Non-profit organization Jacarrie Kicks For Kids in 2013. In the last 7 years of Jacarrie Kicks For Kids giving shoes away they have gave over 7,500 pair of new and refurbished shoes, book bags with supplies, and free hair cuts to less fortunate youth at their annual event before school starts, and helped over 20,000 worldwide.
Cheryl Blue - 30th Street Industrial Corridor - Born and raised in Milwaukee, Cheryl's goal is to expand Milwaukee's renaissance to include the 30th Street Industrial Corridor. Under Cheryl's leadership, the Corridor has seated a diverse and dynamic board whose mission is to serve as the mobilizing entity to collectively promote and spark economic resurgence for businesses and residents in the area. In 2020 WHEDA awarded the Corridor tax credits to restore 30 homes, including homes in the historic Garden Homes neighborhood.
Dana Guthrie - Gateway Capital - Managing Partner at Gateway Capital. Former Managing Director of Alchemy Angel Investors.
There will be opportunities available to ask questions for the last 15 minutes of the event.