Description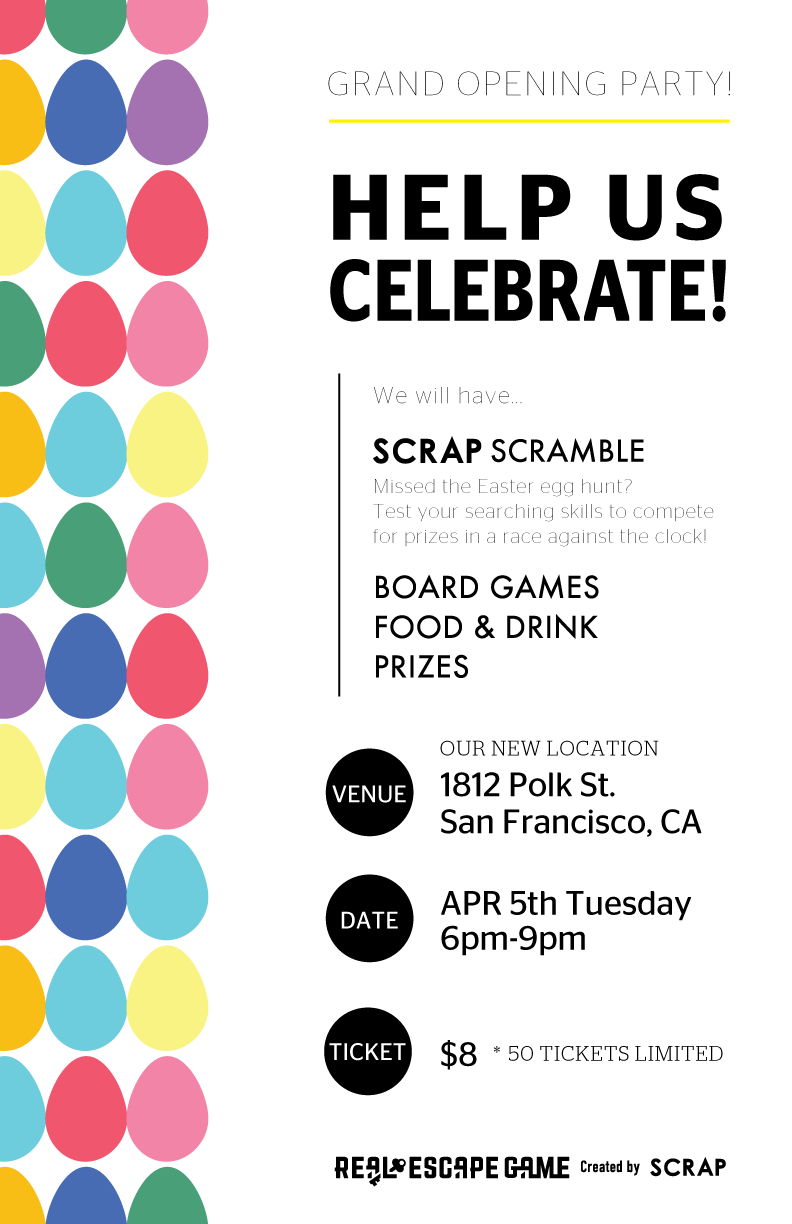 Join us in our new Polk St location Grand Opening Party!
Test your skills, play board games, and win prizes. Hang out with the SCRAP team and fellow fans in an evening of food and fun!
Featuring:
SCRAP Scramble
Missed the Easter egg hunt? Test your searching skills to compete for prizes in a race against the clock!

Food & Drink
Pizza, snacks, and a selection of beverages
Board Games
Play a wide range of games with friends, old and new!
Prizes will be awarded to the highest scoring teams in SCRAP Scramble.
Only 50 spots available, so get tickets soon!