| | |
| --- | --- |
| Real Escape Game in Chicago Vol.1 - Escape from the Werewolf Village | |
Event Details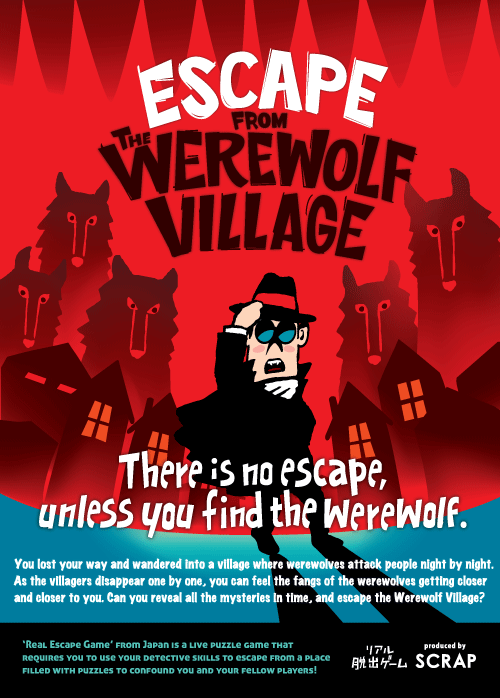 Real Escape Game in Chicago vol.1
Escape from the Werewolf Village
There is no escape, unless you find the werewolf!
You lost your way and wandered into a village where werewolves attack people in the night. As the villagers disappear one by one, you can feel the fangs of the werewolves getting closer and closer. Can you reveal all the mysteries in time and escape the Werewolf Village?
Real Escape Game is a live puzzle game that requires you to use your detective skills to escape from a place filled with clues to confound you and your fellow players!
Information
This is a live, puzzle-based entertainment experience. You will have 60 minutes to reach the final answer to the game's scenario. You will begin with a puzzle packet and a mysterious chest. Only by exploring the room will you be able to solve everything and unlock the final mysteries. This is a different format from a "Real Escape Room." There is no locked door or key to find.

Team size is 6 people but may change depending on total participants at each game. There will be multiple teams in the same room, and all players will join a team. You do not need to bring a full team. Our staff will assist with team-making for people or groups who come with less than six.
In fact, single players are very welcome! We believe that this game can be even more enjoyable when played with new people.
Please arrive early if you want to be placed on a team with your friends. Teams that are complete (6 people) at the time of registration may receive priority seating. In some cases, we might need to shuffle participants around to ensure team fairness.
Players can participate only once, as they will learn the solutions at the end of the game.
Emporium Arcade Bar is a 21+ venue. Due to this, participants of the game must also be 21+, although the content of the game is appropriate for all ages.
Date & Time
December 2015
12/5 (Sat) 12pm, 2:30pm
12/6 (Sun) 12pm, 3pm, 5:30pm 
* Each event lasts approximately 1.5 hours (Including introduction and solution walkthrough).
* The door will open 15 minutes before the above times. Participants that are late after the game has already started will not be allowed in due to inconvenience to other players.
Venue
Emporium Arcade Bar
 Wicker Park
1366 N Milwaukee Ave.
Chicago, Illinois 60622
Tickets
Advanced $25
At-the-Door $35
* Due to the nature of the venue, all participants must be 21+. The content of the game itself is appropriate for all ages.
* Players can participate only once, as they will learn the solutions at the end of the game.
* All sales are final. Please be aware of that our game is a live event, so once the booking is confirmed, refunds, cancellations or reschedules are not accepted.
Notes
1. This is a game event that requires you to use your detective mind and powers of deduction to escape.
2. Gather clues, find codes, and solve puzzles to escape from the story scenario.
3. You will team up with other players. Strategize and cooperate – more heads are definitely better than one.
4. You may not escape within the time limit, but it's nothing to be embarrassed about. These mysteries are designed to be very challenging but still fun. We'll tell you the solution, too, so you won't leave frustrated.
6. Wear comfortable clothes - whatever will help you think best.
7. If you want training before the actual game, google "escape game" or other puzzle games. There are many escape games on the internet you can try.
8. Please do not spoil the fun for other participants by telling them the answers to the puzzles. That is not cool.
9. The prize is the priceless moment when you finally find the solution and everything falls into place.
Photos from past events in San Francisco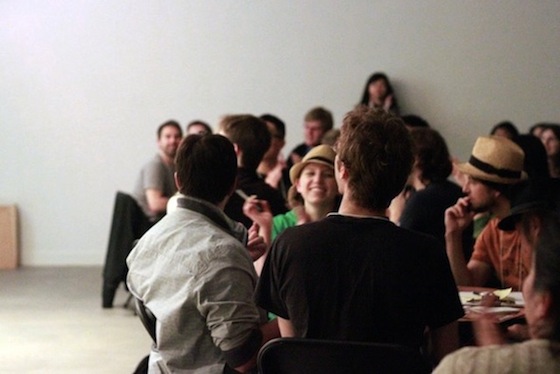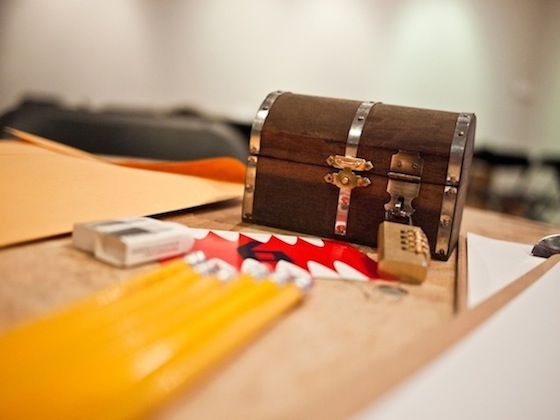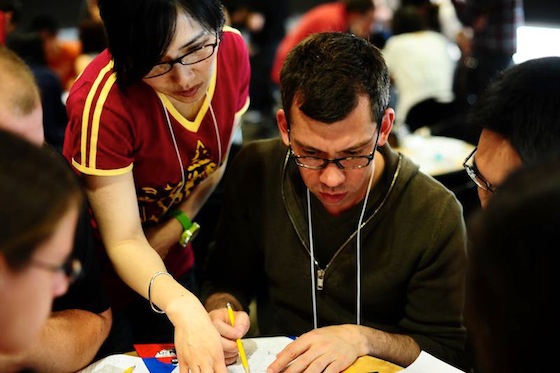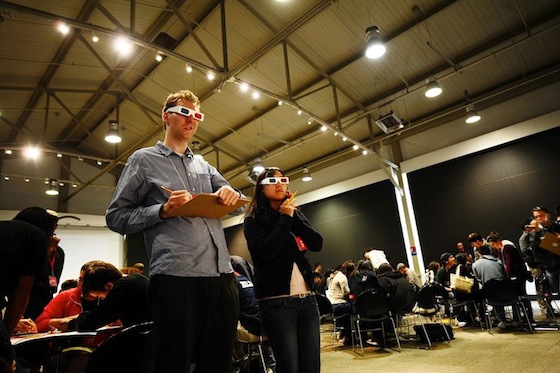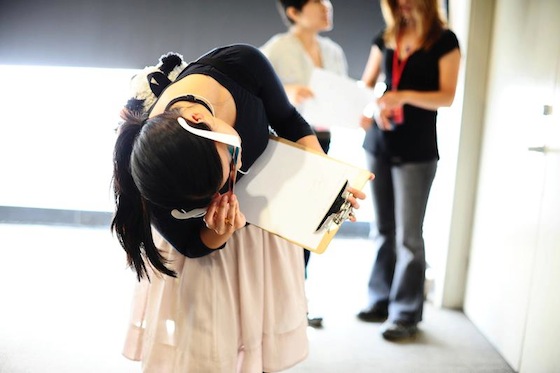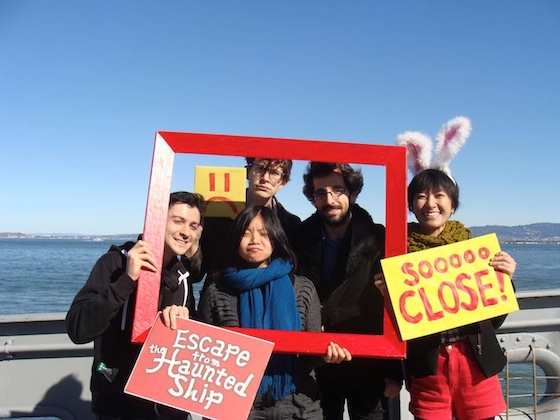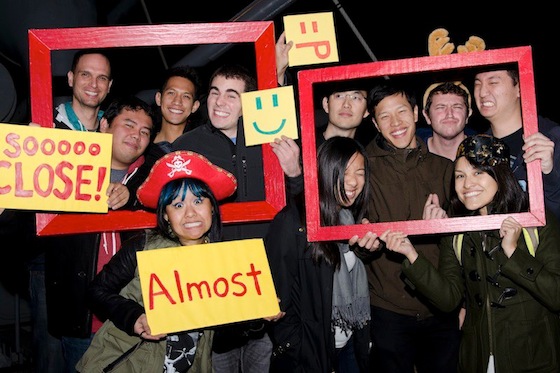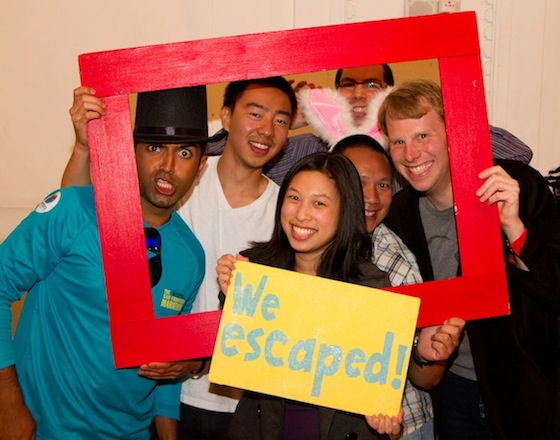 EVENT DISCLAIMER
I have read and understand the information regarding this event and understand that I participate in this event at my own risk. I hereby attest and verify that my physical condition will allow me to participate in this event. I agree to comply with the rules and directions of event officials and their personnel. I hereby allow the use of my name and image to be used in the media and for marketing purposes, and accept that my details will be added to the total event database. I hereby acknowledge this waiver, release and indemnity discharge all persons, corporations, associations and bodies involved or otherwise engaged in promoting or staging the event and their servants, agents, representatives, officers and employees. This includes but is not limited to SCRAP Entertainment Inc, the various committees, members, and employees of all independent contracted suppliers to the event, local and regional councils, cities and districts and their respective officers, directors, employees, independent contractors, representatives, agents, volunteers, event organizers and sponsors whether or not the loss, injury or damage is attributed to the act or neglect of any or more of them.

When & Where

Emporium Arcade Bar
1366 N Milwaukee Ave
Chicago, IL 60622


Organizer
SCRAP Entertainment Inc.
Headquarters: San Francisco
Game locations: San Francisco, San Jose, Los Angeles, Toronto.


SCRAP Corp., founded in Kyoto, Japan, has been creating immersive and adventurous puzzle events since 2007. It produced the world's first live action escape game, REAL ESCAPE GAME (REG) in Japan. 
Since then, more than 1,000,000 participants have played in multiple 
cities across Japan, China, Singapore, Spain, France, Canada, and the US. Some of our REGs have been played by several 
thousand participants at massive arena venues including AT&T Park, Tokyo Dome, and Fuji-kyu Highland Amusement 
Park.
SCRAP Entertainment Inc has been bringing unique live entertainment to North America since 2012. Our games revive 

players' childlike desire for adventure through a new kind of experience. The blend of newness 

and nostalgia has a universal appeal, inspiring participants around the world to immerse 

themselves in different worlds, and bring a renewed sense of wonder to their own daily lives.
Real Escape Game Created by SCRAP™ is a registered trademark of SCRAP.
Real Escape Game in Chicago Vol.1 - Escape from the Werewolf Village