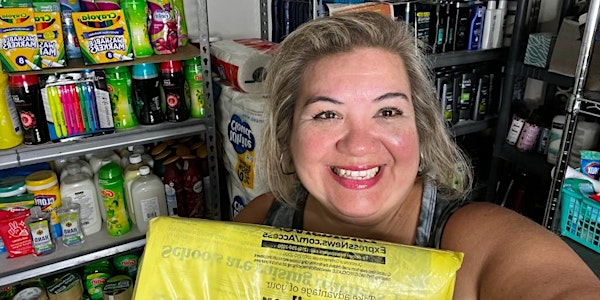 Real Couponing with Brenda Anz
Online Beginner Coupon Course to help you become a successful couponer!
About this event
The first group was so successful and fun we are doing it again!! Come join our Online Coupon Course for beginners designed to help you navigate through the world of couponing. This course will be taught by coupon expert Brenda Anz, creator of Saving Our Way, LLC. It will have a one on one feel due to the intimate setting with a cap of how many people can join the course. Brenda will be there with you teaching you her ways and staying at the end of the course to answer all of your questions.
The course will be conducted via Facebook Live on Saturday, October 8th at 1:00pm. Once you sign up and pay for the course, you will be e-mailed a link to join a private Facebook group where the class will be conducted.
To add even MORE value, you will be able to stay in the private Facebook group for 7 days following the class to re-watch the live broadcasted class if needed, get other tips and DEALS that Brenda posts in the group throughout the week, AND meet other people interested in couponing so you can interact and learn together!
We am excited to work with each of you and help make you a successful Savvy Shopper!
*Tickets are non-refundable*
Follow Brenda's blog at: https://www.savingourway.com/
Start saving before the course by joining Fetch today! All you have to do is scan your receipts (any and ALL receipts - not just those from the grocery store) in this FREE money making app. Go here to sign up (and get $2 from Fetch today just for signing up through this link!): https://www.savingourway.com/ibotta-fetch