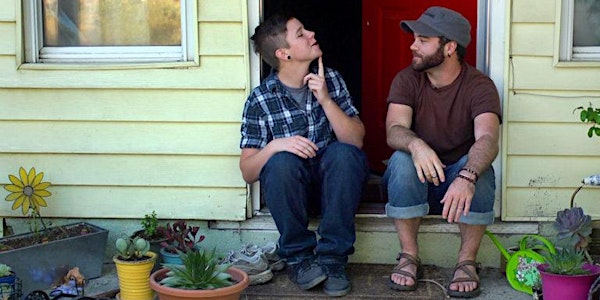 REAL BOY at the Human Rights Speakers Series
When and where
Location
West Hollywood City Council Chambers 625 North San Vicente Boulevard West Hollywood, CA 90069
Description
The City of West Hollywood's Human Rights Speakers Series and IMP's Community Perspectives Film Series present a special screening and panel discussion for GLAAD Media Award for Outstanding Documentary nominee:
REAL BOY
A moving and intimate story of a family in transition, Real Boy follows the journey of trans teen Bennett as he navigates adolescence, sobriety, and the physical and emotional ramifications of his changing gender identity. Through the process, his mother Suzy makes her own transformation — travelling a difficult road toward accepting that the daughter she raised as Rachael is now her son Bennett.
Filmed over the course of four years, Real Boy is a love story about a mother and son who rediscover connection with each other and find support from their communities, reminding us that families are not only given, but chosen.
Through observational storytelling that is alternately heartbreaking and humorous, Real Boy offers a clear-eyed look at a family tested by a change they never imagined, the complexity of addiction, the healing power of music, and the unbreakable bond between mother and child.
SCREENING & PANEL SCHEDULE
6:30pm Pre-Screening Reception
7:00pm Musical Performance by Joe Stevens & Screening

8:15pm Panel discussion
SPECIAL GUEST SPEAKERS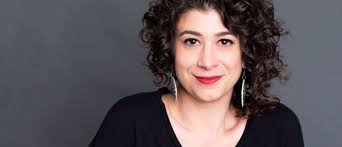 SHALEECE HAAS is the "Real Boy" Director and a documentary filmmaker based in Los Angeles. Her films are marked by a balance of poignancy and humor, and by intimate character-driven storytelling that invites audiences deep into the interior worlds of their protagonists. Haas produced The Genius of Marian (Tribeca, POV) and the short films Awardwinninggir (SF DocFest) and City Fish (Hot Docs, Documentary Channel). She associate produced Extreme by Design (PBS) and The Art of Doing It Yourself (PBS). Her documentary short, Old People Driving, was broadcast on PBS NewsHour as part of the Economist Film Project and won best documentary at the Phoenix Film Festival. Haas's films have received support from ITVS, California Humanities, Berkeley Film Foundation, Fledgling Fund, Film Independent, IFP, among others. She is a 2015 Film Independent Documentary Lab Fellow, a 2012 Working Films (Reel Aging) Fellow, and a 2010 Met Life Foundation Journalists in Aging Fellow. Haas is a member of Film Fatales and the Queer Producers Collective.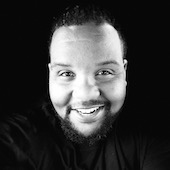 DR. E JAYE JOHNSON is the founder and Board Chair of Trans Life LA, a non-profit organization committed to providing education for economic sustainability and entrepreneurship to underserved communities of color. He is the lead photographer for the City of Los Angeles' TMHealthLA project currently on exhibit at the Los Angeles Central Library, the first exhibit to celebrate the many expressions of the Trans Masculine community. As a Co-Founder of both Alpha Omega Nu Transman Fraternity, Inc., and the NuMan Trans* Support Network, Jaye created the first greek fraternal organization for men of trans experience on the West Coast. He is also a five-term member and current co-chair of the Transgender Advisory Board of the City of West Hollywood and was instrumental in getting the month of November proclaimed Transgender Awareness Month. Jaye is the creator of the Trans* Wellness and Wellbeing Conference, an annual free community event with programming designed to inspire vitality, wellness and prosperity.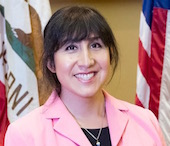 ALEXIS SANCHEZ (Moderator) is the Co-Chair of the City of West Hollywood Transgender Advisory Board. A Los Angeles native, Alexis got her start in activism in 2016 after the Pulse Nightclub Shooting. She participated in a project that went across the country to the site of different gun related hate crimes and culminated in a rally for common sense gun reform and increase hate crime protections for the LGBTQ+ community. After visiting the spot where a transgender woman of color was murdered, she decided to dedicate her life to bettering the lives of the transgender community and pursing policy changes that will help to bring more opportunities to trans individuals - especially trans women of color. She currently works in public policy and spends the bulk of her free time trying to improve her community through volunteering, community organizing, and media advocacy to help normalize trans identities.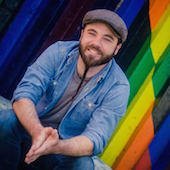 JOE STEVENS, appears in "Real Boy," and is a California-based singer/songwriter and multi-instrumentalist. As an out transman, Joe has taught workshops and been a public advocate for queer/trans folks for the last ten years. Joe has toured all over the country and overseas, sharing stages with the Indigo Girls, Melissa Ferrick, Girlyman and others. Most recently, Joe wrote the songs for a new musical based on the true story of the life of Civil War-era trans soldier Albert Cashier.