Description



Ready to Work - Navigating Home, Job and Community, the 3rd edition of The New York Fathering Conference, features renowned speakers, dynamic workshops and networking sessions designed to help dads succeed as fathers, employees and good neighbors.
We are excited to announce our Keynote speaker: Mike Brady!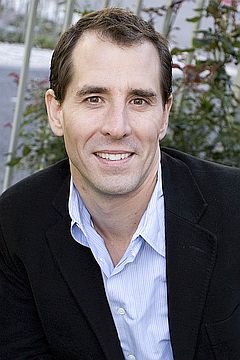 Mike Brady, President and CEO of Greyston, is building on the organization's 33 year heritage as a leading social enterprise. Greyston is best known for its practice of Open Hiring™ which embraces an individual's potential by providing employment opportunities regardless of background or work history while bringing together the support and services needed to succeed in the workplace and to thrive in the community.
Mike led Greyston Bakery as President for four years, driving strategic business development with long-standing partner Ben & Jerry's and with new partners such as Whole Foods Market. During this time, the Bakery realized nearly 100% revenue growth and became New York State's first registered Benefit Corporation. Mike recently took responsibility for all Greyston's programs and businesses including Workforce Development, Community Gardens, Housing, Health Services and Early Learning Center. Mike's passion lie in the integration of business and social good, particularly through the scaling of Open Hiring, which has the potential to support millions of individuals facing barriers to employment.
Mike is a regularly featured speaker and mentor on social entrepreneurism and mindfulness in business, having presented at Ted @ Unilever, CGI America, the Ashoka Future Forum, Harvard, Yale, Columbia, Wharton and Brown.
Prior to joining Greyston, Mike was a partner with BAO Food and Drink, where he oversaw the development of the first incubator in the country dedicated to organic food production and distribution. He has more than 20 years of experience in strategy and management positions, identifying business opportunities in high-growth and transitional industries. Mike serves as a business advisor to the American Sustainable Business Council (ASBC) and Social Enterprise Alliance (SEA) helping to promote policies for a sustainable economy.
A graduate of the University of Pennsylvania's Wharton School, Mike now lives outside of New York City with his wife and two sons.

Workshops Offered:
 How to Get the Job You Actually Want
 Stepping Stones, Not Career Ladders: Goal Setting, Intervention and Retention
 Working with Dads in Groups: Tips for Effective Facilitation
 Expanding the Role of Children, Youth and Family-Focused Systems of Care to Include Services to Fathers
 Reentry 101: Why Reentry Works
 Good Conflict, Bad Conflict
 Strategies for families to cope in a stressful world…the natural world will help.
 "Ready, Set, Work!"
 Are You Ready for the FUTURE? - What the Future of Work will look like..
 The Importance of Engaging Fathers in the Child Welfare System
 "Fathering a Fatherless Generation"
 Best Practices for Getting Fathers on Board
 Westchester Medical Center Health Network: Family Behavioral Health Questions and Concerns
 Westchester County Department of Social Services Fatherhood Innovations
 Entrepreneurship - A Game Changer
 From Relevance to Excellence
 Are You My Dad? Re-Entry into the Home after Incarceration
 The Schenectady Nurturing Fathers Program: Using Technology & Looking at Results
 Standing in the Gap
 DSS Office of Temporary Housing (OTHA) Casework Service for Families
Sponsors:





PAYING BY CHECK? Please make checks out to NY Fathering Conference and mail to NY Fathering Conference c/o Child Find of America, PO Box 277, New Paltz NY 12561. You may also bring your check on the day of the conference.
TRANSPORTATION & PARKING: Westchester County Center, White Plains, New York is conveniently located near the White Plains Metro North Train Station and White Plains Transportation Center; parking available ($7.00/day-CASH ONLY)