Description
Entrepreneurs often assume that they understand their customers and know the reasoning behind their purchasing behaviors.
Have you asked yourself: why will they care about my solution and is it the right product-market fit?
During this session at Venture Cafe Miami, we will discuss the different methodologies that entrepreneurs worldwide use to validate their business models before they go to market.
Join us to learn the methodologies and tools that will help you make better business decisions.

---
About the Program
CREATE is a 12-week go-to-market program where participants refine their existing prototypes through experiential learning and customer validation. Through the "get out of the building" approach, Participants will test their prototypes with potential customers and challenge assumptions about their business model.
The program's curriculum and mentoring provide a blueprint for students to scale their business model and achieve a product-market fit.
Applications are open. Deadline to apply is June 13. Learn more, theideacenter.co/create
Facilitator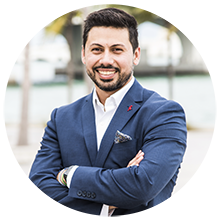 Gustavo Grande - Entrepreneurship Program Manager, The Idea Center at MDC
Gustavo Grande is the Program Manager and Lead Instructor of Entrepreneurship for The Idea Center. Over the years he has worked with numerous startups and established businesses from all industries in the process of lean startup and strategic planning. Prior to this, he was a business development consultant and an entrepreneur in the logistics industry. Gustavo holds an MBA from Hult International Business School with an emphasis on International Business and Social Entrepreneurship. His mission is to support students and community members make their visions come to life through the development of their entrepreneurial mindset and sense of social responsibility using a human-centered approach and systems-thinking methods to address real-life challenges.