Description
Join us for a festive evening at the Boston Public Market.
Ready to Grow will support The Carrot Project's work to launch and support successful farm and food businesses. Thanks to The KITCHEN at the Boston Public Market, presented by the Trustees, for generously hosting the event.
Why Ready to Grow?
The Carrot Project's vision is to significantly increase the number of successful small farm and agriculture businesses, driving a meaningful increase in the production of local food in the Northeast.
Our research shows that our clients benefit most from a full two years of business advice, launching them towards profitability. Funds to support this transformative, long-term commitment to our clients are rare. A portion of your ticket price will help us meet a $40,000 matching challenge, moving us toward the two-year commitments that our clients need.
Our clients are ready to grow, and so are we.
---
Thanks to our community for making this event possible.


Sponsors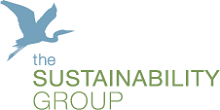 Hosts


Fred Ames
Steve Burrington & Abby Swaine
Nancy Heselton & Jeff Clements
Jacob Israelow
Louisa Kasdon
John D. & Annette Lee
Robin & Michael Perera
Paula Thompson & David Chosiad