Description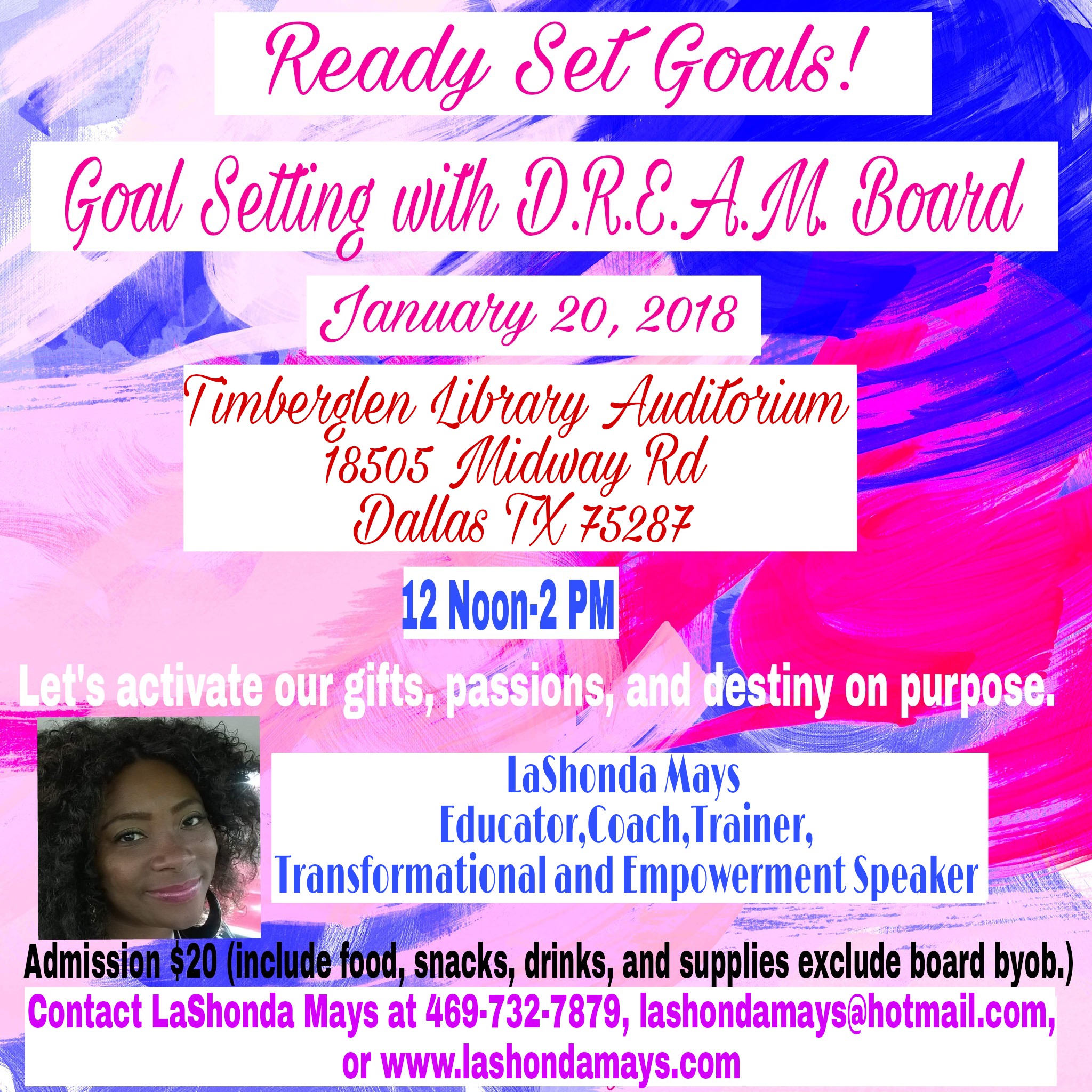 Are you ready to transform into the new you? Do you have strategic plans to execute or working on them now? Let's work together so you can have a clear vision and path to finding your gift, passion, or change simply daily habits into a healthy lifestyle in order to accomplish macro goals. You don't have to stay stagnant and unproductive the rest of your life. Everyone has phenomenal jewels either hidden or discovered that need to go to the next level on his/her journey.

Here is the great educational content list that you will obtain at the workshop.
Specific goals and steps are broken down into deadlines.
Daily Smarter Time Managment Skills
Resources to help accomplish goals
Group activities
Individual D.R.E.A.M. Board Creation

Contact LaShonda Mays for more info at lashondamays@hotmail.com, www.lashondamays.com, or 469-732-7879.