"Ready, Set, Go!" -Life Etiquette Workshop. How to
Learn How to Stand out from the Competition, Unspoken rules that govern ALL Employment Success, and Strategies to Personal Advancement.
About this event
This event is going give you the clues to "stand out from the rest," and become a competitor in the workforce and in LIFE! You will learn about the power of walking into a room, the non-verbal techniques of communication, what does specific clothing colors mean. In addition, learn the POWER of changing your mind while gaining a healthy emotional state that can lead to sustainable success in all areas of one's career and life.
This is a MUST attend course for anyone looking to gain employment, move up the ladder of financial success and or just have a desire to WIN at their own LIFE.
This course is for YOU!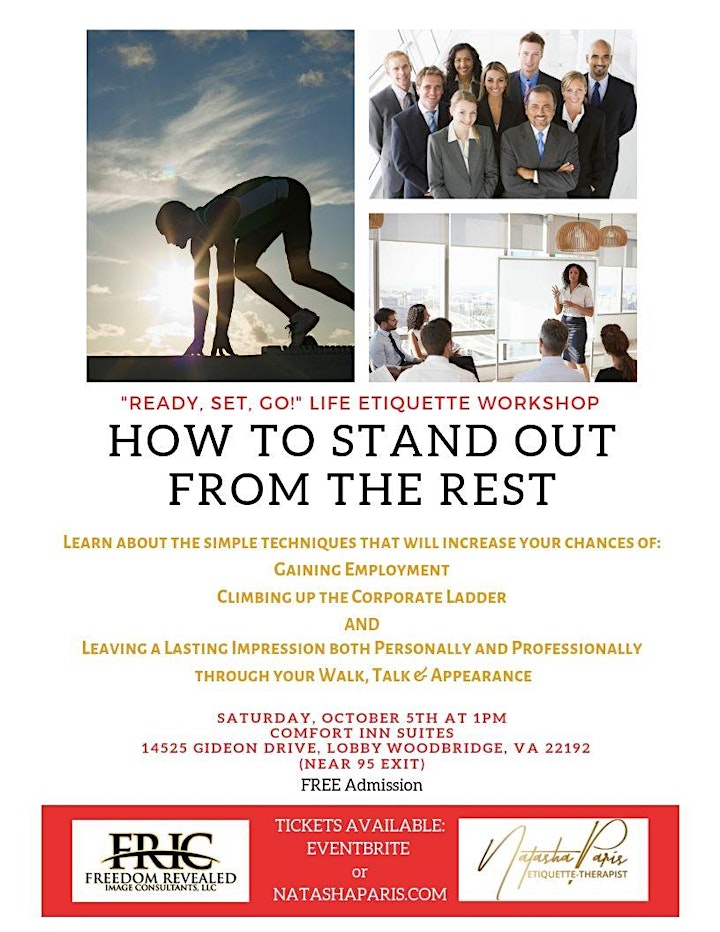 Organizer of "Ready, Set, Go!" -Life Etiquette Workshop. How to
NeVetica is a one stop shop pet store providing education and pet products to help give pets (dogs and cats) a healthier life style. Using modern technogloy and hunderd of studies, NeVetica has created a way for pet parents to take a FREE Pet Assessment and find gaps in their fury loved one's diet and lifestyle.
www.Nevetica.shop/Natashaparis