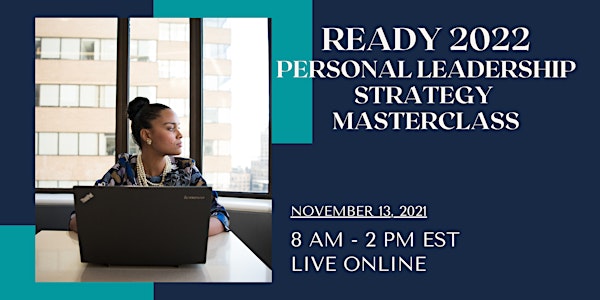 Ready 2022 - Personal Leadership Strategy Masterclass
Ready to move boldly into 2022? Feeling stuck, lost, frustrated, or overwhelmed? Ready 2022 provides a customized strategy for success.
Refund Policy
Refunds up to 7 days before event
About this event
Don't close 2021 without a plan for 2022.
Use code Ready2022 for a 20% discount through November 6, 2022.
You need a Personal Leadership Strategy (PLS)! Spend the day with Coach Donna, where we will work together to create a plan for the next bold move in your life, big or small. This custom program is forward-thinking and delivers results. No matter your professional goals, from working towards a promotion, looking for a new job, strategizing for yourself or your business, or even moving into retirement, you will leave this program with tangible action steps to move forward in faith and with a plan for growth.
Leave this planning day with the following:
Defined brand and vision
Planned and documented leadership strategy
Clear goals with action plans
Leadership sustainability plan
Masterclass includes:
6-hour LIVE workshop
Accompanying Workbook
Two personal 1-hour coaching sessions* w/ Coach Donna ($400 value)
6 months of access to private community with other current and past program participants to further your support towards achieving your action plan($200+ value) includes online access to Coach Donna, monthly workshops, monthly group coaching, and more
Don't close 2021 without a plan for 2022.
*Coaching sessions must be booked by end of 2022
"Unless you have definite, precise, clearly set goals, you are not going to realize the maximum potential that lies within you." – Zig Ziglar
"Plan your work for today and every day, then work your plan." ― Margaret Thatcher
Working with Coach Donna -
Donna is a leader who is passionate about developing others. Donna helped me identify and understand my strengths so that I could better leverage them in impactful ways that added value to the organization and teams I worked on. Donna's leadership style includes personalized training and development, so that the individual at hand may better focus and hone in on their personal development opportunities. This is a unique skill in leaders, as it takes time and dedication to personally hand-craft individual development plans in a fast-paced corporate retail setting. - Tiffany Pringle, MBA
"Donna is a jewel. Donna used guidance, patience, insight, and effective listening to guide me down a path that would lead to my success. She was pleasant and professional throughout our sessions. I enjoyed our sessions and I have benefited by continuing to grow my business." - Katherine Edwards - Katherine Edwards, LLC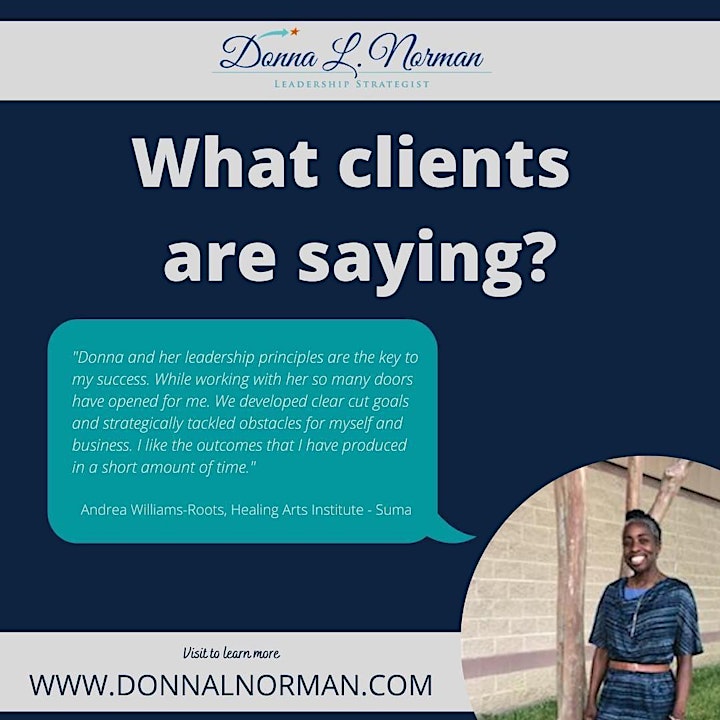 The DLN Leadership Group provides strategic leadership development services through coaching, courses, community, and consultation to individuals and organizations. Our services provide customized leadership development solutions that improve individual professional performance.