ReadWrite Roundup: Connected Cars & the Future of Mobility
Actions and Detail Panel
ReadWrite Roundup: Connected Cars & the Future of Mobility
Wed, November 16, 2016, 5:30 PM – 7:00 PM PST
Description
READWRITE ROUNDUP: CONNECTED CARS & THE FUTURE OF MOBILITY
Join us for the kickoff of ReadWrite Roundup, a new happy hour series where we will "round up" the best startup technologies and top industry experts in IoT verticals—beginning with connected cars and the future of mobility.
For our first event, Wearable IoT World Labs and ReadWrite.com are bringing together an impressive group of connected auto and mobility startups, so don't miss your chance to meet the founders and demo their products!
NEW SPEAKER ANNOUNCED!
Mike Vladimer, Co-Founder, IoT Studio at Orange Silicon Valley
"From Disappointing to Delightful: How to build with IoT"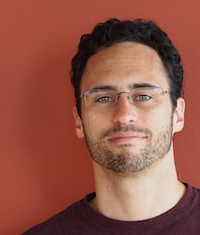 Mike Vladimer is the Co-Founder of the IoT Studio at Orange Silicon Valley, the innovation strategy office for Orange, one of Europe's biggest telecommunications operators. Previously, Mike was Director of Business Development at Neura, an internet-of-things (IoT) security startup. Prior to Neura, he founded Yaygo, a transportation startup; analyzed energy efficiency in consumer electronics products as a managing consultant at Navigant; and, developed microsystems/MEMS as a research engineer at Ikerlan, the research lab for one of Spain's largest companies. Mike holds an MBA from the UC Berkeley Haas School of Business and an MS Electrical Engineering from Carnegie Mellon University. Follow him on Twitter @MikeVladimer
FEATURED STARTUPS

Caruma is a powerful vision-based connected car platform that uses the underlying technology found in autonomous driving vehicles to improve safety and security.

FenSens is a wireless, pain-free parking sensor and mobile app to help you avoid accidents by detecting and alerting you of objects in your blind spot.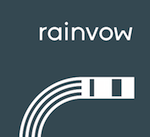 Rainvow is a smart contracts platform that allows on-demand consumers hedge against risks that traditional insurance can't cover, including risks related to ridesharing that may affect riders' budgets.

skyTran is a high-speed rapid transit system. Passive magnetic levitation creates a low-friction environment to minimize energy consumption while a network of elevated rails alleviates traffic congestion by bringing people and cargo above existing roadways.

Vigo is a Bluetooth headset that helps drivers stay alert at the wheel. Vigo's core technology can detect a person's alertness levels from their eyes and head motion, and stimulate them to prevent drowsiness-induced accidents. A dashboard allows fleet managers to monitor their drivers in real time. The company also recently launched a pair of smart glasses Vue on Kickstarter, with many of the same features built for consumers.


VoicePark is an integrated mobile app and sensor system providing motorists with precise, voice-guided, turn-by-turn directions to the closest available on- or off-street parking spot in real-time, while also providing municipalities & parking facilities with comprehensive real-time data and analytics, allowing for a better understanding of parking behavior and more effective management of parking resources.
If you are a startup and would like a demo table at this event - or at a future ReadWrite Roundup - please email Taylor Stewart (taylor@wearableworld.co) with details on your startup, pitch deck, product videos, etc.
READWRITE ROUNDUP IS JOINTLY ORGANIZED BY

ReadWrite.com is the leading media platform dedicated to IoT and the Connected World. We work with the industry's top technologies, thinkers, and companies to tell the stories that drive this world forward.

Wearable IoT World Labs is the world's first program focused on the Internet of Things and other emerging technologies. Our startup programs in San Francisco, Hong Kong, and China provide promising entrepreneurs the tools, network, education, and investment opportunities needed to take their products to market.