This reading group is geared toward individuals who are interested in studying and getting to know the Lotus Sutra
About this event
To register please contact Andrew, acellett@gmail.com
The Lotus Sutra seems to be fairly unique in the extremes it brings forth. There are those who were (and are) passionately devoted to it. Yet, there are also those who have reviled it just as passionately.
These extremes are even found within the same individual–the most notable such example is Hakuin (1687–1768, Japan). In his youth, he found the sutra to be a great disappointment; in his later years, he revered the sutra as profoundly meaningful.
We will be reading Geene Reeves translation:
THE LOTUS SUTRA - A Contemporary Translation of a Buddhist Classic
Times and Dates:
We will meet over zoom every other Monday at 5pm PST.
Week Date Theme Material Covered
09/27/21 Introduction Chapter 1
10/11/21 Skill Means and Faith Chapters 2, 4, and 5
10/25/21 How many Vehicles? Chapters 3, 6, and 7
11/08/21 Assurances and Prophecies Chapters 8, 9, 12, and 13
11/22/21 Practices Chapters 10, 11, and 14
12/06/21 The Nature of the Tathagatha Chapters 15 and 16
12/20/21 Blessings and Merit Chapters 17, 18, 19, and 21 8
01/17/22 Bodhisattvas and their Message Chapters 20, 23, 25, and 28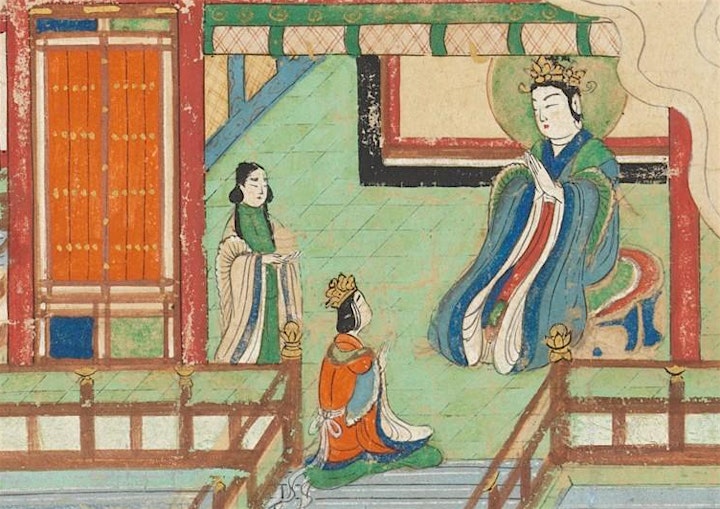 Numerous critics of the sutra have declared how the sutra lacks a clear central teaching; the sutra is apocryphal; the sutra never gets started–it merely announces itself endlessly over and over again. Yet despite the critics, this sutra has also been highly revered. Individuals have willingly suffered severe persecution for their devotion to this work. Its parables are remarkably vivid and engaging; its drama gripping; and, the central characters have inspired many to work for peace and to ease the suffering of the world. Two notable examples from the 20th century are Kenji Miyazawa and Thich Quang Duc.
What is it that elicits such extreme passions? What is it that calls for such lofty ideals? These and many more questions will share our study of the Lotus Sutra.