Reading For Others: How to Share and Serve with the Tarot

Sunday, July 27, 2014 from 1:00 PM to 6:00 PM (EDT)
Event Details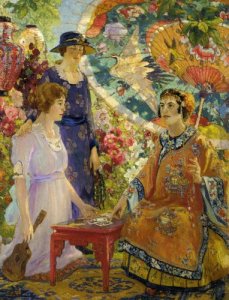 As soon as your friends discover that you can read the Tarot, they will begin asking for readings.  But as you already know, Tarot is not a toy, and its power can be startling.


If you want to be of service with your Tarot reading gifts, this is how to create a lifetime-strong foundation. Learn how to be a respected reader, more skillful communicator, protect your (and their) boundaries, and avoid potentially harmful rookie mistakes.   

We'll be focusing on the wise practice of Tarot with friends and family, as well as tips for making the transition to reading for paying clients.*
We'll be doing lots of hands-on practice, discussing ways to responsibly conduct readings for friends and/or family, plus you'll be given lots of time and flexibility to address the experiences you have had with the cards since you attended my prior classes.


This class includes:
 First do no harm: The power of Tarot, for better or worse.

 Working with the querent to develop intentional, meaningful questions.

 How to protect yourself, and why you'd want to.


 Advanced work with the Major Arcana.

 Learn more about sacred space, using your intuitive abilities, and healthy psychic boundaries.

 Group readings -- Lots of practice in teams and in pairs.

 Designing effective layouts and spreads.

 Are you thinking of charging for your readings? A few things to consider.
 
* Please note: I will be offering an in-depth seminar on how to successfully "go pro" this August.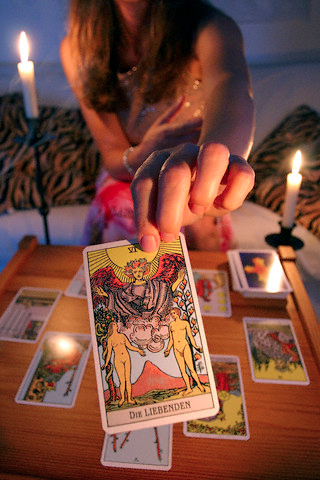 Reading for other people is not for everyone, but if you feel called to be of service in this powerful, generous way, I will help you learn how to do so with integrity and skill. 

Before you enroll, you should know:
Prerequisite: This is not for the Tarot novice.  You must have completed either or both of my introductory Tarot classes: Planting the Seed and/or The Wisdom Journey (Tarot without Tears) at some time in the past 10 years. 


Seating is limited -

only 18 spots

are available, and payment in advance is requested. If there are any vacancies after pre-registration has closed, walk-in registration will be accepted at the store, but the fee will be

$70

.


If the class fills up, there will be an automatic waiting list. You will be invited to fill any possible vacancies in the order you registered, so you might hold the date, even if you don't get in right away. You will have a couple of hours to respond, before the opening is passed to the next person in line.


Life happens, and things do come up. I understand. So if you cancel up to

10 days before

our class begins July 27, I will return your registration minus a $10 administrative fee. After that, I cannot refund your payment. Thanks for your understanding.

When & Where

Dancing Moon Books and Gifts
1840 Wake Forest Rd
Raleigh, NC 27608


Sunday, July 27, 2014 from 1:00 PM to 6:00 PM (EDT)
Add to my calendar
Organizer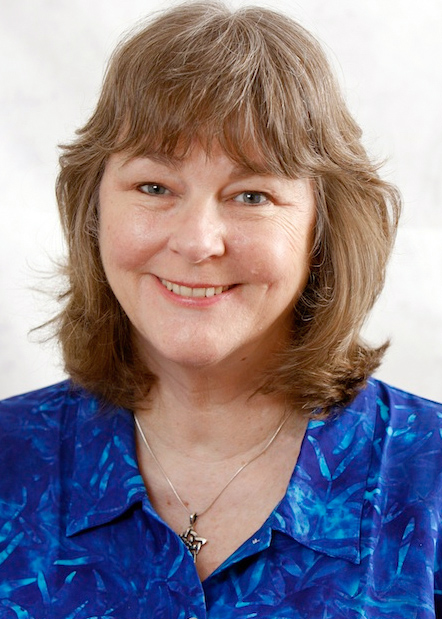 For more than four and a half decades, Beth Owl's Daughter has been a practicing seer and guide in the non-ordinary realms. Since 1972, working with the Tarot has been her passion.
Beth Owl's Daughter is one of central North Carolina's most trusted, experienced Tarot teachers and practitioners.
She is

* a professional reader and facilitator, trained in the psychic arts, with thousands of clients world-wide.

* an effective and popular teacher, who loves to offer opportunities to expand your awareness, and explore esoteric traditions like herbal magic, the Tarot, and working with non-human guides for personal empowerment.
* highly regarded by many well-known professional Tarot and spiritual colleagues throughout the world. She belongs to a number of professional organizations, and has published countless print and online articles and reviews about the Tarot.

* the founder and organizer of one of the world's oldest, largest, and most successful Tarot social groups.
Her mission is to serve on behalf of personal awakening and global transformation by re-enchanting the world. This includes nurturing your expanded awareness, as well as tending and spreading the flame of Creativity.

Beth is also a trained, full-time intuitive, an Usui Reiki practitioner, and an award-winning blogger:  http://www.owlsdaughter.com/owls-wings .
She has extensive "real world" business experience, having worked for many years in management, career development, information technology, and as a professional writer. For this reason, she is passionate about teaching people to use the tools of ancient wisdom for practical, modern applications. 
She offers readings and workshops for motivated, creative people who are reaching for high standards of personal excellence and who understand that to live deeply, joyfully and in balance is a form of spiritual service.
Beth Owl's Daughter will spark your own sacred wisdom and connect you to your heart-centered power and vision. 
Awaken your dreams, focus your creativity, and manifest your vision.