Description
About the event
"Emilie's Voltaire" By Arthur Giron
"Emilie's Voltaire" is a passionate comic-drama that explores a love affair that scandalized Europe between Voltaire, the greatest wit of his time and the beautiful scientist Gabrielle Emilie Le Tonnelier de Breteuil, Marquise du Chatelet. As one critic said, "The intellectual, emotional and sexual sparks fly! It is an unusual and fascinating play. Arthur Giron's words are what actors long to wrap their voices around. It is a beautiful pas de deux of dialogue!
"I wrote this to discover how a love affair can be long-lasting.", says playwright Arthur Giron of his Galileo Prize-winning play. The Alfred P. Sloan Foundation's Galileo Prize is awarded for plays about scientists and science. The wide range of science and history that Arthur Giron has written plays about include the Wright Brothers, physicist Richard Feynman, Edith Stein, and of course Emilie and Voltaire. Giron also co-wrote the book of the Broadway musical Amazing Grace, which begins its national tour this week in Washington, DC.
Tonic Theater Company is dedicated to increasing the public's knowledge and understanding of history and science through the power of theater.
Tonic Theater Company, a Washington, DC based 501c3, stands at the crossroads of art, science and history. There has never been a more important time to bring science to students of all ages; Tonic aims to be a beacon for science and inquiry from our nation's capital. It is equally important that we look unflinchingly at the lessons of history. Tonic tells the stories of the people and events that have shaped our world. Tonic is a synthesis of history, science and theater and with the aid of the latest technology is reaching across the country and around the world to educate as we entertain. Visit us: https://www.tonictheater.org/ @TonicTheater https://www.facebook.com/TonicTheater/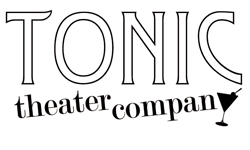 We invite you for a happy hour before the reading at 6:30PM
This event will be in English
AFDC Member / Culture Pass: $15+ Processing Fees
General Admission: $20+ Processing Fees
Culture & Events policies:
The member discount is applicable for one ticket per member.

Guests must pay the non-member price.

Refunds will be issued when Alliance française cancels an event, or upon a 24-hour request for refund with or without cause sent via email to cultureaf(at)francedc.org by an attendee. No other refunds will be given.

The cultural department highly recommends advanced registration (online, by phone, or in person), as events sell out quickly.

If tickets are available, the AFDC can accept payment at the door by credit card, check, or cash (exact change only). The AFDC cannot make change at the door. The AFDC reserves the right to refuse entry to sold out events.