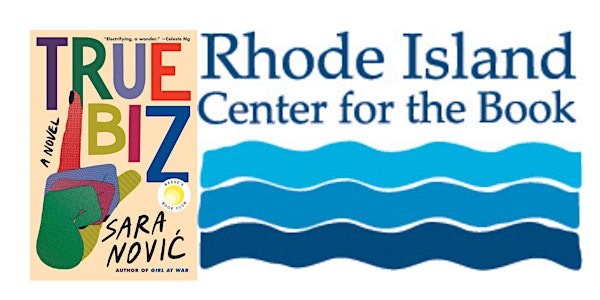 Reading Across Rhode Island Kicks Off | True Biz by Sara Nović
Reading Across Rhode Island Kicks Off
About this event
Readers are invited to join moderator Jim Ludes, Executive Director, Pell Center for International Relations and Public Policy, TRUE BIZ Author Sara Nović, Honorary Co-Chairs Nancy Maguire Heath, Director of Rhode Island School for the Deaf and Amanda Montgomery, Chief Legal Officer with Convo Communications, Reading Across Rhode Island Chair Amy VanderWeele, and Reading Across Rhode Island Education Chair Maureen Nagle for an engaging introduction to the book. 
 "As a Deaf woman who grew up at a school for the Deaf, it is an extra special honor to be an Honorary Co-Chair for the 2023 Reading Across Rhode Island program.  TRUE BIZ combines a coming-of-age story with questions around the concept of community: what defines a community, what role does language play, and what does it take for a community to thrive?"
Amanda Montgomery holds a position as Chief Legal Officer with Convo Communications, LLC, a virtual interpreting company making communication access possible through ASL interpreters and software. She earned her JD from Roger Williams University Law School, and lives in Warren, RI. She is Deaf, herself, and bilingual in both ASL and English; and is Chair of the Rhode Island School of the Deaf Board of Trustees. 
"I look forward to enlarging the State's understanding about deaf lives through this book and starting a dialog about the critical ways that language defines and connects or isolates us" 
Nancy Maguire Heath has been an educator for 46 years in Massachusetts and Rhode Island. Currently serving since 2012 as Director of Rhode Island School for the Deaf, a public school, she previously served as Director of several private schools and community college programs.  Nancy served for 4 years, post-earthquake, as part of a curriculum development team that trains and coaches K-8 teachers in literacy and math instruction in the poorest regions of Haiti.