Join us for an online event with Julia Fowler Thursday, November 12 at 6:00 PM CST to discuss EMBRACE YOUR SOUTHERN, SUGAR!
About this event
*Once you have registered for this event on Eventbrite, you will receive a confirmation email that contains a link to complete your Zoom registration.*
CLICK HERE to order EMBRACE YOUR SOUTHERN, SUGAR! from Novel's website, call us at (901) 922-5526, or stop by for your copy!
ABOUT THE BOOK:
More irresistible stories and sayings from the creator of YouTube's Southern Women Channel.
Ms. Julia Fowler is back, and this time she's goin' to talk her lipstick off about even more things Southern. If you're not from the South, we hope to learn ya a thing or two that you can tote back into your own culture. If you are from the South, then you're 'bout to be happier than a mule in a pickle patch: Julia's laugh-out-loud essays cover the dadblame weather, your obsession with football, your Southern fried palate, comin' and goin', your health, and bein' country, all complemented by a list of sayings you will only ever hear in the South. Julia says to embrace it all, as there is nothing purdier than authenticity: Embrace Your Southern, Sugar!
ABOUT THE AUTHOR:
Julia Fowler is the creator and actor of the Southern Women Channel, a popular YouTube channel that celebrates Southern sayings, humor, and stories. After her first video went viral, her work has been featured in major national media, from CMT to The Today Show. Julia was born and raised in Gaffney, South Carolina, and now resides in Venice Beach, California.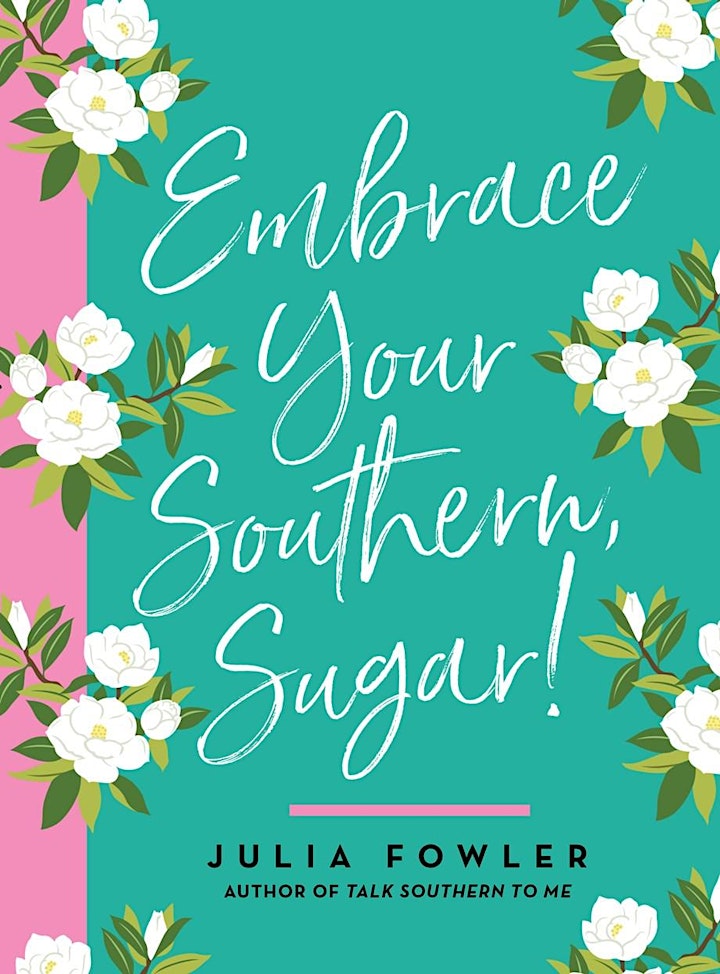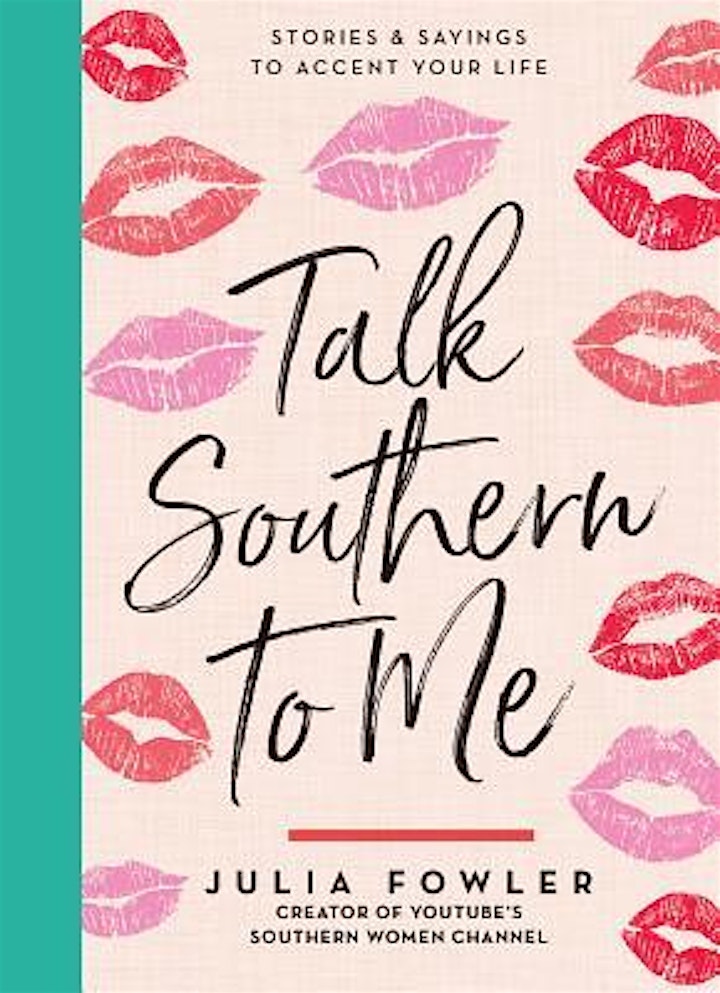 Organizer of READER MEET WRITER: JULIA FOWLER