Description
ReactJS reaches many industries and along with a diverse user group. To share in the diversity of the code we are launching our second ReactJS Unites Event on October 29th. The first one was such a hit that we decided to run it again and to add another city!
On October 29th no matter which city you are in, you will hear experts from Milwaukee, Chicago, and Pittsburgh in our lightning talk session. Each location will broadcast the other two places while running their regular scheduled drinks/food/networking.
Why do this? We want to showcase technology happening in non-silicon valley cities, along with hearing from unique speakers, while connecting with like-minded technologists. It just makes sense to use technology to get the job done.
Agenda:
5:30 CST - Registration
5:30 - 6:15 Meet and Greet
6:15 - 6:35 MILWAUKEE - Bring your React app to life using react-transition-group library by Zach Willard, a Full Stack Engineer at Northwestern Mutual
Zach will show you how to bring your React app to life using react-transition-group library and CSS transitions to add animations that will create a more engaging experience. He'll demo a few examples and show you how these work, so you can go and add them to your own app!
6:40 - 7:00 CHICAGO - Local to Prod: A Structured Environment and Pipeline Design ⚡️(w/ React, Webpack, Jenkins, and AWS) by Dan DiGangi an Engineering Manager at DRIVIN
7:05 - 7:25 PITTSBURGH - Speaker TBA
---
Meet your speakers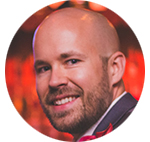 Zach Willard is a full-stack React engineer at Northwestern Mutual. He is passionate about learning new web tech that seems like "Magic" at first. Then, experimenting with it and applying that knowledge to build something cool. Sometimes it's using ES6 to mash data structures together, or building a React App using a new library. There's nothing more satisfying to him than that feeling of excitement when he finally figures it out!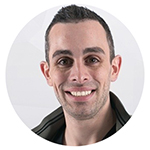 Dan DiGangi is a 10+ year web engineering veteran and user experience designer who spends his days building scalable web software with React. He is currently leading the front end team, architecture, and coding as a senior engineer at DRIVIN and KAR Auction Services, a Fortune 750 in the automotive re-marketing space.
Thank you to our sponsor Northwestern Mutual!