RE/ACTION: Applied Research Showcase - December 2019
Description

Join the Action with Applied Research!
The Algonquin College Office of Applied Research, Innovation & Entrepreneurship will be holding its applied research showcase: "RE/ACTION" on Tuesday, December 3rd, 2019.
"RE/ACTION" highlights leading-edge applied research done in collaboration with industry, institutional and community partners, providing a glimpse into the future of technology and the current state of innovation.
Engage with over 60 research teams located in the DARE District at Algonquin College and explore their incredible findings and creations. Ranging from robotics to biology and anywhere in between, the projects are incredibly diverse.
Take a look at previous highlights - ARD April 2017
In addition to being a prime networking resource, the showcase is an opportunity for employers to acquire talented employees and collaborators in support of their businesses' growth and impact.
Join in the #ACResearch action on Tuesday, December 3rd, 2019.
Location:
DARE District – Showcase Zone, 1st Floor
DARE District – Discovery Zone, 2nd Floor
Cost: Free


AGENDA
---
Speaker Forum – Discovery Zone (C Building)
9:00 – 9:20 am Registration & Networking
9:20 – 9:30 am Welcome & Opening Remarks Cristina Holguin-Pando Director, Applied Research, Innovation & Entrepreneurship
9:30 – 10:10 am Keynote Speakers
Sarah Abood CEO and Co-Founder, Thawrih
Chris Castillo – Professor of Entrepreneurship and author of "Small Business: An Entrepreneur's Plan" and "Bucket of Wisdom" Book
Project Showcase and Awards Showcase & Discovery Zone (DARE District)
10:10 am – 12:30 pm Showcase Opens to the General Public
12:30 pm – 12:50 pm Awards – Nawapon (C Building, Rm.100)
12:50 pm –1:00 pm Closing Remarks
Cristina Holguin-Pando Director, Applied Research, Innovation & Entrepreneurship


Keynote Speakers
---


Sarah Abood, CEO and Co-Founder, Thawrih
www.thawrih.com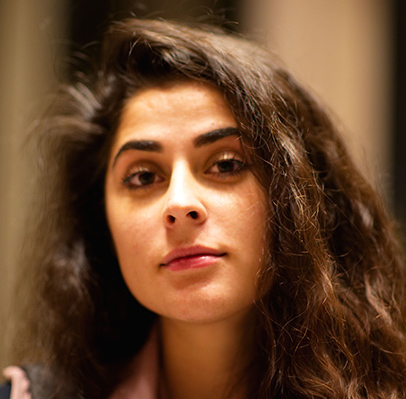 Sarah Abood is the Co-Founder and CEO of Thawrih, a locally manufacture sports turbans and sports hijabs as well as inclusive activewear. Thawrih's mission is to revolutionize activewear for those that have religious and cultural obligations and to make sports accessible to all.
Sarah and the team at Thawrih understand the importance of inclusion within the community. They are supporting the economy by keeping manufacturing local and the workforce by having all headgear hand made by Syrian newcomers who often face difficulties in finding a job. The company has also, been testing a prototype tearaway hijab with the Ottawa Police Service to allow Muslim officers to work in suitable garb. They have created an innovative quick-release solution for hijabs using magnets if an officer is in an altercation.
Recently, Thawrih was highlighted on CBC's Dragon's Den, where Sarah secured the investment of two business dragons to support the scaling of the business.

Chris Castillo, Professor of Entrepreneurship and author of "Small Business: An Entrepreneur's Plan" and "Bucket of Wisdom" Book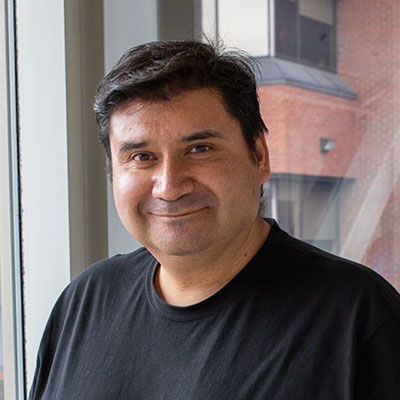 Chris is a full-time professor in the Business Management and Entrepreneurship (B-ME) program who thrives on teaching his students who have the goal of owning or managing a small business. "Entrepreneurial students are in a different class all by themselves" says Castillo, "they are leaders, not followers, and they take the steps necessary to learn how to succeed in their chosen field; it's a privilege to help them do that!"
As a seasoned professor, serial entrepreneur, investor and published author (Knowles/Castillo), Chris shares his entrepreneurial experiences and knowledge, giving the students in the program the added bonus of having the author of their textbook standing at the front of their class!
Chris has started over 10 businesses ranging from restaurant, coffee shop, jean manufacturing, internet business to currently a mechanic shop and international entrepreneur coaching/consulting company. He is also an early-stage investor in local and international businesses.
Chris is a highly sought after entrepreneur consultant/coach, educator and conference speaker and has gained the reputation of being "One of Canada's Finest Entrepreneurship Instructors" and was awarded to represent Canada in a World Trade University Global Conference on Youth Entrepreneurship in 2006 in Sao Paolo, Brazil.
Chris is also a philanthropist having worked with Street Kids International in Ecuador and Peru helping and coaching street kids to start businesses that were not harmful to them and ultimately leading them to getting off the street. Chris also assisted in the start-up of Jade's KIDS Foundation in British Columbia.