RE/ACTION: Applied Research Showcase - April 2022
Join us for the virtual RE/ACTION Showcase taking place on Friday, April 8, 2022
About this event
The Algonquin College Office of Applied Research, Innovation & Entrepreneurship will be holding a virtual RE/ACTION Showcase on Friday, April 8, 2022, from 11:00 am to 12:15 pm EDT.
The event highlights leading-edge applied research being done in collaboration with industry, institutional, and community partners, providing a glimpse into the future of technology and the current state of innovation.
Discover the incredible findings and creations of our learner-driven research projects. Ranging from robotics to web design, building science to social innovation, and anything in between, the projects our students work on are incredibly diverse.
This virtual showcase will also provide an opportunity for employers to engage talent and collaborative opportunities in support of their businesses' growth and impact.
Please join us to celebrate the amazing work being completed by Algonquin College students and faculty in collaboration with our supporting partners!
Check out the December 2021 projects:
https://www.algonquincollege.com/arie/virtual-re-action-showcase-december-2021/
Agenda
Live Portion – ZOOM Event
11:00 – 11:05 am: Welcome, Opening Remarks
11:05 am: Finalists are Announced
11:10 am – 11:45 am: Judges' Panel Finalist Presentations
11:45 – 12:00 pm: Keynote Speaker – TBC
12:00 pm: Awards Ceremony
12:10 pm – 12:15 pm: Closing Remarks
Virtual Showcase – ARIE Website
Following the live event, participants will be encouraged to visit the virtual project showcase where they will be able to browse all the student projects, view project photos and video, and reach out to teams if they would like to have further conversations.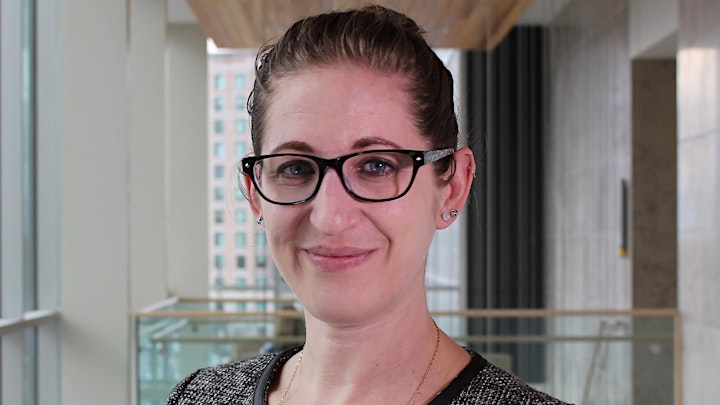 Keynote Speaker: Dr. Jennifer Quizi
Dr. Jennifer Quizi has a Doctorate in Cellular and Molecular Medicine from the University of Ottawa and has been working as part of a translational team in cancer therapy, providing strategic and scientific insight for more than 10 years. As Director of Manufacturing Operations at BioCanRx, Dr. Quizi is responsible for enabling the roll-out of point-of-care (POC) manufacturing at strategic sites across Canada as well as to facilitate building additional capacity in therapeutic virus manufacturing in Canada. To ensure the sustainability of these investments in biomanufacturing, Dr. Quizi has championed the establishment of a first-of-its kind training program that provides trainees with hands-on, real-world experience working in a GMP environment, called CanPRIME. Dr. Quizi is also an Investigator and the Director of BioCanRx Core Facility, the Biotherapeutics Manufacturing Centre- Virus Manufacturing Facility (BMC-VMF) at the Ottawa Hospital Research Institute where CanPRIME has been running successfully for the past 3 years. In her capacity as Director of the BMC-VMF, Dr. Quizi oversees the development and GMP production of therapeutic viruses that are used in early phase clinical trials in cancer and other disease indications.