Description
Become a Better Engineer with React and D3v4
D3 is amazing for custom data visualizations. Used by everyone from The New York Times to your friendly neighborhood dataviz practitioner, it is the jQuery of custom data visualization on the web. But D3 is hard. Code built with D3 looks like function soup, is hard to understand, and difficult to reuse or modify.
React is the best thing that's happened to the web since jQuery. Used by everyone from Facebook to Netflix, it's fast becoming the norm for building complex web applications. Its composable approach makes your code easy to understand and quick to reuse.
React and D3 together make building complex data visualization a cinch. But putting them together is fraught with caveats. They both like to control the DOM, their approach to state is different, and their philosophies on user events and animations are often in conflict. Fortunately, we've spent the last 2 years finding the best ways to combine these two powerful technologies.
What you'll learn—and how you can apply it
By the end of this live, in-person training, you'll understand:
The fundamentals of React, including managing global application state with Redux or MobX and strategies for communication between different visualizations and areas of the application
How to overcome common pitfalls when moving to React's DOM model: handling axes, transitions and zooming—typically handled magically by D3's chaining API
How to architect visualization components for reuse
And you'll be able to:
Reconcile D3 and React's competing DOM models and data-binding methodologies to build beautiful, maintainable codebases
Manage data flow through interactive visualizations using component architecture and flux
Effortlessly deep link to any state in your visualization
Here are some examples of what you can build:
Watch this video from a past training session to see how people like it
This in-person training is for you because…
You're a frontend developer responsible for building complex data visualization-powered products
You're a data visualization practitioner looking to level-up your skills and develop more complex, interactive tools or applications
You're a technical designer working on, or with an interest in, data visualization
Prerequisites:
Solid understanding of JS
Familiarity with ES6+ helpful
Interest in interactive data visualization
Requirements
You'll need a laptop with a browser. This training is specifically designed to avoid installation issues. You'll write and run code directly in your browser with CodePen.
Here's how it works
Day 1: React Deep Dive
If you're new to React or you feel a little lost with everything that's possible, this is the day for you. Freddy will take you on a deep dive of React fundamentals where you will learn how to build React components, what makes them tick, how JSX works, how to make them interactive, and how to approach state.
We'll talk about both Redux and MobX and discuss their pros and cons.
On Day 1 you will build 5 small React apps.
Day 2: React + D3v4 Deep Dive
If you're a seasoned React veteran or you were there on Day 1, and feel a little lost when it comes to D3, this is the day for you. Swizec will take you on a deep dive of D3v4 fundamentals and talk about combining React and D3v4 to build data visualization.
We'll talk about how building visualizations is a lot like making games, how to use state management to keep dashboards in sync, explore different approaches to animation and static charts and graphs.
On Day 2 you will build 5 small React + D3v4 visualizations.
The last two hours of Day 2 are a build what you want exercise. Got a dataset you wanna play with? Bring it, we'll help you.
Your Instructors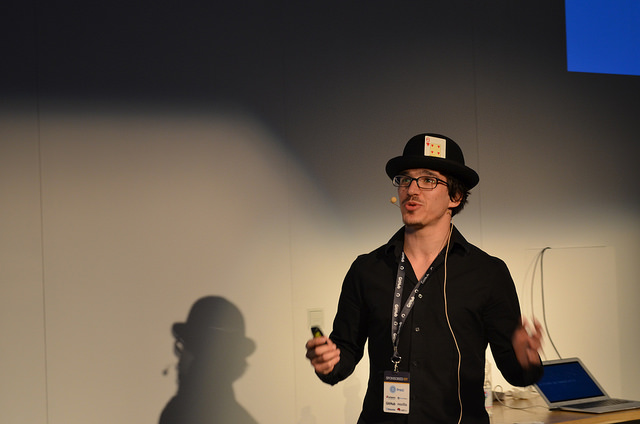 Swizec Teller A geek with a hat - Author of http://es6cheatsheet.com · React+D3 http://swizec.com/reactd3js · Data Visualization with D3.js · React Native School http://reactnative.school Listed as a Read More on Wikipedia's page about D3js
Writing code for 20 years.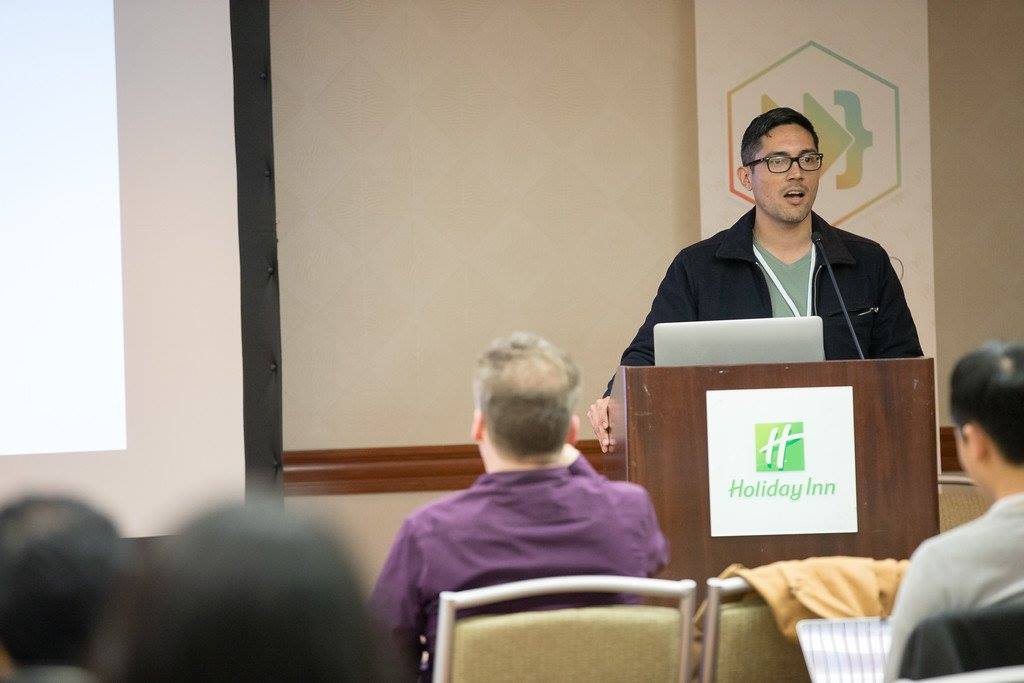 Freddy Rangel Author of "React Under the Hood" and several React workshops. Contributor to React and Redux.