Reaching and Engaging Fanatics with Immersive Experiences and The Technolog...
Description
The Austin Forum on Technology & Society
in partnership with Austin Public Library
presents
Reaching and Engaging Fanatics with Immersive Experiences and The Technology that Delivers Them
Austin Central Library - Event Center
710 W Cesar Chavez St, Austin, TX 78701
Tuesday, March 5, 2019

5:15pm — Check-in and refreshments

5:45 pm – Doors open for seating

6:15 pm – Presentation
7:30 pm – Networking
Amber Allen, Founder and CEO of Double A Labs will be sharing how brands can authentically reach fanatics in the entertainment, gaming, esports and emerging technology communities. Engaging enthusiasts can be challenging for brands such as State Farm, Audience Network, and PUBG, unless they are able to deliver never seen before experiences. Emerging technologies, such as AR, MR, Live Streaming and Tobii Eye Tracking, create platforms to draws in audiences and delivers millions of impressions around the world at events such as the Superbowl, SXSW, CES, and E3. These experiences can achieve an ROI for brands that extends beyond just the moment in time of the event.
We welcome your participation! Please send us your questions, answers, and prognostications in advance at info@austinforum.org.

Admission to the Austin Forum is always free.
The Austin Forum accepts donations of used cell phones and smart phones at all our events. All devices will have a factory reset and be set up as new by the team at Austin Pathways' nationally-recognized "Unlocking the Connection" initiative, which will connect every public housing resident with a digital device, digital literacy training, and a free or very low-cost internet connection. Your donated phone can change lives and help close Austin's digital divide, thanks to Austin Pathways.
Thanks to Austin Public Library for their partnership.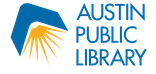 And a special thanks to all our sponsors!