Do you own a business, w

ant to make more money, but don't know how?
Come learn how to turn your Talents Into Income and get PAID for what you love to do.  Come and learn from the most successful leaders owning multi-million dollar brands in the industry and experience your Business Breakthrough as they share their secrets of how they achieved massive success within a very short time in their niches, and how you can too.  Our surprise guest speaker shall reveal her secret Blueprint for how she has obtained

guaranteed

Business Funding for hundreds of entrepreneurs and how she can do the same for you.  Stop giving your stuff away for free and learn to charge what you are worth, turn every lead into a sale and profit like a BOSS!!!
You will learn critical keys to building a successful business from top leaders in the industry covering topics such as:
BRANDING - How to build a strong brand presence that is uniquely YOU hosted by Claire Sulmers

MARKETING

- How to Get Clients using FB Marketing hosted by Jesse Doubek

CAPITAL

- How to get your guaranteed business funding hosted by the our Secret guest
MEDIA - How to Master the Media to skyrocket your business hosted by Zakiya Larry
MINDSET - How to create the Success Mindset that attracts new clients and opportunities hosted by Wanda Alexander

SALES

- Learn the Killer Close formula on how to convert your leads to SALES hosted by Nicole Walters

OUR SPEAKERS ARE:
Come privately network with Branding leader, Influencer & mover and shaker in the Fashion industry - Claire Sulmers of The Fashion Bomb Daily, our Media Mogul Zakiya Larry, our Facebook Marketing guru Jesse Doubek, and our Perfect Pitch Maven Patrice Tartt.  Mingle, Connect & Dine with other VIP attendees and build a powerful network of movers and shakers in your industry or better yet meet your next business/JV partner within our power circle!

THE VIP LEADERS BRUNCH EXPERIENCE

Conversations with Claire Sulmers




VIP Networking with the celebrity speakers & VIP guests




Free SWAG bags for all attendees at the VIP Brunch



Luxurious Brunch specially catered by the Marriott

Free copy of the "Reach Your Greatness" hardcover book of 72 top thought-leaders as they share their secrets of Reaching their greatness and acheiving their highest potential co-authored by Tracey Onyike & ABC Secret Millionaire James Malinchak
New business partnerships and connections
The Location...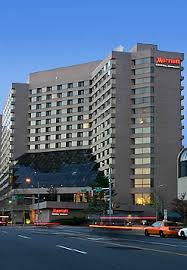 The venue is the beautiful Marriott Gateway in Crystal City, Virginia - 5 minutes from Washington D.C.  The perfect ambience for a busy entrepreneur like yourself to kick off your shoes, unwind and relax.  This gorgeous hotel has an amazing view of the wonderful Washington DC landscape.  Book your rooms now by calling (703) 920-3230.

---




 

 

 

 

 

 

 

 

 

 

 

 

 

 

 

 

 

 

 

 

 

 

 

 

 

 

 

WHY YOU SHOULD ATTEND THIS EVENT?
Unlike any other event you've attended in the past, you will be equipped by real entrepreneurs, who not only talk the talk, but have walked the walk.  They are success stories and this is a once in a lifetime opportunity to learn from the leaders that you normally would pay a coaching fee in the thousands just to talk to. 

They will be speaking to you, sharing their resources and latest hacks on how to create a brand that is uniquely you, how to create a strong social media presence of prospects & raving fans, master the media and your killer close formula to convert your leads to sales.