Description
Dropouts, overdoses, suicides, and school shootings CAN BE STOPPED!
Watch this short video: http://www.MannyScott.com/Speaking/Reach
Empower even the most underperforming, troubled, or traumatized kids to succeed in school, and graduate prepared for work and life.
Learn proven strategies to reach people that I learned from teachers and loving adults who helped me, and from the work I have been doing with nearly 2,000,000 people for the last 18 years.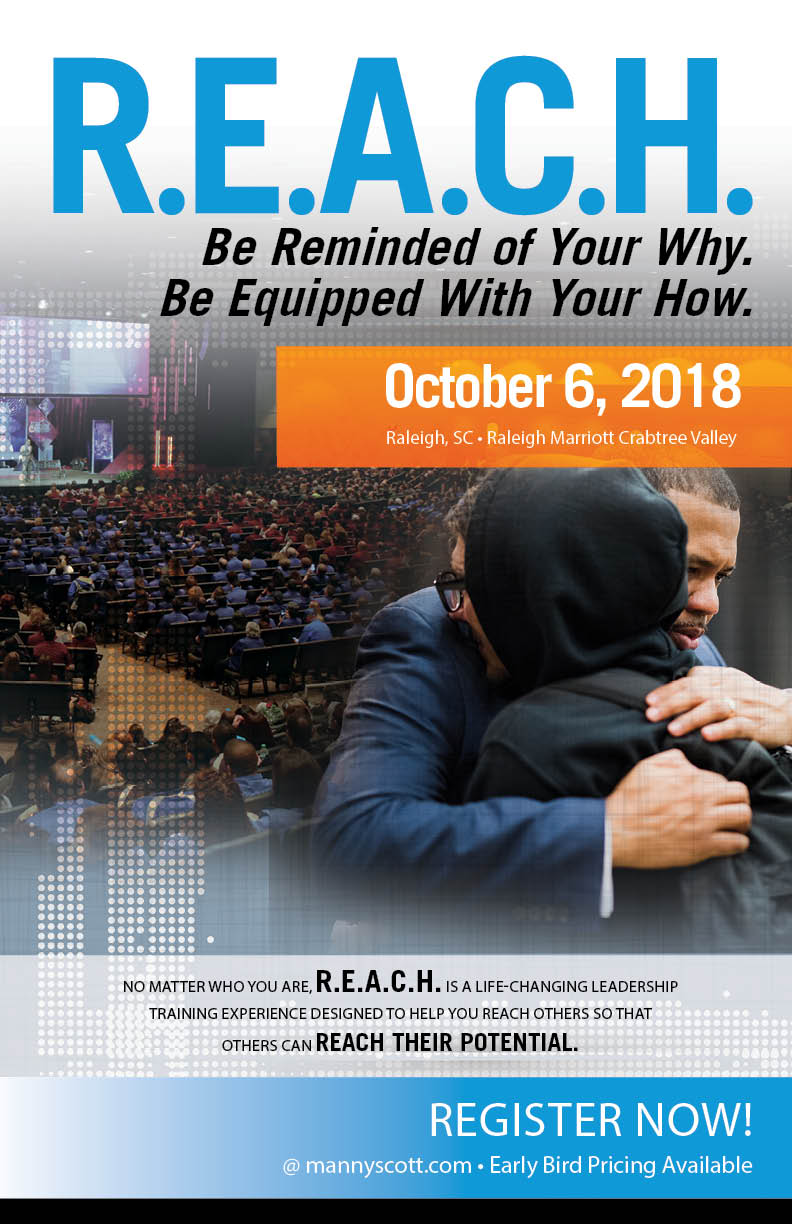 Break through the barriers keeping you from reaching your potential as a leader at REACH. This 4-hour event with Manny Scott will help you unshackle the power within you to reach people like never before, and help you make a lasting difference in the world. Unlike other leadership-development programs that take place over several days, REACH will give you two decades of proven strategies in just 4 hours!
No matter who you lead- kids, adults, teachers, or staff- REACH will help you unlock your WHY and create your HOW. Don't settle for an ordinary life when you can create an extraordinary one! Commit to a morning of life-changing growth and create a plan of action you can use at REACH.