About this Event
REACH FOR THE STARS GALA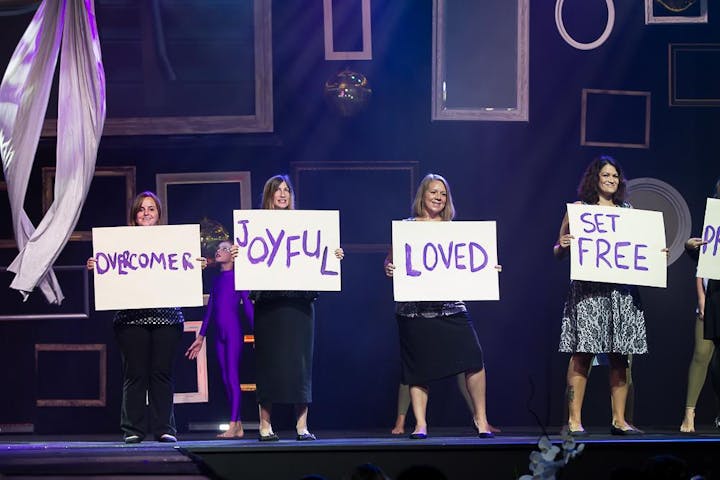 Reach For the Stars Gala: A night of elegance focused on raising awareness around human trafficking. This event is a unique opportunity to join the WFF team in harnessing the world's greatest tool, media, to create a new educational platform that will bring an end to human trafficking around the world.
This event includes a formal fundraising event with a lovely sit down dinner, amazing entertainment, a silent auction, and dynamic speakers on the plight of human trafficking.
Speaker: Donna Hubbard
As a younger woman, she was drugged and victimized by a pimp – and sold as property to a gang – who threatened her children if she tried to leave her life of sexual exploitation. Through her work with Airline Ambassadors International, Hubbard teaches front line airport personnel how to spot potential victims in what is literally a crime against humanity. She also created Woman at the Well, a group that provides counseling and training to formerly incarcerated women and girls.
Speaker: Annie Lobert
As the founder of Destiny House and Hookers for Jesus, Annie's voice combats human trafficking, prostitution and the many types of abuse women receive while in the sex industry. Destiny House helps women transition out of the sex industry, which provides a transitional house for women to live and also provides a safe environment for women to rediscover their lives. On a national level, her testimony and knowledge both continue to educate and inspire others. Her heart instills hope, but more importantly, she addresses the insidiousness of human trafficking and prostitution.
Main Speaker: Britnie Turner
A serial social venture entrepreneur, and CEO/Founder of Aerial, has partnered for the second year in a row with Worth Fighting For to promote and speak at this event. Britnie created Aerial to elevate people and places and uses all of her businesses as a force for good. She is very passionate about eliminating human trafficking during her lifetime.
Please visit our website to see how else you can partner with this cause, help transform lives and join the fight against human trafficking!
IG: worthfightingforlv
Facebook: WorthFightingForLV