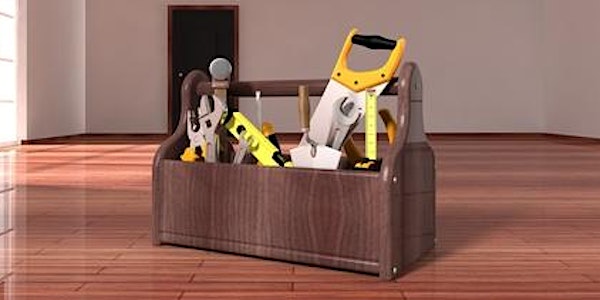 REAC in 2022-New Challenges, Rules, Deficiencies, & the Big Inspection Plan
Event Information
Refund policy
Refunds up to 7 days before event
Preparing for Success on REAC in a Changing World and Industry. How to Get Your Properties Ready for REAC and HUD's Big Inspection Plan.
About this event
What's New on REAC Inspections?
While there haven't been any official rule updates, we've seen new interpretations of existing deficiencies being used throughout the country. These small adjustments to what REAC Inspectors look for can make the difference between a passing and failing REAC score.
What do you do Two-Weeks Before Your REAC?
You have done everything you are supposed to do.  You do regular inspections of your units, have a preventative maintenance plan, and keep up on work orders for all maintenance issues. No matter how much you've done, the last two weeks before your REAC Inspection are a hard scramble and you want to get it right.
Getting Your REAC Preparation Right
From new employees to veterans, it is important that you know what REAC Inspectors Are Looking For. REAC Inspections don't operate on common sense, and the inspection process isn't built for Property Management professionals. A REAC Inspection is simply a measurement of risk, and we'll discuss the best ways to refocus your preparation efforts.
New Deficiencies Being Cited by REAC Inspectors
Ways to Avoid the Common Mistakes Made by Property Owners/Managers
Using Proper Inspection Techniques and Procedures
REAC Rules in 2022 Webinar Agenda
Join Scott Precourt and Chuck Bogan to discuss what owners, agents, and investors need to know about succeeding on REAC Inspections in 2022.
REAC Industry Updates - HUD's "Big Inspection Plan"
Intro to REAC Inspections - What REAC Is and Isn't
REAC Basics - Summary on REAC Scoring, Categorization, and Prioritization
Getting Your Units Ready for REAC
What a REAC Ready Mechanical Room Should Look Like
Where REAC Issues Hide in Your Common Areas
Common Mistakes on the Site and Building Exterior
Getting the "Last Minute" Right
Date and time
Location
Refund policy
Refunds up to 7 days before event
Organizer of REAC in 2022-New Challenges, Rules, Deficiencies, & the Big Inspection Plan