Description
Networking & Refreshments at 8:00 a.m.
Clackamas County Public Health invites members of the business community, retailers and professionals for a morning of inspiring presentations from national and local thought leaders regarding Re-Thinking and Re-Imagining Health and Well Being in our county.
Traditionally, public health agencies have had relatively few formal partnerships with private business. However, both groups share an interest in ensuring a healthy population. Businesses have a financial interest in supporting organized public health efforts; in turn, business partnerships can increase the reach and effectiveness of public health. This event will make the case for the business sector's participation in the broad public health system and its support of governmental public health agencies. Our speakers will highlight past and current partnerships that exemplify how public health efforts benefit business and will suggest opportunities for future collaboration to improve the public's health.
Come listen as national and local speakers challenge us to think differently about how we work together and the importance of building connections that allow us to reimagine healthy communities that are centered on well-being and productivity, the vibrancy of our communities and the prosperity of our region. Agenda can be found below.
Featured Speakers:
Scott Hall, Senior Vice President, Civic and Community Initiatives, Kansas City Chamber of Commerce
Scott Hall is the Senior Vice President for Civic and Community Initiatives at the Greater Kansas City Chamber of Commerce, a business association representing more than 2,000 members throughout metropolitan Kansas City. In his role at the KC Chamber, Scott oversees the work on the KC Chamber's "Healthy KC" project, an initiative in partnership with more than 150 Kansas City area organizations to make Greater Kansas City a destination for healthy living.
Since its launch in 2015, the Healthy KC initiative has worked with more than 300 area organizations to implement best-practice workplace wellness policies, created a region-wide program to make Greater Kansas City "trauma-informed," and successfully partnered with 28 local governments to raise the age of purchase and sale of tobacco products, including electronic cigarettes and related paraphernalia, to 21. This project, Tobacco21|KC, now covers nearly 1.5 million area residents and is projected to save thousands of lives over the next decade from death due to tobacco use.
Mr. Hall has spoken across the country to a variety of audiences about tobacco prevention, workplace wellness, and community health. For his work at the KC Chamber, Mr. Hall was recognized by KC Magazine as a "Rising Star" and on one the "100 People Making Kansas City a Better Place." He and his wife Suzy have four kids - John, Katie, Mary Jane, and Christopher.
Cyreena Boston Ashby, Chief Executive Officer, Oregon Public Health Institute

Cyreena has served in leadership roles for over a decade in Oregon nonprofit, political, health and government affairs organizations. Cyreena worked with U.S. Senator Jeff Merkley and Governor John Kitzhaber, and most recently directed the Portland African American Leadership Forum. She is currently Oregon Public Health Institute's chief executive officer.
Cyreena has deep experience in the issues facing Oregon's diverse communities. She's worked on social determinants of health, including affordable housing, transportation, and criminal justice. From 2007 to 2010, Cyreena helped the Multnomah County Health Department launch its health equity initiative to focus energy and resources on reducing health disparities in Oregon's most populous communities.
Cyreena lends much of her personal time to political issues involving women and people of color running for office, LGBTQ equity and reproductive justice, and has served on several boards of directors, including the Urban League of Portland and Basic Rights Oregon. She is a proud alumna of Spelman College. Cyreena and her husband, Samuel, spend their spare time with their two young daughters, Ava and Emerson.
Mark Gamba, Mayor, City of Milwaukie, OR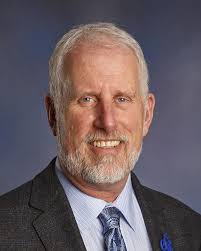 Mayor Mark Gamba was born and raised in Colorado. Although he has lived in Oregon for over two decades, he has worked all over the world as a photographer with many assignments from National Geographic.
Mark intends to help make Milwaukie become more livable, equitable and sustainable, the primary motivation behind his public service to the City in several different roles. Paying great attention to all available information, he will work to forestall issues facing us all to help make Milwaukie more vibrant as well as more resilient.
Mayor Gamba was elected to office in May 2015 at a Special Election to fill the vacant position of Mayor and to complete the remainder of a four-year term ending in December 2018. Prior to his election as Mayor, he served on the City Council, having been elected in November 2012 to Council Position No. 3. Before holding office he served on the City's artMob Committee and Planning Commission.