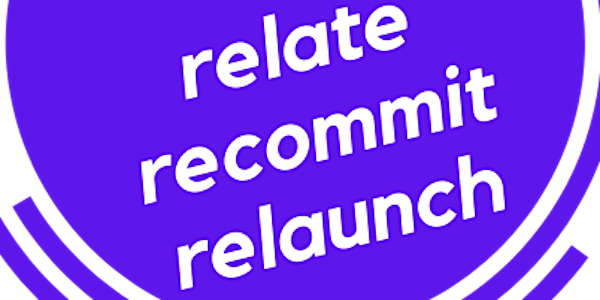 RE - relate, recommit, relaunch
RE will walk you through preparing to RElaunch minstry into your community.
About this event
A DEEPER DIVE WITH RE
Gather your team for a deeper dive and dive into the opportunities for ministry head first. It will take a team to explore, lead, and implement this shift and this new way of being and doing.
There will be three webinars to further explore the opportunities before us and help your teams begin to have conversations and begin to develop a strategy to relate, recommit, and relaunch your church.
RE will walk you through RElating in this virtual world with both new and existing people. RE will also address REcommitting ourselves to the mission and the community we are called to reach. And finally, RE will help leaders and staff consider how this is a wonderful opportunity for RElaunching the church.
RE FEATURES
• Three one-hour webinars with church teams with Kay Kotan
• Team coaching with Conference Coach
• Church coaching with conference Coach
This leadership event is free to participants. Even though it is free please make it a priority to attend each webinar and engage in ongoing coaching.