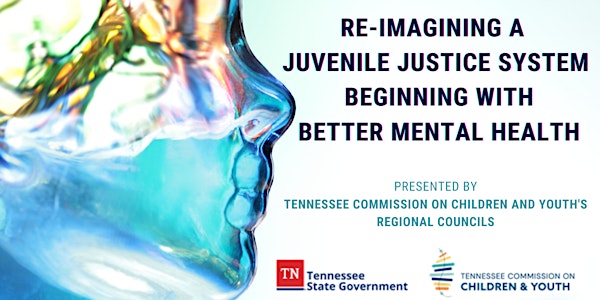 Re-Imagining a Juvenile Justice System Beginning With Better Mental Health
Coordination of programs to address the impact of trauma and mental health in working to reduce recidivism into the Juvenile Justice System.
About this event
Like the national trends, Shelby County data indicates that over 65 percent of youth in our juvenile justice system have diagnosable mental health conditions, many triggered by Adverse Childhood Experiences (ACEs), which include physical, emotional, or sexual abuse, or other kinds of trauma. Symptoms of mental illness are sometimes expressed in dangerous behaviors that are also considered to be delinquent acts, but until the underlying psychological conditions are recognized as the root problem, we will find no effective long-term solutions. We have spent decades hoping these youth find their way out of the justice system, and we live with the results — recidivism, violence and children left to fend for themselves.
Once introduced into the justice system, many remain, not because of the seriousness of their acts, but because of unrecognized or undertreated conditions or poorly coordinated behavioral health service delivery systems. And without the appropriate treatment, the youth may continue on a path of delinquency and eventually into adult crime. Imposing harsh sentences does not reduce return offenders or improve public safety.
There are local resources to help youth with behavioral health issues, but for intervention to be effective, there must be coordinated efforts to translate the programs into real-world solutions. We have to be intentional in supporting long-term reform of the juvenile justice system by coordinating existing programs to address the impact of trauma and mental health challenges.
Based on work being done in Shelby County around this issue, our presenter, Dr. Altha J. Stewart, MD, will delve deeper into this problem and its solutions.
Dr. Stewart is Senior Associate Dean for Community Health Engagement at the University of Tennessee Health Science Center in Memphis, where she is also Director of Division of Public and Community Psychiatry, as well as Director of the Center for Youth Advocacy and Well-Being. She is currently president of the Association for Community Psychiatry, and in 2018-2019, she served as the President of the American Psychiatric Association, the first African elected to this position in the 175-year long history of the organization.
*Please remember NASW CEUs are available to PAID members of one of the TCCY Regional Councils. If you are NOT a CURRENT member of one of the Regional Councils or cannot recall your membership status, please check with the TCCY Regional Coordinator in your area to confirm, renew, or begin your membership!