#RDVSketch: Women in Technology, Now and Next

Monday, January 27, 2014 from 7:00 PM to 9:00 PM (EST)
Event Details
Don't miss Rough Draft Ventures Sketch, also know on the Twitterverse as #RDVSketch. We'll be gathering on Monday, January 27th to discuss the state of women in technology: Where we are, where we're going, what's working, what needs to evolve, and how we get to the next step. Specifically, we'll also discuss the resources available to women entrepreneurs in school.
Rough Draft Sketch is a monthly meetup, sponsored by Rough Draft Ventures, which pulls together university students from around the Boston area to discuss the pains and pleasures of starting and running technology startups. Each #RDVSketch features a panel of thought leaders, entrepreneurs, and innovators from around the world, all interested in helping tomorrow's leaders soak up the knowledge needed to succeed in founding new, world-changing ventures.
Free food and drinks are included at every #RDVSketch, so be sure to save that campus cash and come satisfy your tummy and your brain, all at once!
 
About Our Speakers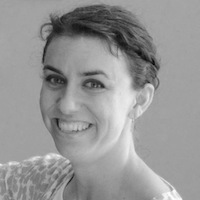 Dulcie Madden (@dulciemadden) is co-founder and CEO at Rest Devices, where she and her team are working to create the first brand focused on creating Nursery 2.0. Previously, Dulcie worked in India as a Program Officer for the Deshpande Foundation, where she developed programs promoting entrepreneurship, directed grant portfolios, and helped lead the office's operations and growth. She received her BS in Biology from Georgetown University, her MPH from Boston University, and she currently holds half an MBA from the MIT Sloan School of Management.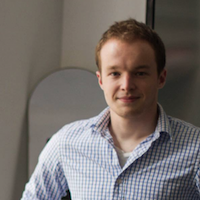 Zach Dunn (@zachdunn) is CPO & Co-Founder at One Mighty Roar, a digital product company in Boston, Massachusetts started in 2009 with his genetic business partner Sam. One Mighty Roar makes products to organize shared experiences across physical & digital spaces. Over the past four years, Zach has helped clients ranging from world class brands to Fortune 500 titans expand how they think about digital. Along the way, his team built the world's largest online game of "Would You Rather" which doubles as a formidable polling engine. Zach's current focus is Robin, an "Internet of Things" platform that makes connected devices easy to build with. "We've spent the last four years trying to build the best team possible," Zach says. "Along the way we've seen first-hand how easy it is to miss out on women in tech. With low numbers, it's about outreach in the right areas, especially in a city where 'brain drain' is an issue regardless. Our current team has three (soon to be more) women. Finding them was hard. The women we have are incredible additions, and like any position it takes work to find quality -- regardless of gender."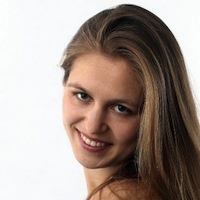 Kelsey Breseman (@SelkeyMoonbeam) is a maker, an editor, a juggler, and a neural engineer. A 2013 graduate from Olin College, she joined Technical Machine just after its founding to create an online presence for Tessel (a JavaScript-programmable microcontroller). Now she heads up business, HR, and community for the company, while also contributing to firmware development. Previously, she worked as an artist in residence for Instructables, did academic research on various biomedical devices, and backpacked/hitchhiked half the length of Chile with her father. Regarding being a woman in tech, Kelsey says, "It's a bit like asking how it feels to be a woman, generally; some things about it suck, some are great, and most of the time I'm just getting on with my life. I think the best parts of being a woman in tech can also be the pitfalls: We are rare but often coveted; we are a small enough group to form community, but this tightness can make you feel like a traitor to the cause if you leave tech to follow other interests. I believe that the way to effect change from the inside is to be unapologetic about who you are and what you can and cannot do."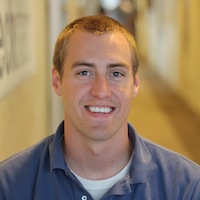 Will Eaton (@wkeato) is the Director of Curriculum & Instructor Development at Startup Institute, where he helps shape the student experience. Prior to this he was a tenth grade math teacher for Teach For America, where he led his students to outperform the Denver region on state assessment in both growth and overall performance. "Women in tech are great," says Eaton on the topic at hand. "The only problem is there are not enough of them! I think one of the causes of this issue starts at a very young age. I saw evidence when I was teaching high school - one of my honors math classes was always disproportionately boys. There is something going on with how we teach STEM that better prepares males for a career in this field."
About Rough Draft Ventures
Rough Draft Ventures is a student partnership investing at the earliest stage in student startups, to help them in their journey from rough drafts to products in markets. General Catalyst Partners is a co-founder and funder of our initiative. The students who are part of Rough Draft Ventures are passionate, smart, driven technologists who are already catalyzing entrepreneurial activity on their campuses.
When & Where

KPMG at the Cambridge Innovation Center (15th Floor)
1 Broadway
Cambridge, MA 02142


Monday, January 27, 2014 from 7:00 PM to 9:00 PM (EST)
Add to my calendar
Organizer
General Catalyst Partners is a venture capital firm focusing on Early Stage and XIR/Growth investments. We are entrepreneurs investing in entrepreneurs.