Description
RCU's 2017 America Recycles Day Conference Agenda:
Join us for an important conference about relevant discussions in the recycling industry. There are many advancements and downfalls currently in the industry, learn how all of these important presentations can affect you and your operations!
Speakers / Presentations:
---
Save the Food.com / Natural Resources Defense Council: Anaka Emoto:
40% of Food is wasted in America. Twenty percent of the food we buy is never eaten. Each of us tosses out nearly 300 lbs of food each year. Food waste is a growing problem, Save the Food.com is an advertisement campaign created by the Natural Resources Defense Council, and is administered by the Ad Council.
Learn about ways that you can save Food at home, and how your origination and business can help promote this ad campaign thru the placement of ads on trucks and buildings. Educational tools are available, learn how this program can benefit you directly by placing extra money in your pocket! An average family of 4 loses $1,500 a year on wasted food!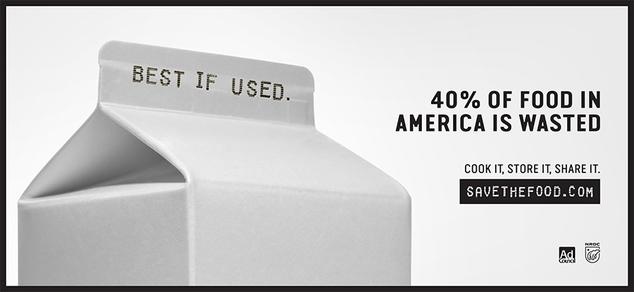 NRDC works to safeguard the earth—its people, its plants and animals, and the natural systems on which all life depends. NRDC combines the power of more than two million members and online activists with the expertise of some 500 scientists, lawyers, and policy advocates across the globe to ensure the rights of all people to the air, the water, and the wild.
---
Renewlogy - Priyanka Bakaya: Converting Plastic Waste into Fuel
Priyanka Bakaya is the Founder and CEO of Renewlogy, which is a leading firm committed to finding innovative solutions for plastic waste. She has previously worked in energy research and at Attero Recycling, as well as Silicon Valley firms Accel Partners and Globespan Capital. Bakaya is a recognized leader: she has been selected as a World Economic Forum Global Shaper, a Cartier Women's Initiative Laureate, a Lightspeed Venture Fellow and named to the Fortune 40 under 40 Ones to Watch List, and Forbes 30 under 30 List in Energy. She graduated from MIT and Stanford with Honors.
The original mission for Renewlogy, formally PK Clean, was to close the loop on landfill-bound plastics. Plastic recycling rates globally continue to be under 10%, and they remain committed to deploying their technology to boost this rate through chemical recycling.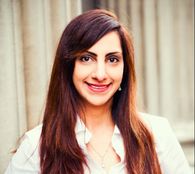 Over the years, we have come across many other hard-to-recycle waste streams. By rebranding to "Renewlogy" we plan to roll out additional technologies to address waste streams beyond plastic. Already in Utah, we have launched a "Waste Zero" initiative to help companies and individuals meet their zero waste goals.
Renewlogy has developed a proprietary method for reversing the process which creates plastics, by converting plastic waste back into fuel products. This solves the problem of plastic waste entering landfills and the environment. By chemically recycling plastic back into its basic molecular structure, it is eliminated forever. Renewlogy's process is sustainable, resulting in low-sulfur fuel, high energy payback and zero toxic emissions. It costs roughly $30 per barrel to sell fuel which can be sold for $70 per barrel.
Our demonstration facility in Salt Lake City is the first of its kind designed to operate continuously in the United States at commercial scale. Renewlogy's next global facility is currently underway and scheduled to be deployed in Canada in 4Q 2017. This facility will be a state-of-the-art commercial facility for converting mixed plastic waste to high value fuels at a Canadian waste company's site.
Learn how Renewlogy can help Utah reach many of its waste diversion goals.
---
Wasatch Resource Recovery, Morgan Olsen Bowerman: Turning Organics into Energy
Wasatch Resource Recovery is Utah's first and only anaerobic digester dedicated to food waste diversion. Once operational in mid-2018, this facility will process organic waste which includes food scraps, liquid waste and manufacturing food waste. The process will turn the organic matter into sustainable resources –– biogas and bio-based fertilizer.
Your business or organization can divert packaged and/or unpackaged food waste, including prepared food, fruit, vegetables, meat, and dairy, as well as fats, oils & grease (F.O.G.) and other liquids. Due to the fact that Wasatch Resource Recovery is not a waste hauler, we will work directly with your current hauler, or hauler of your choice, to divert your organic wastes to the digester. Diverting your food waste from the landfill to Wasatch Resource Recovery can result in cost savings and long-term risk management, as well as significant environmental benefits.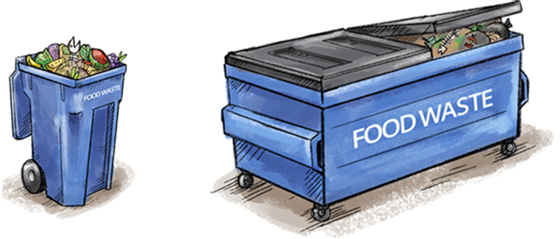 We can process food waste from restaurants, grocery stores, hotels, caterers, breweries, food processing-manufacturing plants, cafeterias, hospitals, schools, universities, glass bottled / aluminum canned / plastic bottled beverage sellers or distributors, etc.
Find out more about how we turn waste organics into energy and join the discussion how we can help with diverting your food and organic waste. Wasatch Resource Recovery is operated under a public-private partnership between ALPRO Energy & Water and the South Davis Sewer District.
---
Recycling Partnership / Dylan de Thomas, VP of Industry Collaboration:
Dylan de Thomas is Vice President of Industry Collaboration for The Recycling Partnership, working with the team there to increase the quantity and quality of the curbside collected recyclables across the U.S. as well as working to boost the economic health of the recycling industry as a whole. Previous to joining the Partnership, he worked for Resource Recycling, Inc. for a decade, directing and producing editorial content for three publications and three conferences covering various aspects of the recycling industry.

The Recycling Partnership, previously called Curbside Value Partnership (CVP), a national recycling nonprofit formed in 2003. We are a 501(c)3 organization with the goal to improve recycling in the United States.
We focus on improving residential recycling. Curbside recycling is the easiest way for Americans to recycle yet there is still much opportunity for improvement. More than half of U.S. communities have access to recycling programs yet participation averages at less than 50 percent.
Recycling offers a chance to improve the environment and stimulate the economy at the same time. We utilize public-private partnerships to help budget-strapped local governments get the most out of the recycling program – which starts by increasing resident participation and tonnage collected.
Review overall health of residential recycling and what is needed to grow markets domestically.
---
Recycling Market Updates and Roundtables:
Recycling Markets have seen better days, learn all of the impacts that are currently an important factor in the recycling industry. So much is changing in the market, and so quickly. This meeting is a must if you process, transport, or handle any recycling good. See why many professionals are calling the situation "catastrophic" for many recycling centers.
China's National Sword Campaign

.3% Contamination Limit

China's Ban on Mixed Paper, and Plastics.

Impact on Cardboard Prices

Impact on the Metal / Non Ferrous Markets

Limited markets (domestic and export). If China does not want it, where can it go?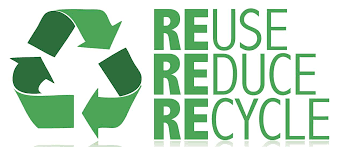 ---
Thomas A. Martin, Utah Recycler of the Year Awards:
Hear from this years recipients of RCU's Recycler of the Year in the following categories:
Thomas A. Martin, Utah Recycler of the Year Presentations:
Local Government Program of the Year 2017:

Business Recycler of the Year 2017:

Business Recycler of the Year 2017

Individual Recycler of the Year 2017:
---
RecycleMania 2017 Awards Presentation and 2018 Kick-off:
RecycleMania is a friendly competition and benchmarking tool for college and university recycling programs
to promote waste reduction activities to their campus communities. Over an 8-week period each spring,
colleges across the United States and Canada report the amount of recycling and trash collected each week
and are in turn ranked in various categories.
2016 RecycleMania Awards will be presented to the following:
MVP Award, Most Valuable Recycling Program:

Triple PC Award, & Pounds per Person Collected:

Waste Minimization Award:

The Gorilla and Most Improved Recycling Program:
---
FAQs
What are my transportation/parking options for getting to and from the event?
Park in any two front main parking lots for the Hogle Zoo. Do not enter the main park gates and do not purchase tickets at the front gates. The RondeZoo building is directly West of the main park gates, and there is a separate enterance.
Do I have to bring my printed ticket to the event?
It is preferred but we can sign you in using your name.
Is my registration fee or ticket transferrable?
If you are unable to attend, please let us know. You are able to have someone fill in for you or pass your ticket to someone else if needed.