Location
Texas Land & Cattle
1101 South MoPac Expressway
Austin, TX 78746
Description
TCRP's New Executive Leadership
RCA will be welcoming the new executive leaders of the Travis County Republican Party (TCRP), Gary Teal, Executive Director, and Tracey Carroll, Deputy Executive Director as they share their vision for TCRP.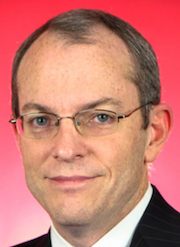 Gary Teal is a loyal, lifelong Republican. He ran a phone bank in Abilene, Texas, while in high school. He was Chair of the TCU College Republicans before moving to Washington, DC, where he has served in a number of leadership roles in the DC Republican Party, including Precinct Chairman, Ward Chairman, and Campaign Manager for Tim Day for District Council. He was a Vice Chairman of the DC Republican Committee for two terms.
From 2004 to 2008 Gary built the national voter file for Aristotle International as Manager of Data Operations and Product Manager for voterlistsonline.com. Since then he has worked as a campaign consultant. A graduate of the RNC's Campaign Management College, Gary has also worked at the Independent Election Commission in Kabul, Afghanistan, on a USAID contract, and as a Senior Political Consultant at Behavior Matrix, a sentiment analysis firm.

Gary writes extensively on Republican Party politics at Quora.com, where he has been selected as a Top Writer for the past five years.

Gary is thrilled to be back in Texas, and especially to be the new Executive Director of the Travis County Republican Party under Chairman James Dickey and the rest of the Committee's leadership.
---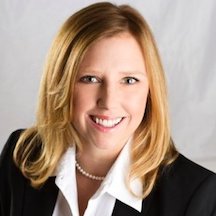 Tracey Carroll spent most of her life as a Texas conservative pursuing a professional career for over 19 years in strategic marketing and executive management positions at various technology and retail Fortune 300 companies including Intuit, Sabre/Travelocity, Advanced MicroDevices and RadioShack. She is a proud University of Texas graduate.

Currently a successful independent consultant in marketing, public relations and management consulting, Tracey decided to bring her professional experience to help the Republican Party first while in Dallas County. There, Tracey helped in a variety of capacities such as Grassroots & Volunteer engagement, Digital and traditional communications, RLI activation, and fundraising/event management with the 2016 Reagan Day Gala featuring Trey Gowdy. Newly appointed as the Deputy Executive Director with the Travis County GOP, Tracey's most recent effort included the record breaking 2017 Reagan Gala featuring Senator Ben Sasse.
"Now that my husband and I have returned to Austin full time after 5 years of commuting to and from Dallas, I'm excited to bring my experience and determination to bear with the Travis County GOP and fellow conservatives here in Central Texas."
Luncheon Tickets: $25 for Members/$30 for Non-Members
(RSVP payment function will be updated soon!)


Interested in Joining The Republican Club of Austin?
Annual Dues are $50 per single member/$65 couple